Service Statistics
37 households served on Tuesday, November 10
5 households served on Wednesday, November 11
28 households served on Thursday, November 12
55 households served on Tuesday, November 17
40 households served on Thursday, November 19
Click here to be added to First Community prayer chain.
Sign up to Volunteer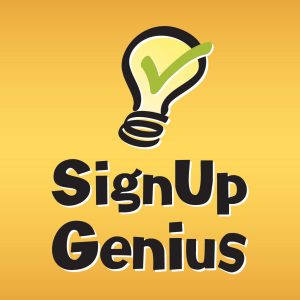 We have new shifts available! Until Thanksgiving, we will still staff volunteers for extended hours as our clients adjust to the new hours. Tuesday and Thursday shifts will be split into two parts 8:30 am-11 am and 11 am-1:30 pm. After Thanksgiving, we will shorten those shifts!
Remember to dress appropriately for outdoor work. Sign up online if you can volunteer this week.
We have adjusted stocking shifts to spread out the work over several smaller shifts to accommodate safety needs. We are asking all volunteers to review our COVID-19 Policy. Please do not come in if you are experiencing any symptoms of illness, and please give us as much notice as possible. You can delete your name from Sign Up Genius or email hearttoheart@FCchurch.com to let us know.
Holiday Hours & Inclement Weather Policy
Rev. Kate Shaner will host an All-Volunteer Meeting via Zoom on December 15 at 7 pm. Everyone is encouraged to attend. Kate will update us on the changes happening at Heart to Heart and share our vision for the future. We will review volunteer expectations and responsibilities. Most importantly, many of us will get to put faces with names just by being together.
Mark your calendars for Tuesday, December 15 at 7 pm to join us live online. The meeting invitation is linked below, and we will continue to share on the blog and on social media until then.
Click to join Zoom Meeting
We will be hosting a LIVE nativity on December 19 in the parking lot of First Community South! We are extending an exclusive invitation to the First Community staff and our Heart to Heart volunteers and their families to drive through the nativity from 1pm to 2pm. The nativity will remain open to everyone until 4pm. All visitors are asked to bring a donation of pet food for admission!
This Sunday, November 22, please join us online for virtual worship at FCchurch.com. After worship, we will hold a drive-through collection of donations from 12 to 1 pm in the parking lot of First Community South.  We will be set up to sell clearance Heart to Heart merchandise in the tents as well!
Notes for Volunteers
We can no longer accept donations of used plastic grocery bags. Please do not bring them to the annex for donation.
Do you know an organization that could regularly supply us with a donation of goods distribution? Perhaps your friend manages a pet store and would like to donate dog food. We would love to make a connection! We are especially interested in pet food, toilet paper, and diapers. Please contact us to make arrangements.
If you would like to volunteer for Heart to Heart, but remain at home due to the pandemic, please contact us. We have a few jobs that could be done from the safety and comfort of your home, on the phone.
Any handy people willing to help build a solid, smooth surface for the floor of the church van, please contact us.
In response to COVID-19 recommendations, all van drivers will be required to follow cleaning and disinfecting routines going forward. These instructions will be posted inside the van.
And what does the Lord
require of you
But to do justice,
To love mercy,
And to walk humbly
with your God?
Micah 6:8 NKJ
Our mission at Heart to Heart is to respond to God's commandment to love one another.
Our vision of Heart to Heart is to model God's love by:
Cultivating a loving community
Honoring individual gifts
Feeding bodies and souls
…and seeing everyone as a child of God
In accordance with Federal law and U.S.D.A. policy, this institution is prohibited from discriminating on the basis of race, color, national origin, sex, age, religion, or disability.