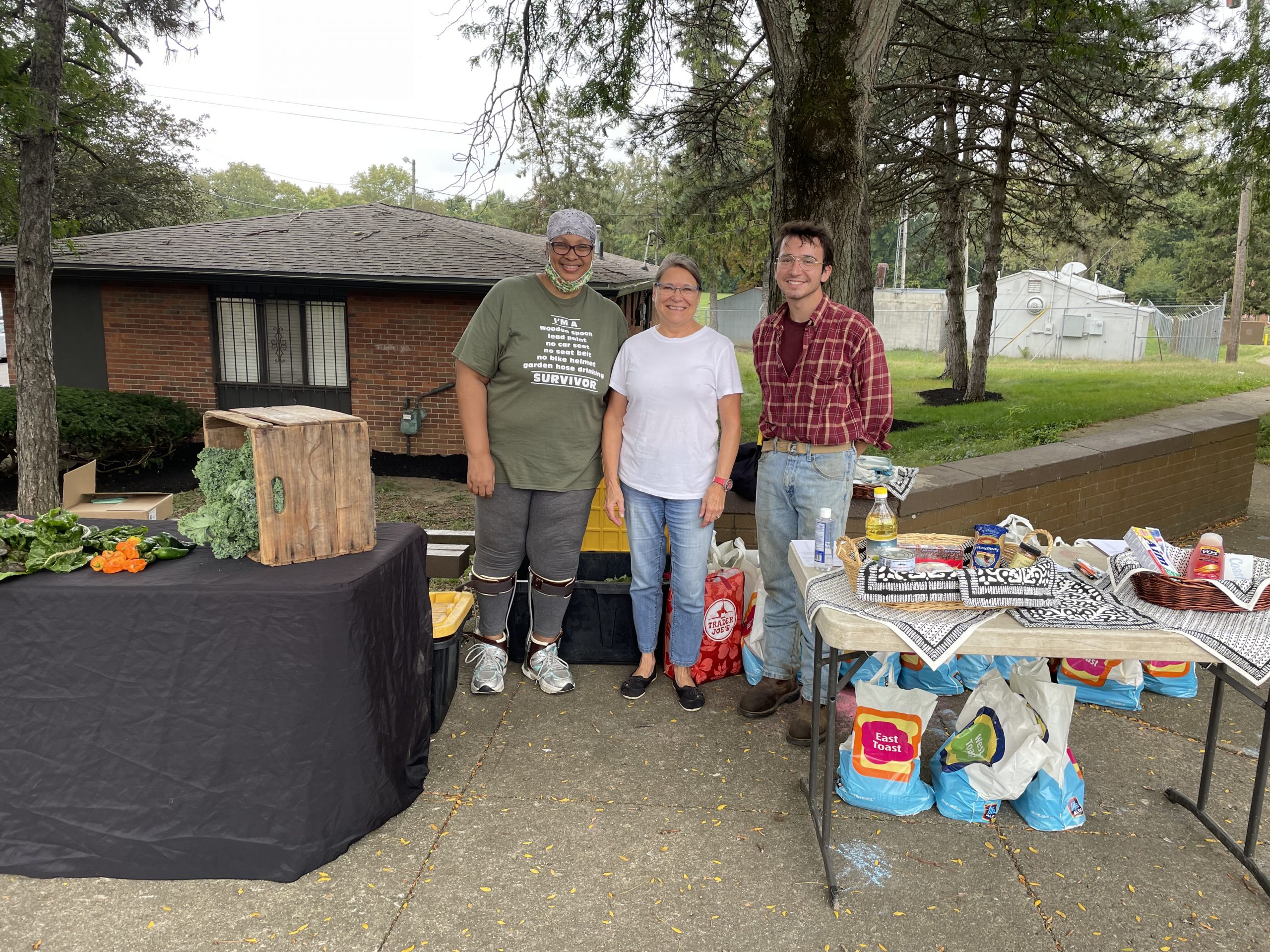 In September, the Pop Up Pantry, delivered to the following sites:
Sept 7:       Commons at Livingston – 35
Sept 14:     Hope Resource Center – 35
Sept 19:     South Park Apartment w/Franklinton Farms – 20
Sept 21:     Southpoint – 37
Sept 22:     Riverview International Center – 27
Sept 28:     Commons at Grant – 20
Total served for the month of September:  174 
Pop Up 2022 Monthly Totals:
January:        161
February:      159
March:           154
April:              162
May:              162
June:             225
July:              187
August:          210
September:   174
YTD:            1,594  Individuals/families served  
Plans are underway for our Pop Up Team to bring some joy to the children at Southpoint. Once again we are joining forces with Upper Arlington's Wickliffe Progressive Elementary School.  This will be our third year giving the children at Southpoint a special Christmas.  More details to come in our October/November Report.
Our numbers have gone down at The Commons at Grant.  Some of the residents have said they are receiving the same items from other pantries.  It's too much of the same and they have extras.  We explained to Grant that Mid-Ohio Food Collective plus all the pantries have a food shortage which makes supplies short and not as varied.  Many are still very grateful for our continued help.  We plan to continue even with the numbers being lower.  We told them we would still serve those residents that are counting on us for help.
Hope Resource Center has been in the news recently.  They are working on fixing some issues to better serve their neighborhood.   We are grateful to continue to be a part of their mission and serve those in need.
We welcome our recent and newest volunteers:  Katie Halley, Marcy Miller and Cathy Wheaton.  The Team is blessed to have the help.  They are a wonderful addition to our Pop Up Team.
Melody and I are continually blessed to have the support of First Community/Heart to Heart staff and all the dedicated volunteers who give so much of their time and energy.
Serving in Faith,
Rose Kandel and Melody Smiley
And what does the Lord
require of you
But to do justice,
To love mercy,
And to walk humbly
with your God?
Micah 6:8 NKJ
Our mission at Heart to Heart is to respond to God's commandment to love one another.
Our vision of Heart to Heart is to model God's love by:
Cultivating a loving community
Honoring individual gifts
Feeding bodies and souls
…and seeing everyone as a child of God
In accordance with Federal law and U.S.D.A. policy, this institution is prohibited from discriminating on the basis of race, color, national origin, sex, age, religion, or disability.