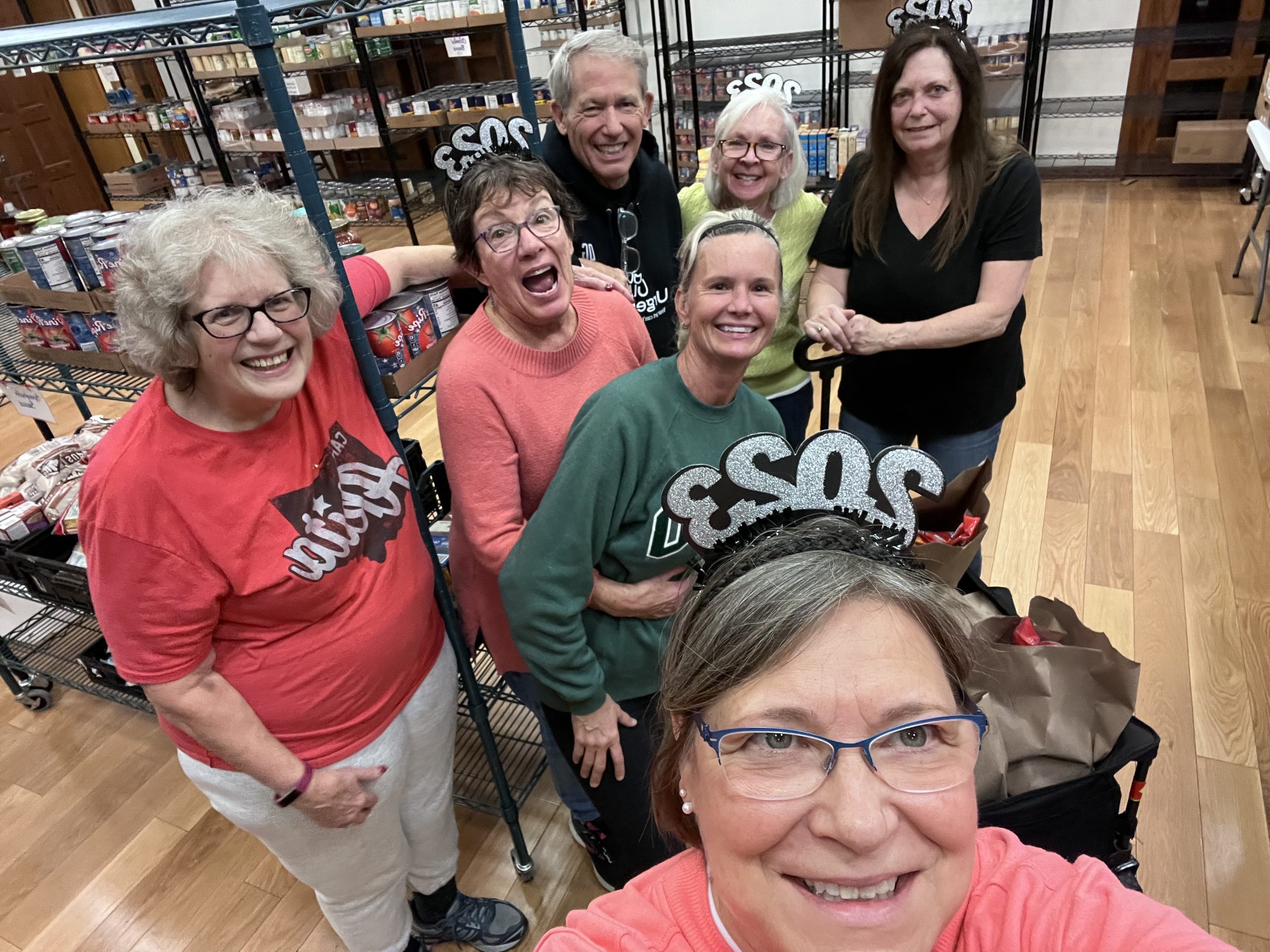 In December, the Pop Up Pantry, delivered to the following sites:
Dec 7:       Commons at Livingston – 35
Dec 14:     Hope Resource Center – 33
Dec 21:     Southpoint – 38
Dec 22:     Riverview International Center – 32
Dec 28:     Grant – 20
Total served for the month of Dec:   158
Pop Up 2022 Monthly totals:
January:         161
February:       159
March:           154
April:              162
May:               162
June:              225
July:               187
August:           210
September:    174
October:         177
November:     178
December:     158
YTD:           2,107 Individuals/families served
As our 2022 year comes to a close, the Pop Up Team has been blessed to have this opportunity to be out in our community and to share love and support with our neighbors. In doing so, we ourselves have gained many blessings along the way.
Our Southpoint Christmas Toy Drive was a success.  On Monday, December 12, our Pop Up Team was able to deliver 168 gifts, gift wrap and cards!  The families were so happy to have their children's wishes come true and many shared thanks.
The Pop Up Team is so fortunate to have the support from First Community Heart to Heart. They have given us the opportunity to continue our outreach in serving our neighbors. The Trading Post has helped us give our friends at Hope Resource Center warm clothing and the Mat Makers provide mats for them.  Richard Jacob continues to bless us with his gracious donations of toiletries each month.  Monday Night Meals help provide bread as they can.  We have so many individuals who volunteer and we are so very grateful to them.  Some volunteer weekly, some monthly and some just once.  We could not do this without them.
The Pop Up Team looks forward to another year of serving our neighbors.
~Rose and Melody
And what does the Lord
require of you
But to do justice,
To love mercy,
And to walk humbly
with your God?
Micah 6:8 NKJ
Our mission at Heart to Heart is to respond to God's commandment to love one another.
Our vision of Heart to Heart is to model God's love by:
Cultivating a loving community
Honoring individual gifts
Feeding bodies and souls
…and seeing everyone as a child of God
In accordance with Federal law and U.S.D.A. policy, this institution is prohibited from discriminating on the basis of race, color, national origin, sex, age, religion, or disability.