Service Statistics
Households served via Drive-Thru
30 on Tuesday, January 26
15 on Wednesday, January 27
32 on Thursday, January 28
Households served via Pop-Up Pantry
30 on Wednesday, January 27
First Community Prayer Chain
The Prayer Chain is a group of active church members who devote time each day to pray for those who request prayer. All prayers are held with confidentiality. Prayer requests can include as much or as little information as you wish. These prayers are held in confidence and unpublished unless requested to be shared with the pastoral care staff by the one submitting the prayer. You may also contact Robin Hood at (614) 488-0681 ext. 235. Blessings to you.
Click here to add a name
Sign up to Volunteer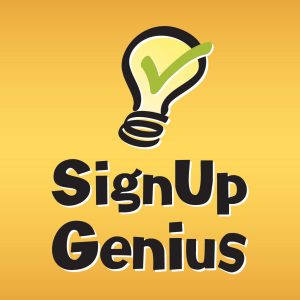 Sign up to volunteer! Remember to dress appropriately for outdoor work. Please sign up online. We still need help during these shifts:
Monday, 9:00 – 10:30 am
Monday, 11:30 am – 1:00 pm
Tuesday, 8:30 – 10:00 am
Friday, 10:00 – 11:30 am
… plus several direct retail pickups throughout the week! Next weekend, we have an additional, one-time opportunity to volunteer Sunday afternoon.
COVID-19 Policy
We are asking all volunteers to review our COVID-19 Policy. Please do not come in if you are experiencing any symptoms of illness, and please give us as much notice as possible.
You can delete your name from SignUp Genius or email hearttoheart@FCchurch.com to let us know.
We have been provided new PPE by Franklin County Emergency Management and Homeland Security. Volunteers will have access to these materials when working at Heart to Heart.
We are asking all volunteers to double mask as they are able. If you come to volunteer with a cloth face mask, we will provide a disposable mask to wear underneath it while you are here.
Alternatively, volunteers will have access to plastic face shields. These were received unassembled through the FCEMHS program. Directions for assembly and sterilization are available at volunteer check-in, and online here.
Service statistics for the period beginning January 1 and ending January 30, 2021:
483 households
1542 individuals

228 seniors
774 adults
540 children
13,878 approximate meals
Thank you to the 80 unique individuals who volunteered this month at Heart to Heart!
An internal error was detected this week in how we were checking in clients at our drive-thru. Due to this error, corrections were necessary for statistics published beginning in November 2020 through the present. Please view the corrected list of households served per week below.
| | | | | |
| --- | --- | --- | --- | --- |
| Beginning | Ending | Pantry | Pop-Up | Total |
| 11/2/2020 | 11/6/2020 | 56 | 34 | 90 |
| 11/9/2020 | 11/13/2020 | 70 | — | 70 |
| 11/16/2020 | 11/20/2020 | 91 | 41 | 132 |
| 11/23/2020 | 11/27/2020 | 82 | 40 | 122 |
| 11/30/2020 | 12/4/2020 | 84 | 38 | 122 |
| 12/7/2020 | 12/11/2020 | 152 | 25 | 177 |
| 12/14/2020 | 12/19/2020 | 254 | 25 | 279 |
| 1/4/2021 | 1/9/2021 | 88 | 40 | 128 |
| 1/11/2021 | 1/16/2021 | 98 | 40 | 138 |
| 1/18/2021 | 1/23/2021 | 77 | 34 | 111 |
| 1/25/2021 | 1/30/2021 | 76 | 30 | 106 |
Wednesday morning Pre-Shop shifts have been canceled. The Wednesday evening crew is typically well-staffed enough to do the grocery bagging during their pantry service shift.
Donation Drop-offs are accepted in the kitchen of the main church building. Please drive down the alleyway and enter through the kitchen door.
Any volunteers needing confirmation of hours served for a community service program should contact hearttoheart@fcchurch.com for verification through online forms or a letter. A blank community service form for this purpose can be found online here.
Soon volunteers will be required to check-in for their shift using an online form on one of our iPads. The form includes COVID-19 policy and tracking information, photo and social media agreements, and a minor waiver (if appropriate). Signing in electronically will help us better manage our contact tracing for COVID-19. We also hope to better manage our volunteer communications using this tool. The iPads will be cleaned with a UV sanitizer daily in an effort to decrease the spread of germs.
Mark your calendars for Tuesday, February 16 at 7 pm to join us live online for an All-Volunteer Meeting. A link to join the meeting will be provided via email prior to the start time.
Heart to Heart bandanas are now available for your pets at volunteer sign in. In exchange for these bandanas, all we ask is for you to share pics of your pets in them with us! Just tag #PetsofH2H on social media.
Instagram: @heart_to_heart_food_pantry
Facebook: @hearttoheartpantry
And what does the Lord
require of you
But to do justice,
To love mercy,
And to walk humbly
with your God?
Micah 6:8 NKJ
Our mission at Heart to Heart is to respond to God's commandment to love one another.
Our vision of Heart to Heart is to model God's love by:
Cultivating a loving community
Honoring individual gifts
Feeding bodies and souls
…and seeing everyone as a child of God
In accordance with Federal law and U.S.D.A. policy, this institution is prohibited from discriminating on the basis of race, color, national origin, sex, age, religion, or disability.