Service Statistics
Households served via Drive-Thru
25 on Tuesday, February 22
39 on Thursday, February 24
Households served via Pop-Up
28 on Wednesday, February 23
Volunteer
We still need help with some shifts next week. The number of volunteers needed is indicated in parathesis after the shift time and description.
Monday, February 28
8:45 – 9:30 am Cold Stocking Shift (2)
9:30 – 11:00 am Dry Stocking Shift (4)
10:30 – 11:30 am Set-Up Shift (2)
3:30 – 5:00 pm MOFB Truck Order Unloading (7)
Tuesday, March 1
8:30 am – 10:30  am Drive-Thru (3)
10:00 am – 12:30  pm Drive-Thru (6)
Wednesday, March 2
1:00 pm – 2:00 pm Mid-Ohio Foodbank Shop Thru (1)
Thursday, March 3
8:30 am – 10:30  am Drive-Thru (5)
10:00 am – 12:30  pm Drive-Thru (4)
Friday, March 4
9:30 am – 10:30 am  Cold Stocking Shift (2)
Volunteers Click Here to Sign-Up!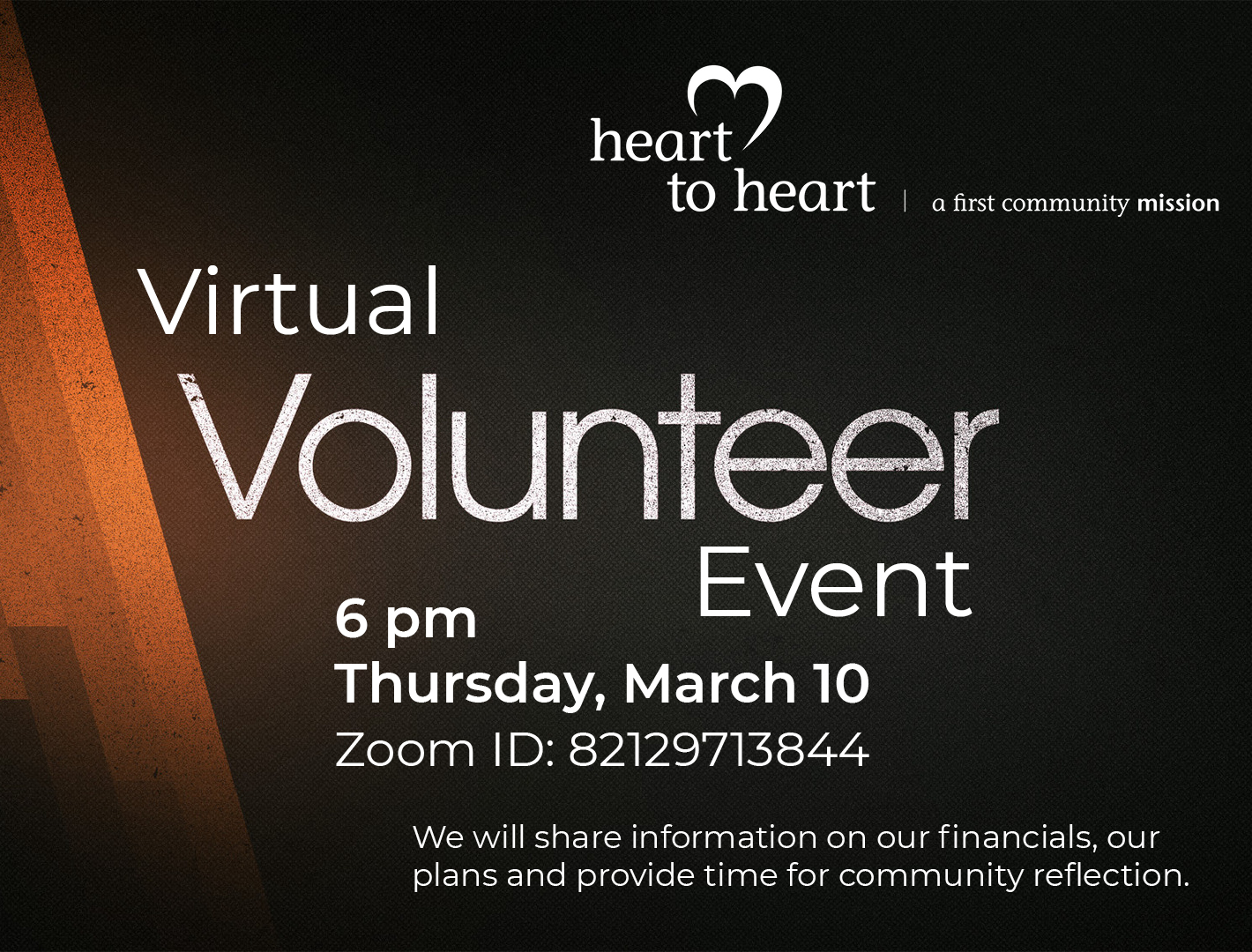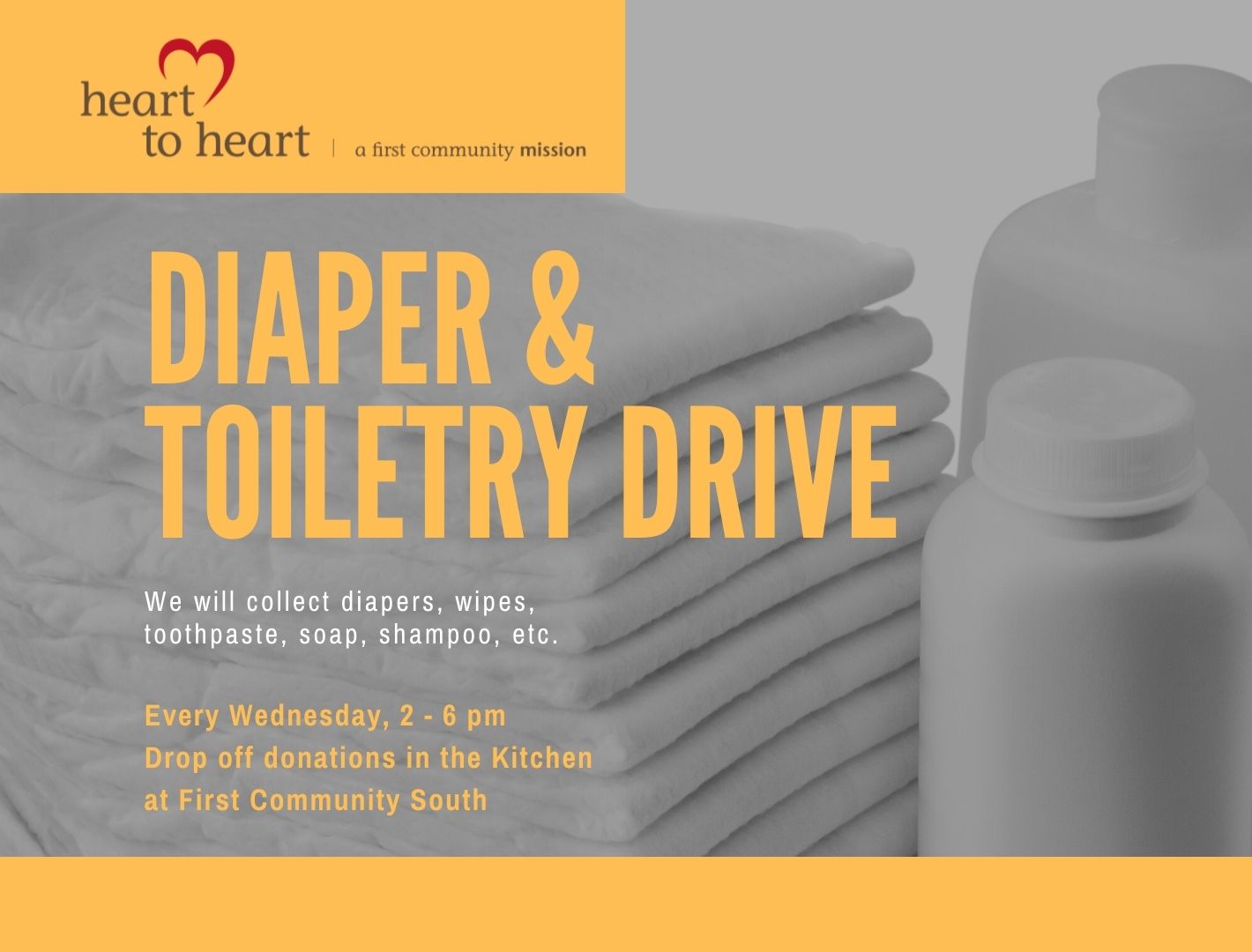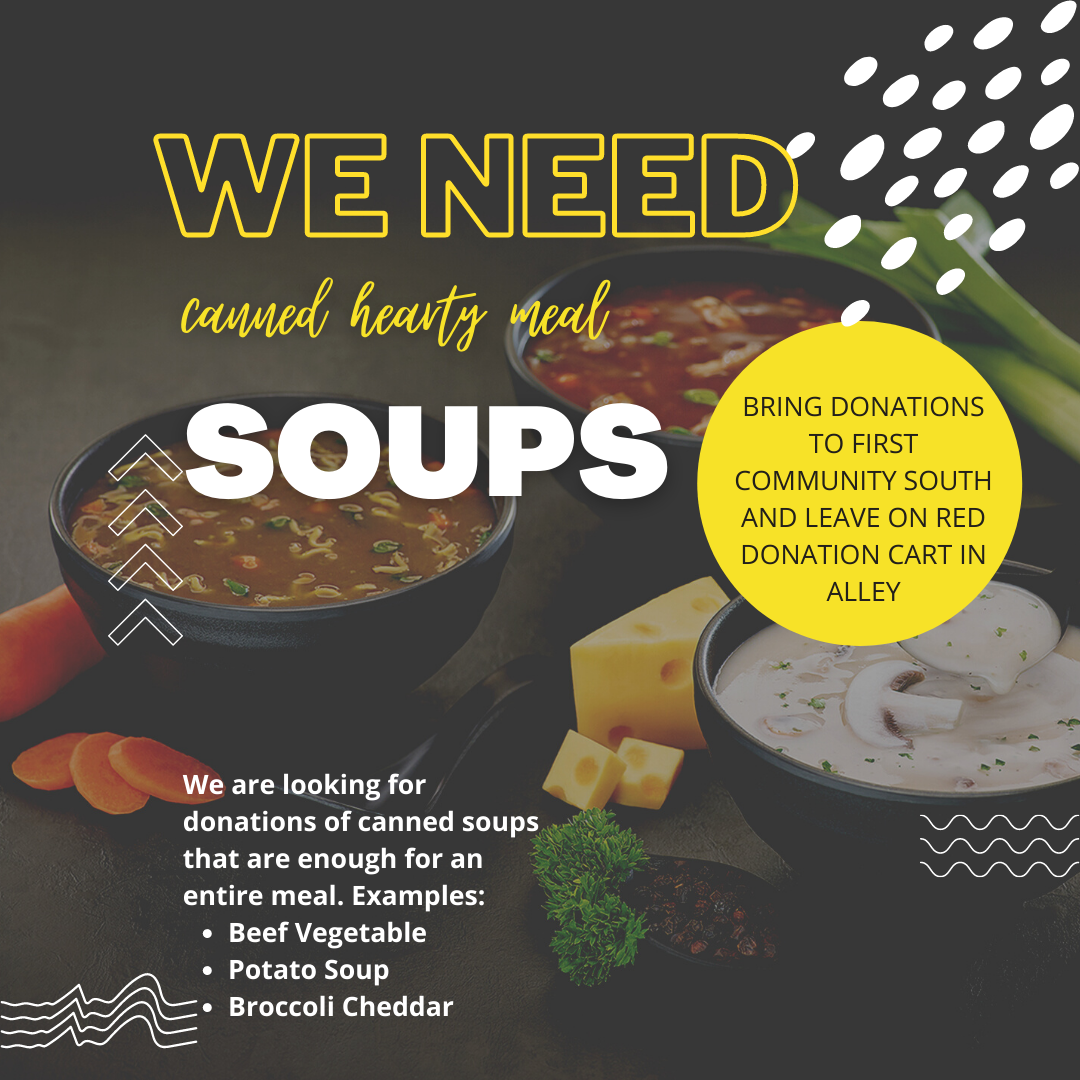 Volunteer Training Opportunities
These training classes are provided by Mid-Ohio Foodbank online for volunteers and staff of their supported food pantries. If you are interested in learning more, please click the links below. Heart to Heart is Agency #1042
Ohio Benefits Training
Thursday, March 31, 10 am to 12 pm
Read More | Register
And what does the Lord
require of you
But to do justice,
To love mercy,
And to walk humbly
with your God?
Micah 6:8 NKJ
Our mission at Heart to Heart is to respond to God's commandment to love one another.
Our vision of Heart to Heart is to model God's love by:
Cultivating a loving community
Honoring individual gifts
Feeding bodies and souls
…and seeing everyone as a child of God
In accordance with Federal law and U.S.D.A. policy, this institution is prohibited from discriminating on the basis of race, color, national origin, sex, age, religion, or disability.