If you are attending services at North, please look for the donation station sign in the parking lot and drop off your donations before you come inside! If you're attending services at South, please look for the donation cart at Crane welcome center, where you can drop off your donation with our volunteer. If you prefer to make a monetary donation online, please click here.
Samantha Miller
"My mom introduced me to volunteering at our local food bank in Toronto, Ontario when I was 13…" Read more >>
Weekly Numbers
Households served via Drive-Thru
35 on Tuesday, February 28
38 on Thursday, March 2
Households served via Pop-Up
Monday's Order
Please click below to view the incoming order arriving Monday, March 6.
Truck Order
Volunteers Needed
Please check to see when you can help, then use the button to access the Sign-Up Genius!
Monday, March 6
8:30am-

9:30am Cold Stocking (2)

3:30pm-

5:00pm MOFB Order Unloading (8)
Tuesday, March 7
8:30am-10:30am Drive-Thru (6)
Wednesday, March 8
1:00-2:00pm MOFB Shop-Thru (1)
Thursday, March 9
8:00am-

9:00am MOFB Shop-Thru (4)

8:30am-10:30am Drive-Thru (5)
10:00am-12:30pm Drive-Thru (4)
Friday, March 10
9:00am-10:00am Direct Retail Pickup (1)

9:30am-10

:30am Cold Stocking (2)
Click here to sign up
Training Opportunities
The Mid-Ohio Food Collective offers regular training opportunities for food pantry staff and volunteers. For volunteers, the most useful trainings are FreshTrak and Food Safety. These trainings, specifically, will help you learn more about pantry operations and make you an even more effective volunteer! They also occasionally offer training on advocacy, and other topics that may be of interest to you.
Some of these classes are in person on the MOFC campus in Grove City. However, many are Zoom meetings, so you can participate from home. If you would like to take advantage of these opportunities to learn, please visit the Agency360 website for detailed information and links to sign up.
For most of the classes, you'll need to sign up with our pantry name and ID:
Heart to Heart, Agency #1042
Upcoming Trainings
Mar 13, 9:30am, Advocacy
Mar 14, 2pm, FreshTrak
Mar 30, 10am, Narcan Training
Click here to access Agency360
Resource Roundup Newsletter
Columbus Metropolitan Housing Authority's RISE Center (Resident Initiatives for Success and Empowerment) provides coordinated access to supportive services for CMHA residents. The RISE Center's Resource Roundup is a weekly collection of resources available in your community. Email alerts from the RISE Center are an easy way to stay up to date with available resources, events happening in your community, and other CMHA announcements. To subscribe, visit: tinyurl.com/CMHAResourceRoundup
Meet Your 2023 Ministry Team
In 2021, First Community's Governing Board released their Strategic Plan, a report summarizing the plans for the immediate future of the church. On page 3 of the plan you will see one of the Operational Imperatives is to "Streamline our ministry governance system from councils to ministry teams and short-term, time-limited task forces." While the pandemic and staffing changes stalled our progress, in the past few months we have made great strides and our team is officially formed. We are excited to introduce these five team members, who are committed volunteers that will represent Heart to Heart to the church as a mission ministry team. Over the next few months, we will work as a team to set goals to improve the operations of Heart to Heart food pantry. Expect to see regular updates about our progress in the church newsletters and Heart to Heart blog.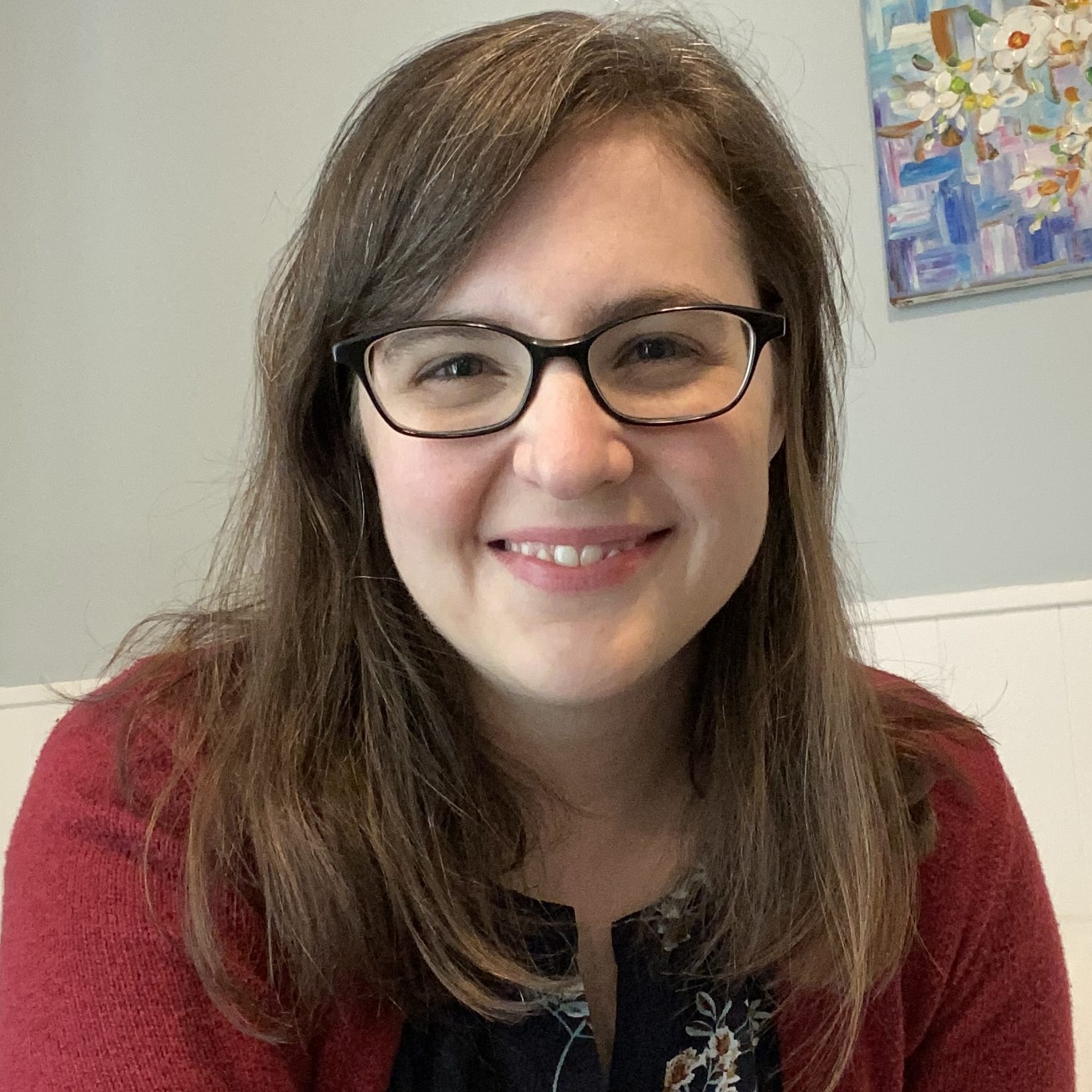 Andrea Keil
Andrea regularly volunteers in the drive-thru in various roles. She also volunteers to shop. Andrea is a church member who has been involved with the Young Adult Ministry member. Outside of Heart to Heart, she teaches music and serves as President of the Ohio Music Teacher's Association, Central East District.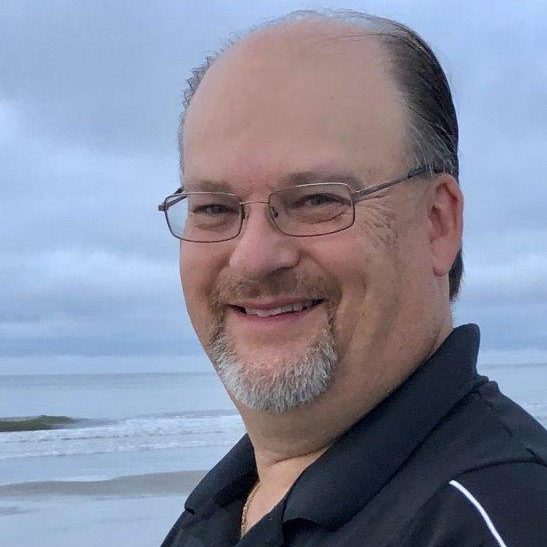 Kevin Orsini
For over a year, Kevin has been a reliable volunteer for Heart to Heart, with increasing participation. He has volunteered to shop, stock, unload orders, does cold stocking, does pickups at MOFB and works in drive-thru, etc. Kevin has also volunteered to do odd jobs, such as helping to rebuild the exit ramp in the Annex.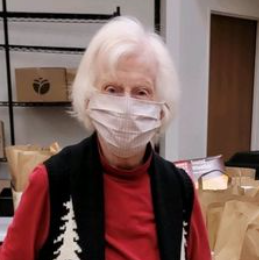 Pat Porterfield
Pat has volunteered at some time or another for every volunteer role at Heart to Heart. She is also a member of the church's Women's Guilds, leads Monday Night Meals, knits with Warm Welcome Knitters, works with Mats for the Homeless, and has been a member of the Mission Council. She has been a member of First Community for over 70 years.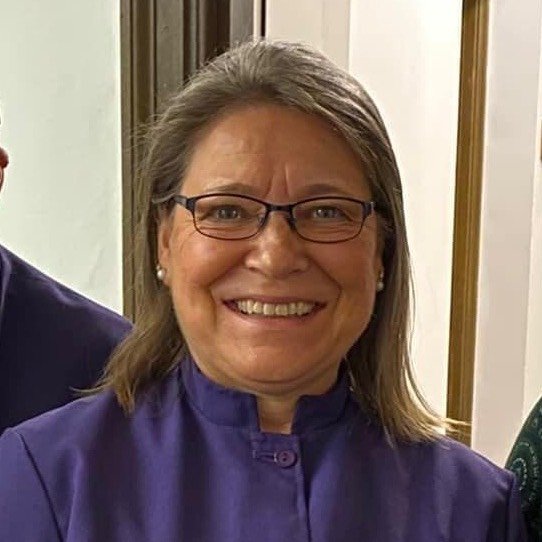 Rose Kandel
In 2022, Rose took over as one of the Pop-Up Pantry leaders, which she leads with Melody Smiley, after having been a volunteer before the pandemic. She has been a member of Women's Guild D, was in the choir and in her professional life, she worked as an intervention paraprofessional for Upper Arlington schools.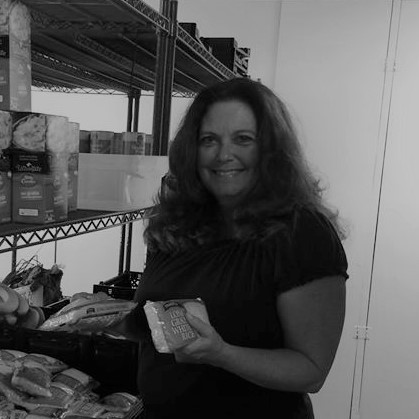 Melody Smiley
Melody has been a First Community member for over 55 years and volunteered in Sunday morning childcare for many of them. She has volunteered for Heart to Heart for over a decade, and was responsible for leading the stocking shift when the food pantry was located inside the Annex building. In response to the pandemic, Melody cofounded the Pop-Up Pantry with Janice Rook, and continues to lead the team with Rose Kandel.
Pop UPdate
In February, the Pop Up Pantry, delivered to the following sites:
Feb 1:        Commons at Livingston – 31
Feb 8:        Hope Resource Center – 34
Feb 15:      Southpoint – 39
Feb 22:      Grant – 20
Feb 23:      Riverview International Center – 37
Pop Up 2023 Monthly totals:
January:     153
February:    161
YTD:     Individuals/families served:  314
On February 8th, Hope Resource Center honored 52 of their brothers and sisters who they lost to addiction or gun violence with a touching and hopeful Memorial Service.  Their brothers and sisters were addicts/alcoholics who led complicated lives.  Unfortunately, society is quick to place a label on them and dismiss them.
Our Pop Up Team went to the Memorial Service honoring all our friends and neighbors who have passed.  It was heartbreaking to hear the names of those we served.  Our Pop Up team is blessed to have known them.  We continue to hold our Hope friends and neighbors in our prayers.
The work the Hope Resource Center does for so many is a gift.   A gift of 'Love' – A gift of 'new beginnings' – A gift of 'life' – A gift of 'Hope'.  They are blessings and make this world a better place.  We are honored to be a part of this caring organization.
Several of our team attended the Heart to Heart Volunteer Appreciation Dinner.  It was good to get together and socialize with other volunteers.  We appreciate all the work Amy and Yohan put into making Heart to Heart run successfully and their continued support of our Pop Up Pantry.
We are grateful for everyone who contributes to Heart to Heart and the Pop Up Pantry with their continued donations and service.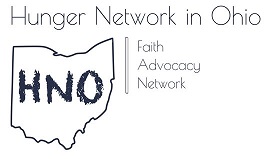 We received the following information in an email from HNO's Jillian Russell, Hunger Advocacy Fellow.
"As Ohioans, we must guarantee that every child has enough food to eat each day. The Ohio legislature can do something by expanding school meals. Well-nourished minds prepare children to learn better, remain focused, and are better behaved. When you have stronger, smarter, healthier kids, you have a stronger, smarter, healthier, and more economically competitive state. We encourage our State Legislative leaders to expand school meals so that all children can receive their daily bread."
If you're interested in signing the petition, please click the image below.
Additionally, HNO is hosting the following upcoming events:
And what does the Lord
require of you
But to do justice,
To love mercy,
And to walk humbly
with your God?
Micah 6:8 NKJ
Our mission at Heart to Heart is to respond to God's commandment to love one another.
Our vision of Heart to Heart is to model God's love by:
Cultivating a loving community
Honoring individual gifts
Feeding bodies and souls
…and seeing everyone as a child of God
In accordance with Federal law and U.S.D.A. policy, this institution is prohibited from discriminating on the basis of race, color, national origin, sex, age, religion, or disability.