Prayer Requests
Do you know someone who needs a prayer or would you like to be placed on our Prayer Request list? Please click here to let us know.
Service Statistics
April 21 Tuesday: 46 households served
April 23, Thursday: 78 households served
Annual Report 2019
March 2020
Click here to read our statistics from last month.
May Volunteers
Something to Read
This Week
Thank you to Face Masks Ohio for supporting Heart to Heart with 20 Adult and 15 Child Face Masks! If you are interested in supporting and/or need face masks, please reach out to facemasksohio@gmail.com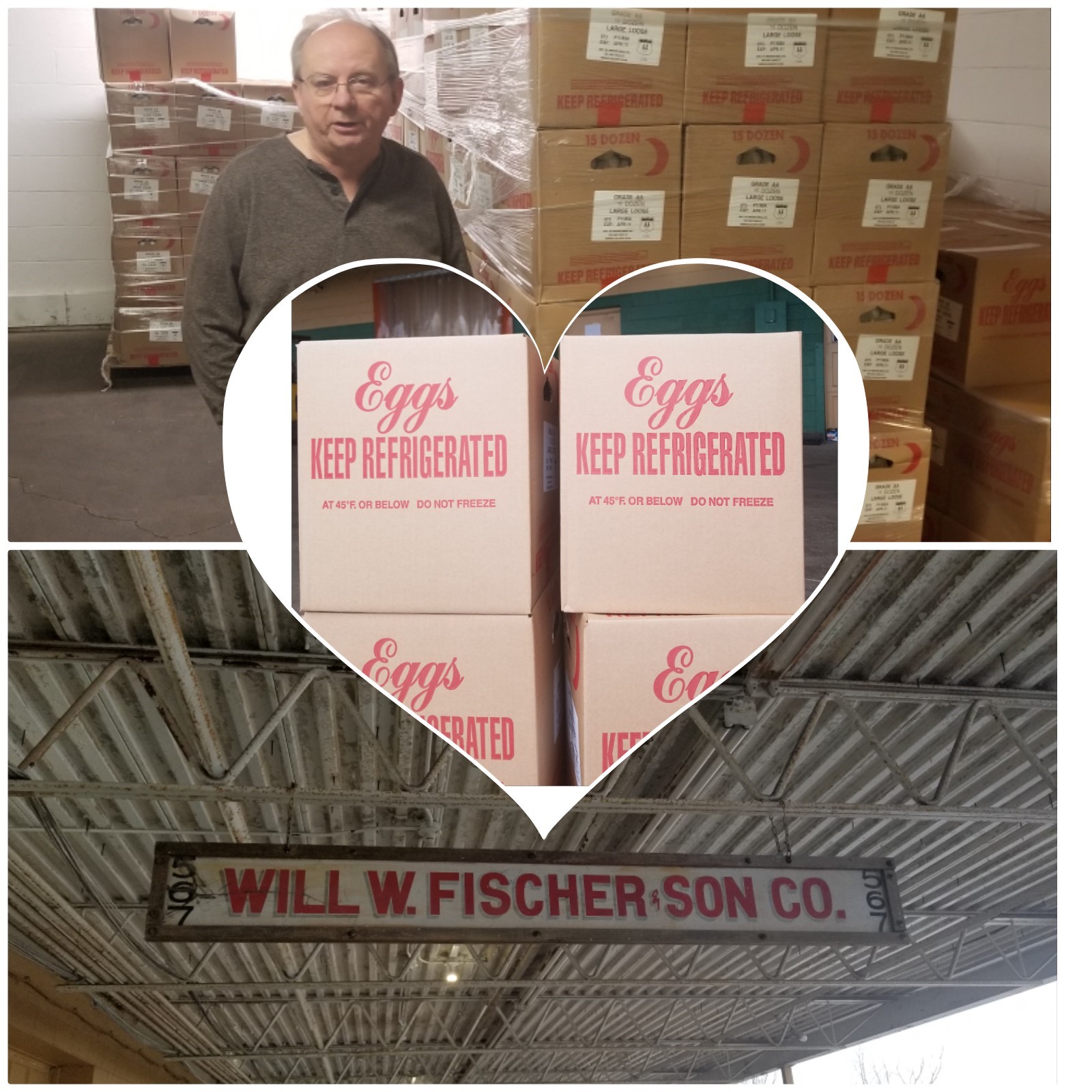 Pictured here is Mike from Will W. Fischer & Son Co. Thank you for your donation of 4 boxes of eggs!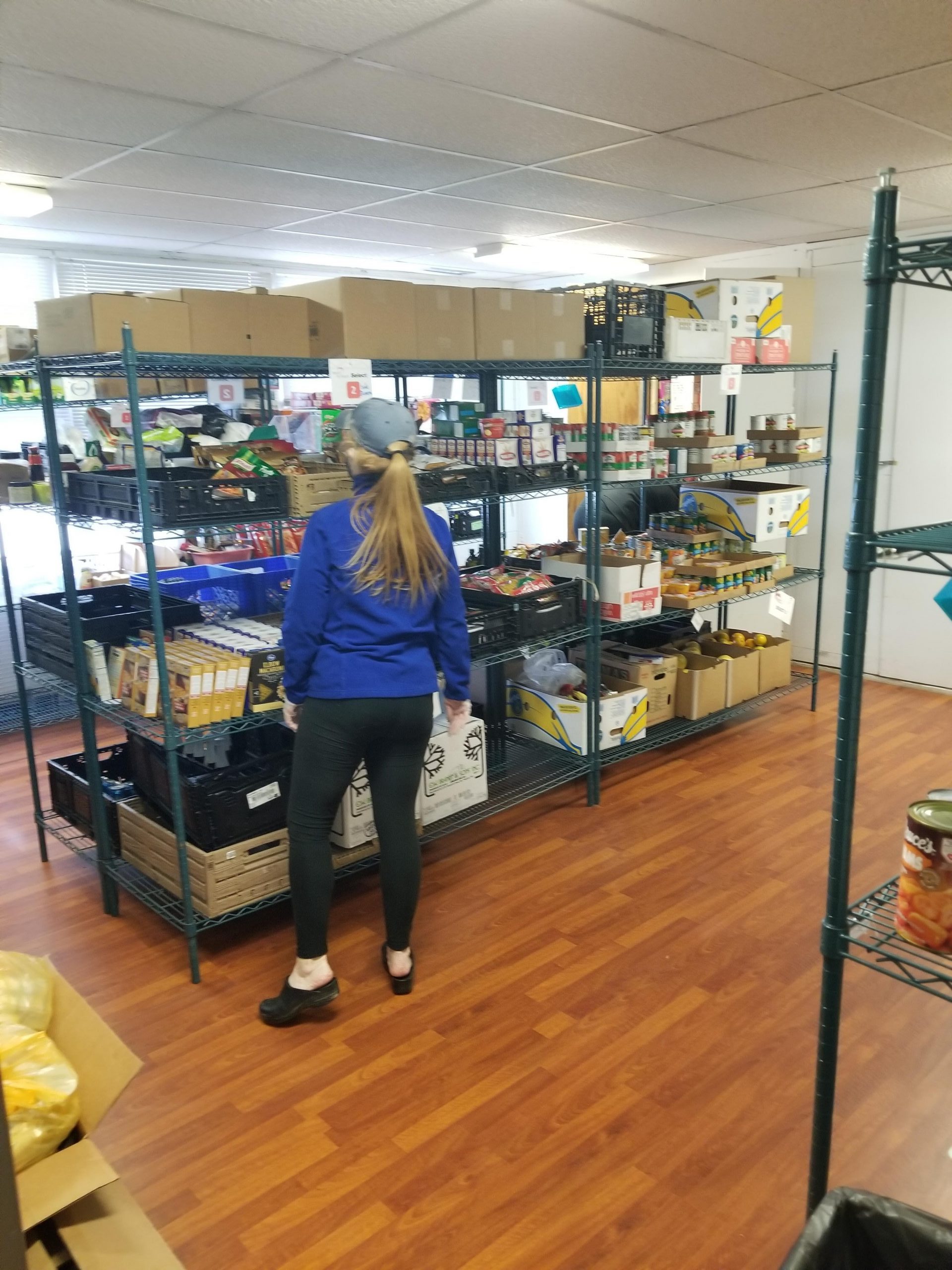 Beth Clark helps keep the pantry stocked during social distancing.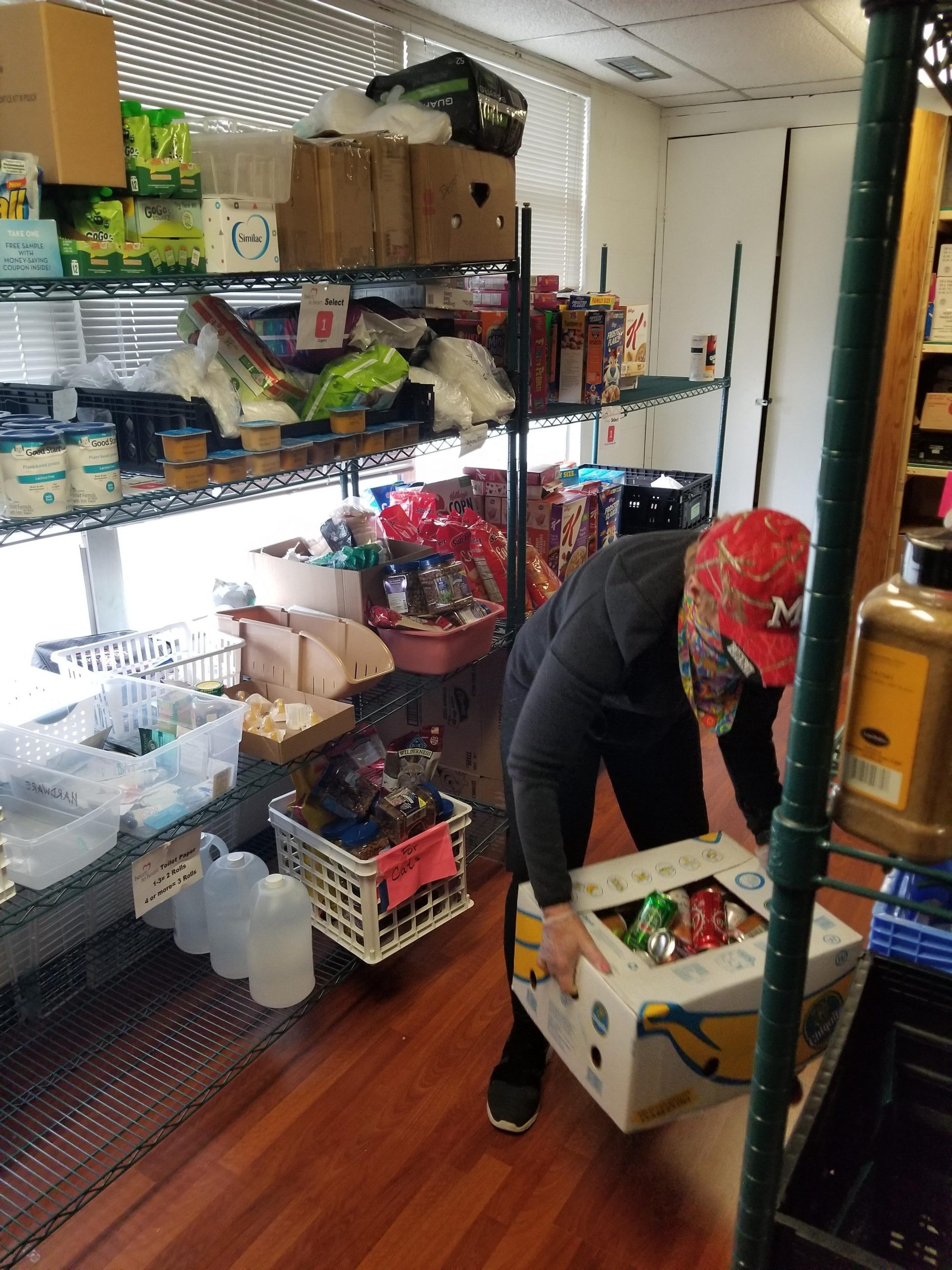 BetsyMcCollum wears a mask and maintains social distancing while stocking the pantry.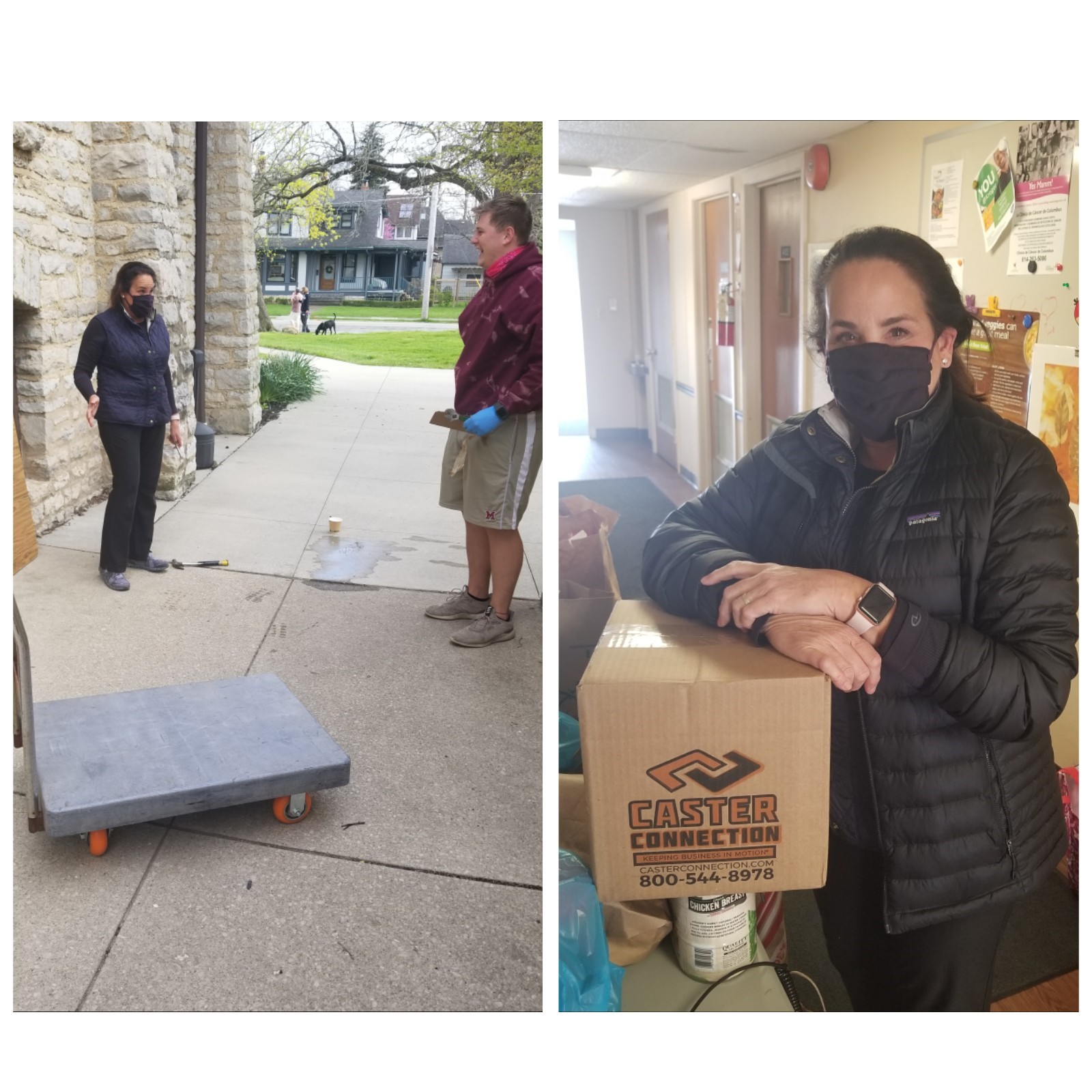 Sally Hughes, Sam McCollum, and Curtis McCollum (not pictured) help unload donations for the food pantry. Major thanks to Sally Hughes and her awesome company Caster Connection for donating our sporty wheels on our cart we use to transport food, etc.
And what does the Lord
require of you
But to do justly,
To love mercy,
And to walk humbly
with your God?
Micah 6:8 NKJ
Our mission at Heart to Heart is to respond to God's commandment to love one another.
Our vision of Heart to Heart is to model God's love by:
Cultivating a loving community
Honoring individual gifts
Feeding bodies and souls
…and seeing everyone as a child of God