Service Statistics
Households served via Drive-Thru
19 on Tuesday, April 27
10 on Wednesday, April 28
11 on Thursday, April 29
Households served via Pop-Up Pantry
18 on Wednesday, April 28
Volunteer of the Month
Volunteer Needs
Here are the opportunities to serve at Heart to Heart next week. Thanks for lending a hand! Click the lightbulb to sign up.
Sunday, May 2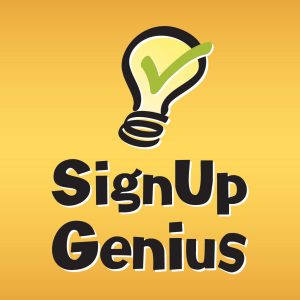 1:00 pm-4:00 pm Move Heart to Heart Outside
4:00 pm – 7:00 pm Move Heart to Heart Outside
Monday, May 3
7:45 am – 8:45 am MOFB Shop Thru (1)
9:00 am – 10:30 am Stocking Shift (2)
Tuesday, May 4
8:30 am – 10:30 am Pantry Volunteer (2)
10:30 am -12:30 pm Pantry Volunteer (2)
Wednesday, May 5
1:00 pm – 2:00 pm MOFB Shop Thru (1)
4:30 pm – 7:30 pm Pantry Volunteer (3)
Thursday, May 6
8:30 am – 10:30 am Pantry Volunteer (2)
10:30 am -12:30 pm Pantry Volunteer (6)
Friday, May 7
10:00 am -11:30 am Stocking (6)
Volunteers Needed Tomorrow
All volunteers should check in upon arrival at the Crane Center inside the main church building. Check-in will now be done on the iPad, rather than paper. This check-in process allows volunteers to review and agree to our Photo and Social Media Release, and for parents of minor volunteers to review and agree to our Minor Waiver. We can use the form to better access volunteer contact information in order to keep everyone up-to-date. Lastly, in the event of a positive COVID-19 case among volunteers and/or staff, this will allow for quicker and easier contact tracing.
Due to numerous safety concerns, all doors will remain locked until the assigned work time. A staff member will unlock the doors needed for each particular shift.
In the Crane Welcome Center, you will sign in, get your PPE, and read any notes for the day on the whiteboard.
Make yourself a nametag and wear it on your outermost layer.
Remember to dress appropriately for outdoor work (check the weather before you leave home). Closed-toe shoes are required.
Prior to your arrival, review the requirements/description of your volunteer activity online at h2h.fcchurch.com/volunteer-opportunities
All volunteers are required to sign up online using Sign-Up Genius.
We are asking all volunteers to review our COVID-19 Policy. Please do not come in if you are experiencing any symptoms of illness. Please notify the staff if you have recently volunteered at Heart to Heart and you're currently being tested for COVID-19 or actively in quarantine. If you are unable to attend your assigned shift, let us know as soon as possible so we can fill the spot with another volunteer. You can do this by calling 614-488-0681 x203.
The Pop Up Pantry team delivered food directly to clients and their families at the following agency sites during the month of April:
April 7:      Commons at Livingston-40 clients
April 14:    Hope Recovery Services-35 clients
April 21:    Southpoint Village Apartments-35 clients
April 28:    Commons at Grant-20 clients
Monthly totals for 2021:
January 144
February 135
March 121
April 130
In addition to food, our Pop Up Pantry was able to provide clothing items to clients at Hope Recovery Services.  Produce from the Share and Learn Garden was distributed at one of our sites this month
On April 14, our team met with Amy Caskie to update Heart to Heart leadership on plans for expansion of the Pop Up Pantry.  We anticipate adding one new agency site in May followed by additional sites up to 4 during June and July. With these new sites, the Pop Up Pantry will operate two days a week, Wednesdays and Thursday afternoons.  Training for volunteers who've expressed interest in the  Pop Up Pantry will be done prior to the implementation of new agency sites.
We look forward to expanding our Pop Up Pantry to better serve families within their local communities and are grateful for the ongoing support of the Heart to Heart leadership.
Shop to Support
Help provide for a family in need while shopping for yours! Enroll your Kroger Plus Card and a portion of your purchases will be donated to the Heart to Heart food pantry.
Sign up on their website: Kroger.com/communityrewards
The Organization Number is: TB926 FIRST COMMUNITY CHURCH
Training
All volunteers over 18 will be required to take this child sexual abuse prevention training by the end of the year. The suggested donation to cover course materials is $12. Class sizes are limited, and registration is online only. Click here to register.  Registration will close May 13 for the May 19 class and reopen on May 20 for the September 5 class.
PantryTrak Training
This workshop will provide the fundamentals to get started with Pantry Trak at your agency. Participants with learn how to administer the intake process using Pantry Trak and will be guided on best practices for developing an efficient process in registering your clients. For agencies already using Pantry Trak, this workshop will be helpful as a refresher of the basics.
At this time there is no registration fee to attend – FREE!
Space is limited! No more than 35 individuals may register.
This session will be held via ZOOM MEETING. You will receive an email with the Zoom link 48 hours before the training.
Click here to register for the May 18th 10am to 11:30am session led by William Howard, Fresh Food Coordinator, Mid-Ohio Foodbank.
More info at www.midohiofoodbank.org/agency-360
Food Safety
Virtual Food Safety is a terrific option especially during this time when we are not hosting in-person training's through the Agency 360 program due to Stay At Home conditions and Social Distancing. Mid-Ohio Foodbank has teamed up with the OSU Extension office of Belmont County who previously has hosted Food Safety classes for our eastern agencies. With virtual training, all partners who require Food Safety 101, in all counties are able to participate.
Once you have registered you will be sent the link for the Zoom approximately 48 hours prior to the training session. Please make sure you register with your name, email address and phone number as well as your Agency Name and ID Number (Heart to Heart agency #1042).
At this time there is no registration fee to attend – FREE!
Space is limited! No more than 35 individuals may register.
Click here to register for the session on May 11th 1pm to 3pm, hosted by Lorrissa Dunfee, OSU Extension Educator.
More info at www.midohiofoodbank.org/agency-360
April 27 Update from Food Advocacy Network
Announcement from Mid-Ohio Food Collective
And what does the Lord
require of you
But to do justice,
To love mercy,
And to walk humbly
with your God?
Micah 6:8 NKJ
Our mission at Heart to Heart is to respond to God's commandment to love one another.
Our vision of Heart to Heart is to model God's love by:
Cultivating a loving community
Honoring individual gifts
Feeding bodies and souls
…and seeing everyone as a child of God
In accordance with Federal law and U.S.D.A. policy, this institution is prohibited from discriminating on the basis of race, color, national origin, sex, age, religion, or disability.