Prayer Requests
Do you know someone who needs a prayer or would you like to be placed on our Prayer Request list? Please click here to let us know.
Service Statistics
April 28, Tuesday: 44 households served
April 30, Thursday: 35 households served
Reusable Bag Donation
Brooke Dionisio teaches Family and Consumer Sciences at Hastings Middle school. This year, some of her students worked on making old t-shirts into reusable bags for groceries and whatnot.  They were working to incorporate service to the community and the environment by repurposing. Earlier this week, she came by to drop off these bags for use by our clients.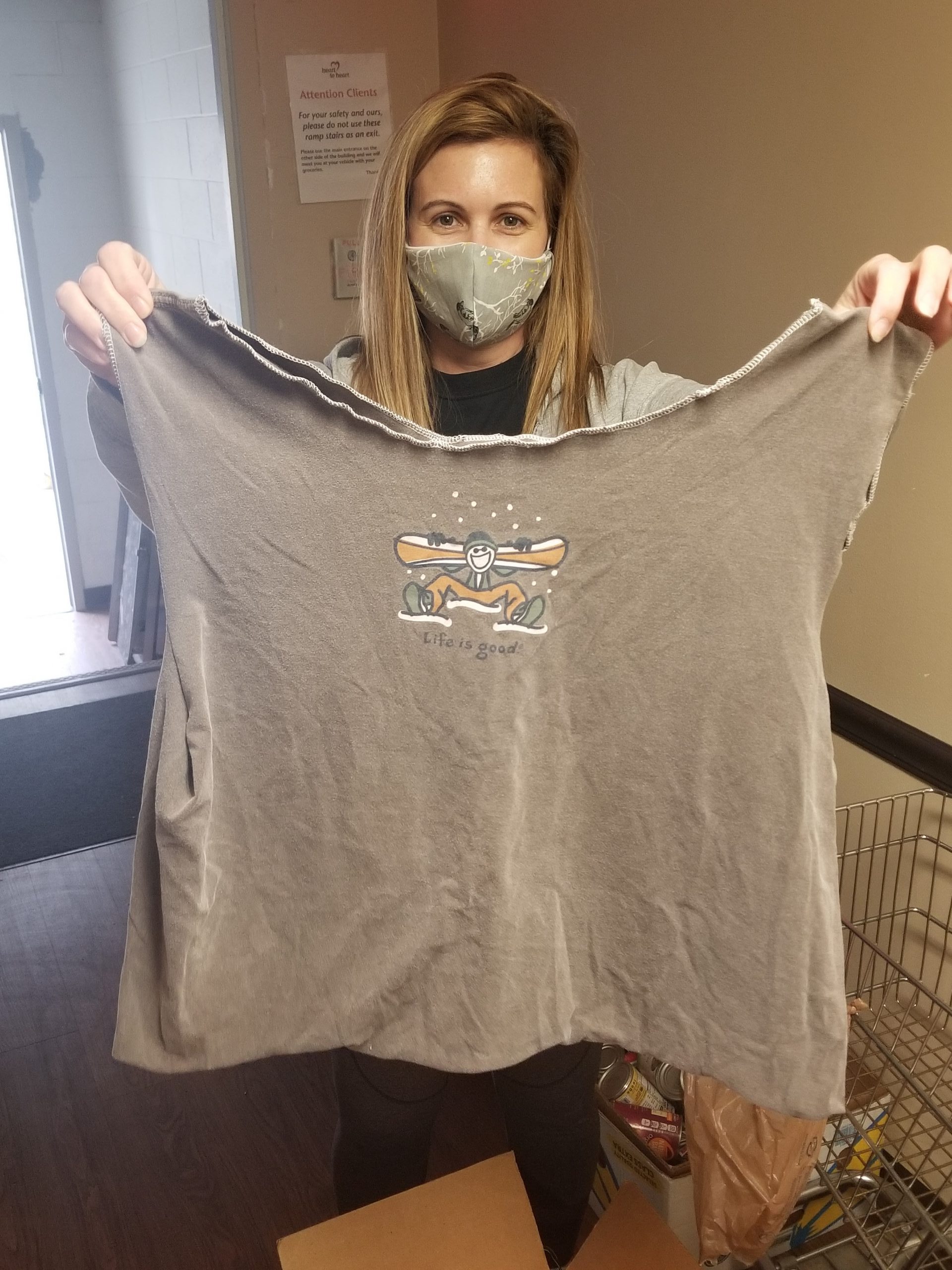 Barrington Donation
Crissie Winner stopped by from Barrington Elementary to donate 146 lbs of snacks this week.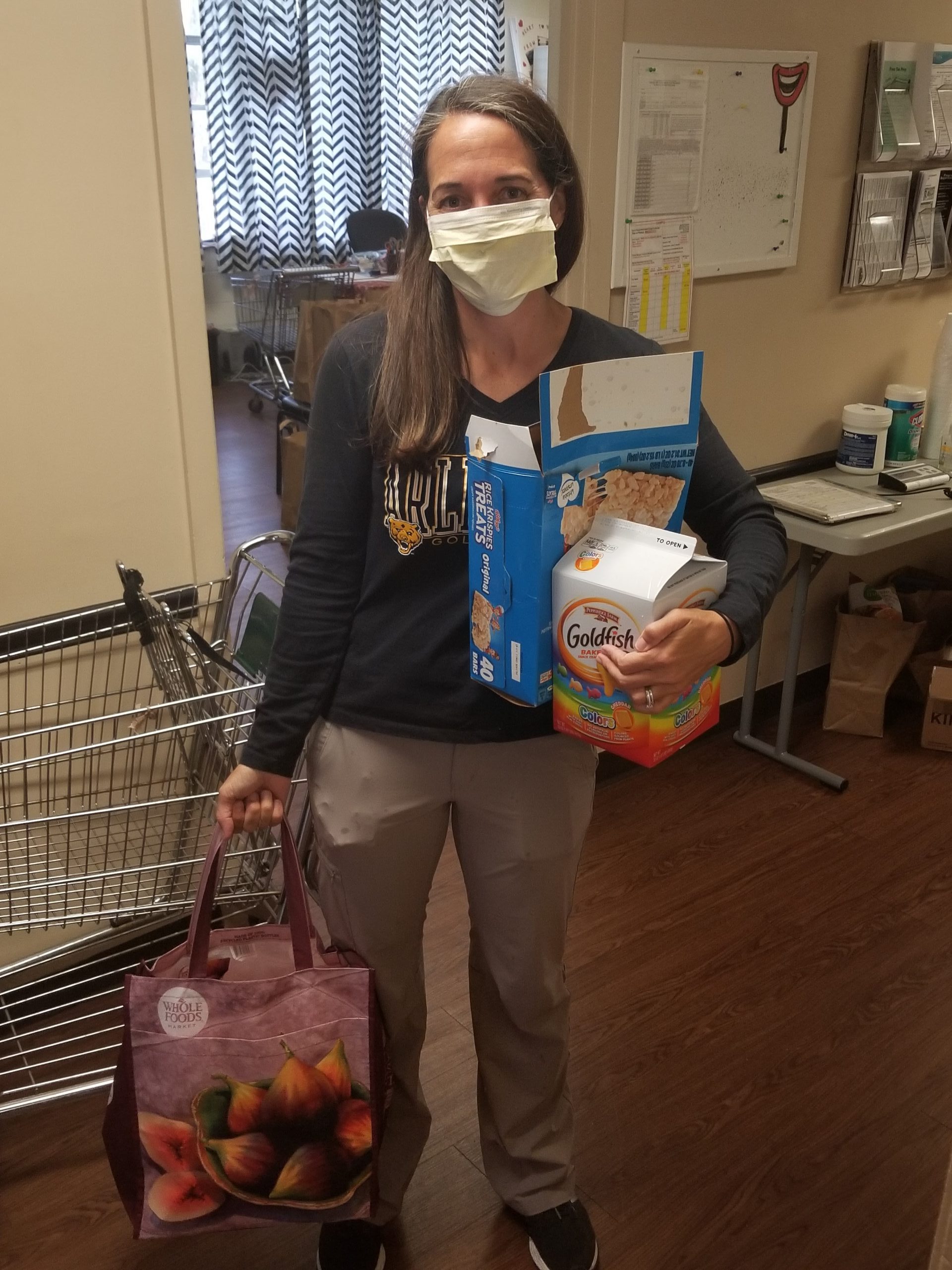 UA Gives Back
Kelly Cantwell and Elizabeth Blank from UA Gives Back donated 631 lbs of non-food and food items to Heart to Heart this week!
Click to read our latest COVID-19 Updates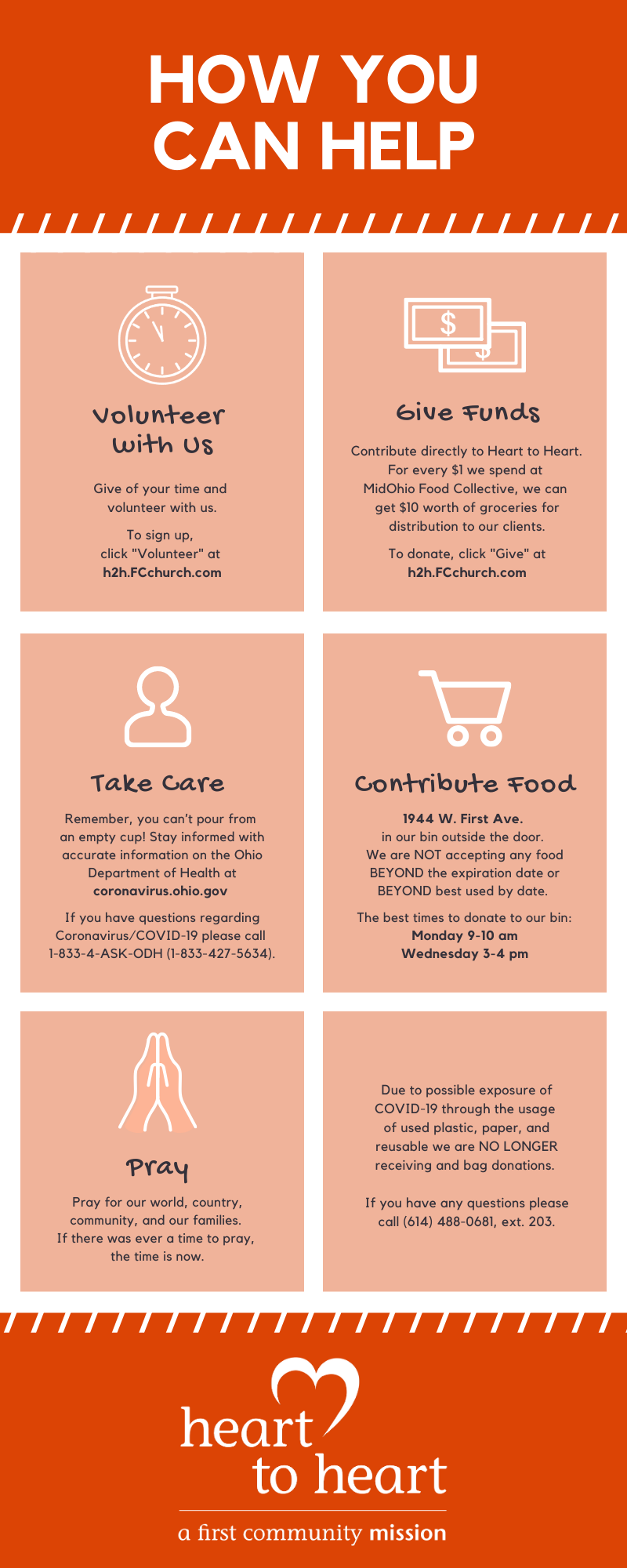 Annual Report 2019
And what does the Lord
require of you
But to do justly,
To love mercy,
And to walk humbly
with your God?
Micah 6:8 NKJ
Our mission at Heart to Heart is to respond to God's commandment to love one another.
Our vision of Heart to Heart is to model God's love by:
Cultivating a loving community
Honoring individual gifts
Feeding bodies and souls
…and seeing everyone as a child of God