Service Statistics
Households served via Drive-Thru
21 on Tuesday, May 11
5 on Wednesday, May 12
24 on Thursday, May 13
Households served via Pop-Up Pantry
Week in Pictures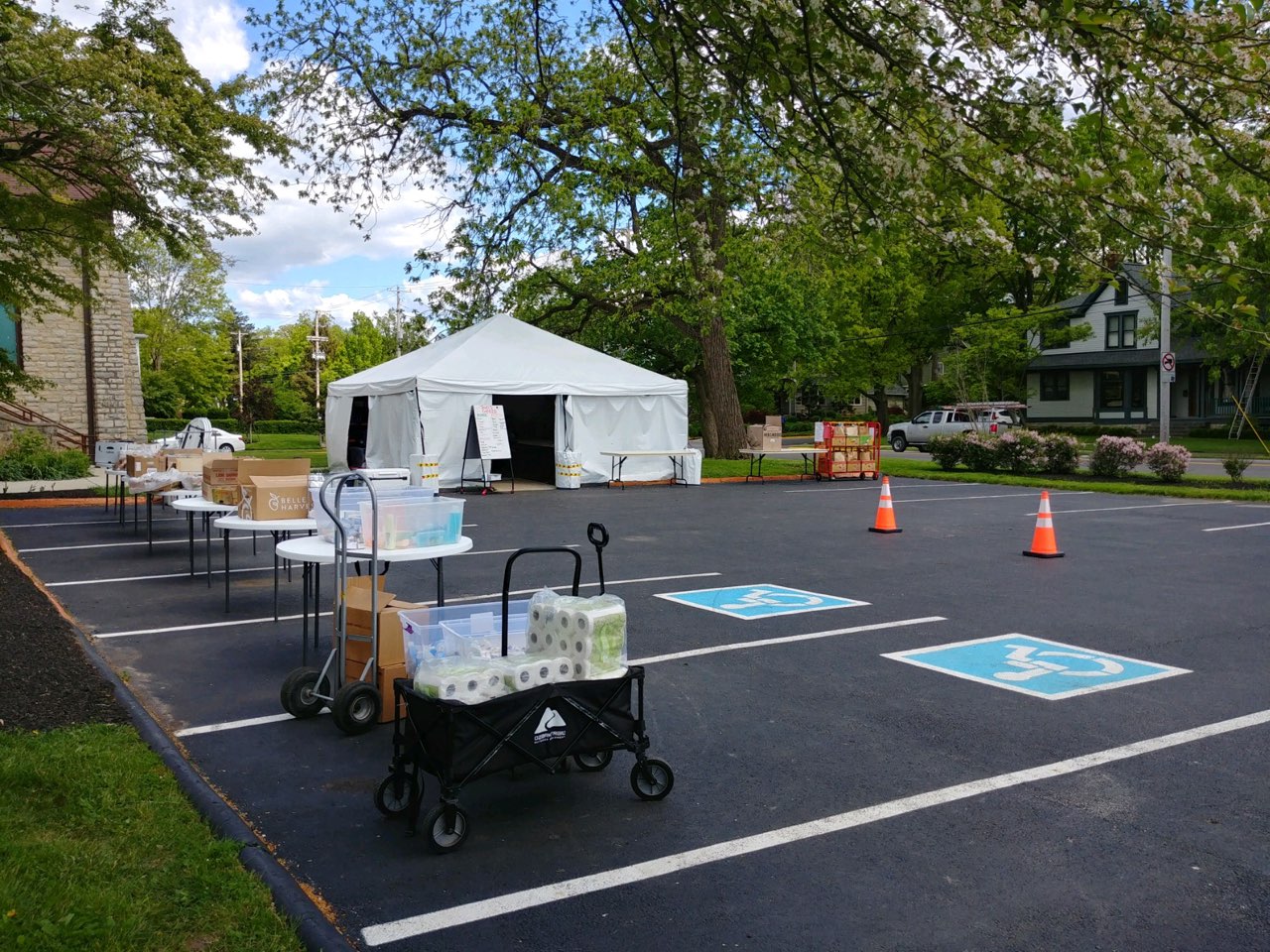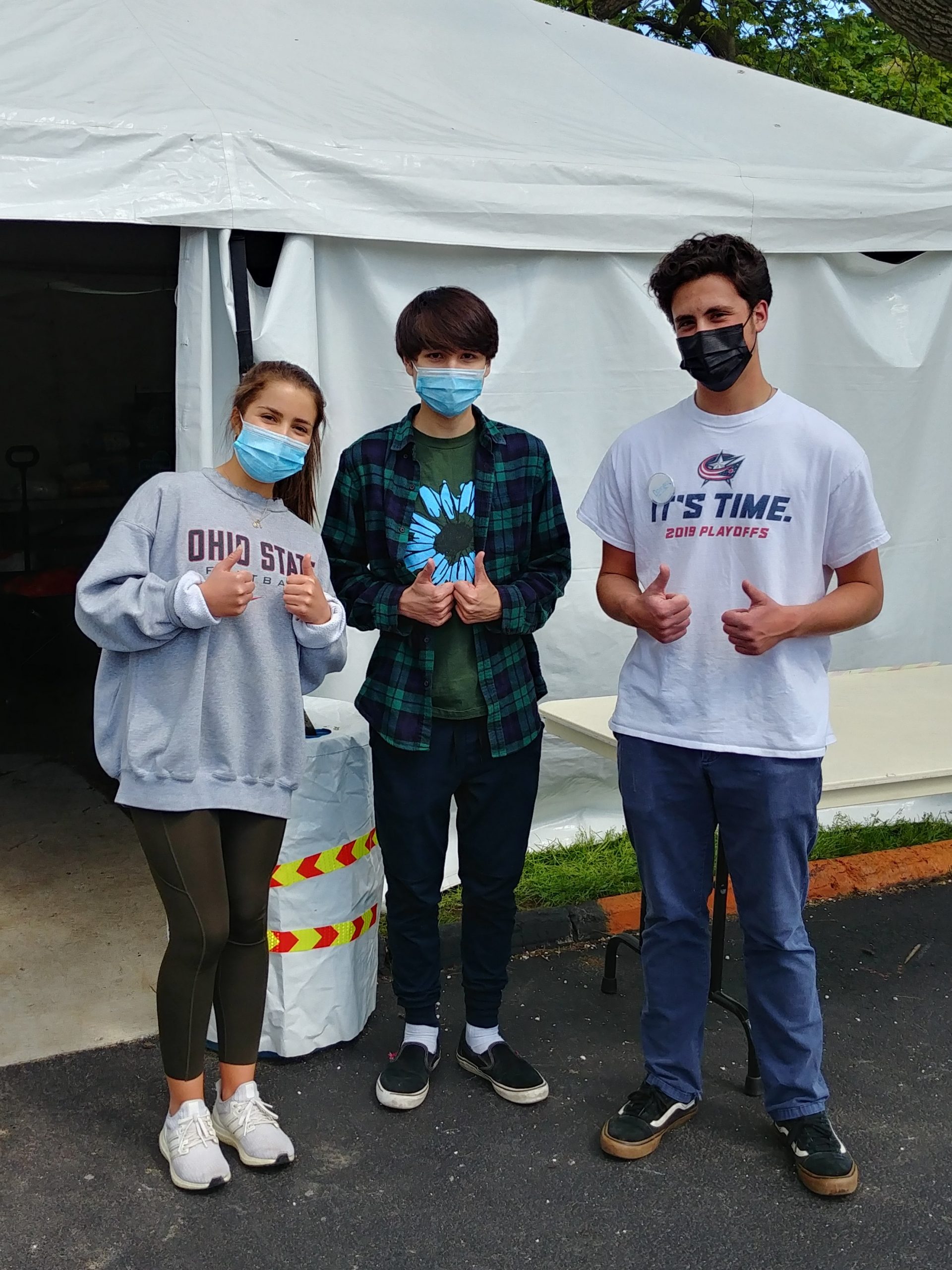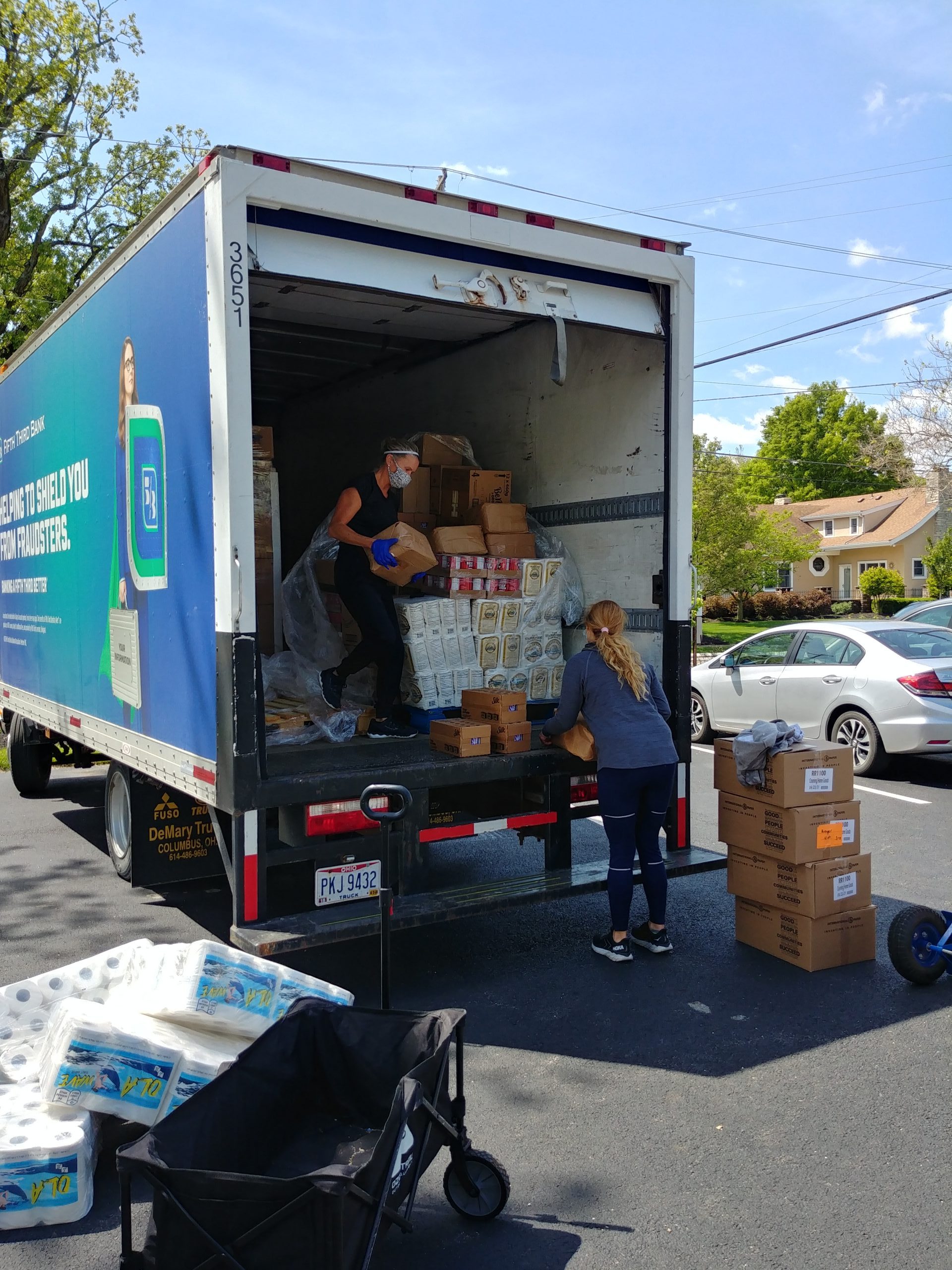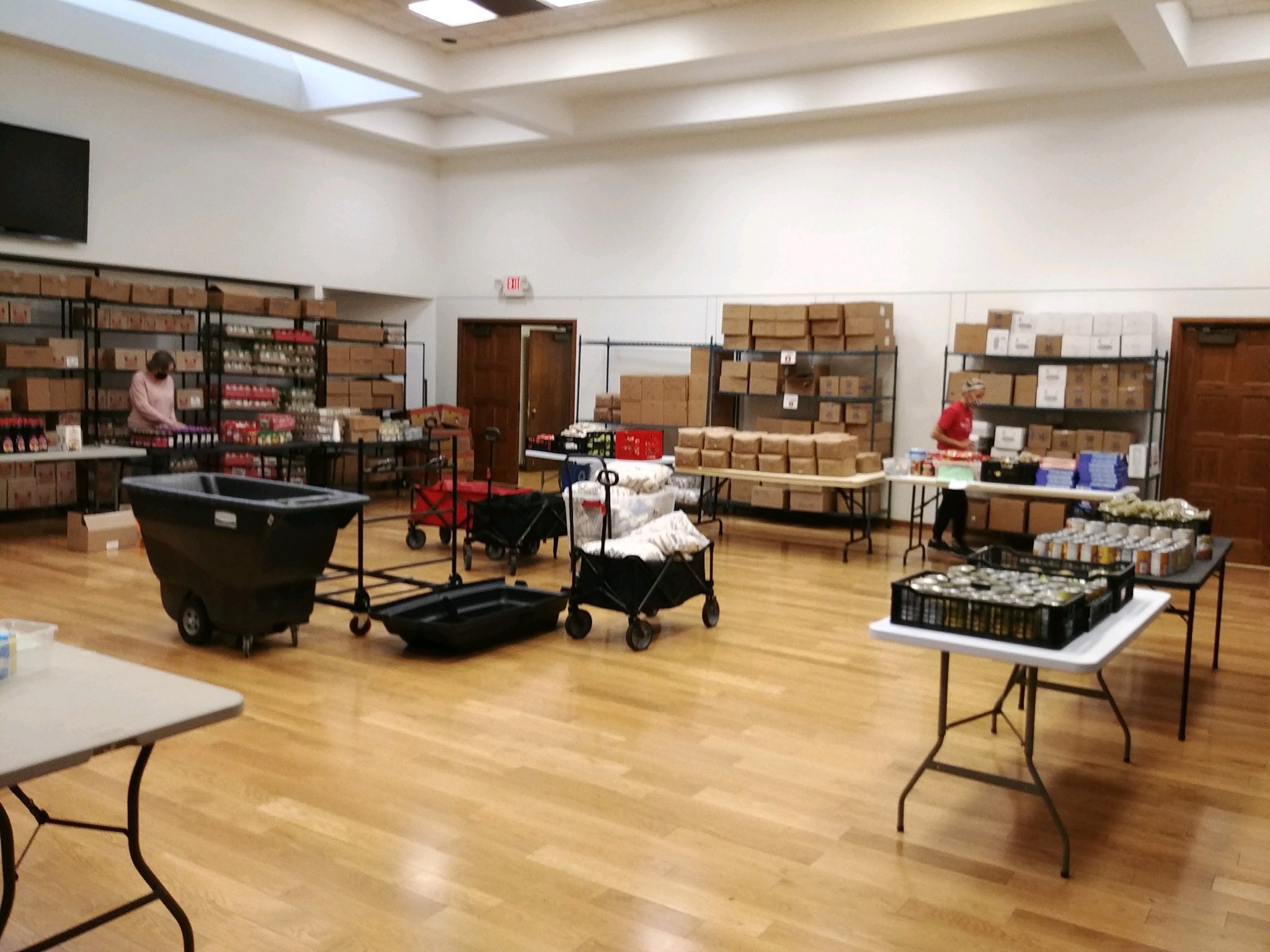 Volunteer Needs
Here are the opportunities to serve at Heart to Heart next week. Click the lightbulb to sign up.
Monday, May 17
9:00- 10:30 Stocking (2)
Tuesday, May 18
8:30 – 10:30 Drive Thru (2)
10:00 – 12:30 Drive Thru (7)
Wednesday, May 19
3:00 – 4:30 Set Up (4)
4:30-7:30 Drive Thru (3)
Thursday, May 20
8:30 – 10:30 Drive Thru (2)
10:00 – 12:30 Drive Thru (4)
Friday, May 21
10:00 – 11:30 Stocking (5)
Upcoming Events
Register Now
We have been invited to participate in the Upper Arlington Farmer's Market this year on the first Wednesday of the month. Volunteers will be invited to join staff members at the booths to collect donations and distribute information about our mission. Sign up for June 2,  or July 7, 3:30 – 7:30 pm.
Please note these changes in regular volunteer shifts going forward:
Starting May 24, we will pick up our semi-monthly order from Mid-Ohio Foodbank at 3 pm. This means the unloading time now start at 3:30 pm. We expect we can unload everything by 5 pm.
Hopefully, this time change will allow more volunteers to participate.
We are working as a team to create a schedule for when there is a Monday holiday. We are hoping to create an alternative schedule that allows us to have the holiday off while still being prepared to serve clients on the following Tuesdays.
Our first trial run of this new plan will be for Memorial Day, May 31.  We understand not everyone will be able to make the change, but we will try this out for Memorial Day and see how it goes. We will cancel all shifts Monday, May 31 and add the following:
Friday, May 28, 11:30 am – 12:30pm Preshop Shift
Tuesday, June 1, 7:45 am – 8:30 am Direct Retail Pickup from Giant Eagle
Tuesday, June 1, 8:30-10:30am Stocking Shift
For our complete holiday closing schedule, please visit h2h.fcchurch.com/holidays2021
Shop to Support
Help provide for a family in need while shopping for yours! Enroll your Kroger Plus Card and a portion of your purchases will be donated to the Heart to Heart food pantry.
In the quarter beginning February 1 and ending April 30, 2021, 271 households were enrolled earning $1,132.49 for our mission!
Sign up on their website: Kroger.com/communityrewards
The Organization Number is: TB926 FIRST COMMUNITY CHURCH
We are again in a time of transition as we move operations for the drive-thru back outside for warmer weather months. Please be patient as we revise procedures, as new equipment arrives, and while things are still unsettled. Note changes to our regular procedures below in bold
All volunteers should check in upon arrival in the kitchen of the main church building. Check-in will now be done on the iPad, rather than paper. This check-in process allows volunteers to review and agree to our Photo and Social Media Release, and for parents of minor volunteers to review and agree to our Minor Waiver. We can use the form to better access volunteer contact information in order to keep everyone up-to-date. Lastly, in the event of a positive COVID-19 case among volunteers and/or staff, this will allow for quicker and easier contact tracing.
Due to numerous safety concerns, all doors will remain locked until the assigned work time. A staff member will unlock the doors needed for each particular shift. Please enter through the kitchen door from the alleyway.
At the beginning of each new shift, Yohan will greet volunteers and give them each an assignment.
If there is an active thunderstorm in our area, we cannot safely operate the drive-thru. Should we find it necessary to close, we will notify all scheduled volunteers as soon as possible. We will also make an announcement on social media, a notification on our website, and a recording on our voicemail.
Full Pantry, Full Hearts
If you arrived here via a link from the weekly email, then you already know! Yohan Kim, our Heart to Heart Volunteer Coordinator, will include a roundup of sorts in our weekly email going forward. This snippet will include volunteer news from the week prior and for the upcoming week for our regular volunteers. For those of you unable to regularly volunteer, you can simply click the button at the bottom of his note to read the blog.
See you later, alligator!
Rev. Sarah Kientz has been leading the Wednesday night drive-thru volunteers since the shift started in November. Thanks to her leadership of the youth and young adult volunteers, we are able to serve more clients weekly by making our pantry more accessible. Sarah will be leaving us and heading to Camp Akita next week, where she will spend the summer with the staff and campers. We will see her back here in the fall to volunteer again. In the meantime, you'll see Rev. Kate Shaner at the helm on Wednesday nights.
New Community Partner
We are excited to announce our newest partnership with Buckeye Vodka.
During their 10th anniversary, Buckeye Vodka is giving back to local communities in need. For each download of the brand's special anniversary cocktail book, they will donate $5 to Heart to Heart! Show your support and learn more about our partnership here.
PantryTrak Training
This workshop will provide the fundamentals to get started with Pantry Trak at your agency. Participants with learn how to administer the intake process using Pantry Trak and will be guided on best practices for developing an efficient process in registering your clients. For agencies already using Pantry Trak, this workshop will be helpful as a refresher of the basics.
At this time there is no registration fee to attend – FREE!
Space is limited! No more than 35 individuals may register.
This session will be held via ZOOM MEETING. You will receive an email with the Zoom link 48 hours before the training.
Click here to register for the May 18th 10am to 11:30am session led by William Howard, Fresh Food Coordinator, Mid-Ohio Foodbank.
More info at www.midohiofoodbank.org/agency-360
And what does the Lord
require of you
But to do justice,
To love mercy,
And to walk humbly
with your God?
Micah 6:8 NKJ
Our mission at Heart to Heart is to respond to God's commandment to love one another.
Our vision of Heart to Heart is to model God's love by:
Cultivating a loving community
Honoring individual gifts
Feeding bodies and souls
…and seeing everyone as a child of God
In accordance with Federal law and U.S.D.A. policy, this institution is prohibited from discriminating on the basis of race, color, national origin, sex, age, religion, or disability.