Prayer Requests
Tom Norman is currently in a rehab center up walking and talking.
Loren VanDeusen is having knee surgery on Wednedsay, May 27.
Click here to be added to First Community prayer chain.
Service Statistics
May 19, Tuesday: 37 households served
May 21, Thursday: 39 households served
Share and Learn Gardens
Update from Cheryl VanDeusen
Since we last met to clean up the beds on May 7, John Oberlin and Mike Cox rebuilt the herb bed (picture included). Eric Mars will add an irrigation system. We no longer will need to worry about watering pots! This ultimately will save both volunteer time and the cost of water. They also recovered the row covers with new agribon fabric.
The majority of the produce grown in this garden comes to Heart to Heart so we may give it to our clients.
Grandview Student Volunteers
Watch the video from our friend Sara Hager, Intervention Specialist at Grandview High School. She discusses how her students learn from their hand-on experiences, including their regular volunteering at Heart to Heart.
Helping families thrive: A 40-year journey for the Mid-Ohio Food Collective
Click here to read the Columbus Dispatch article on Mid-Ohio Food Collective and how it has developed over the past 40 years. In 2019 we received and purchased over 117,000 lbs of food from Mid-Ohio Food Collective.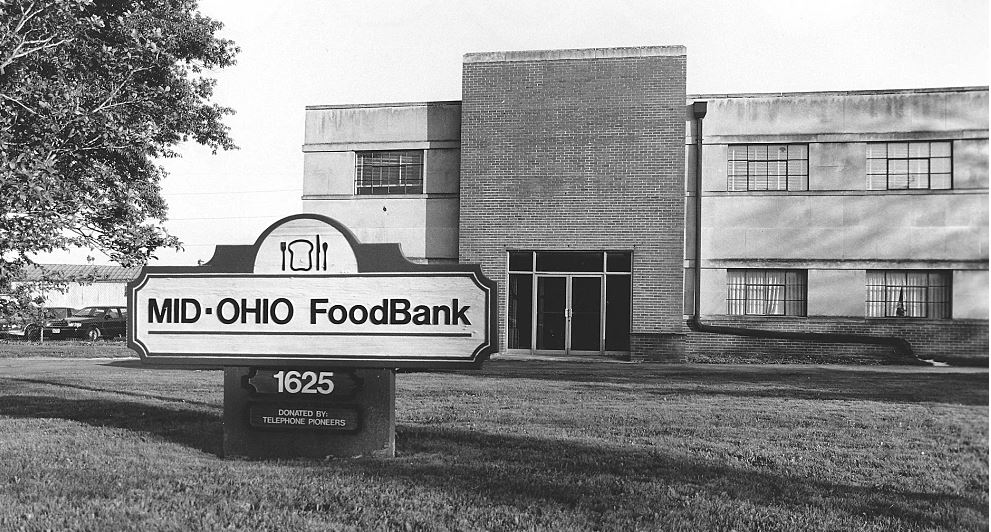 This Week in Pictures
Click to read our latest COVID-19 Updates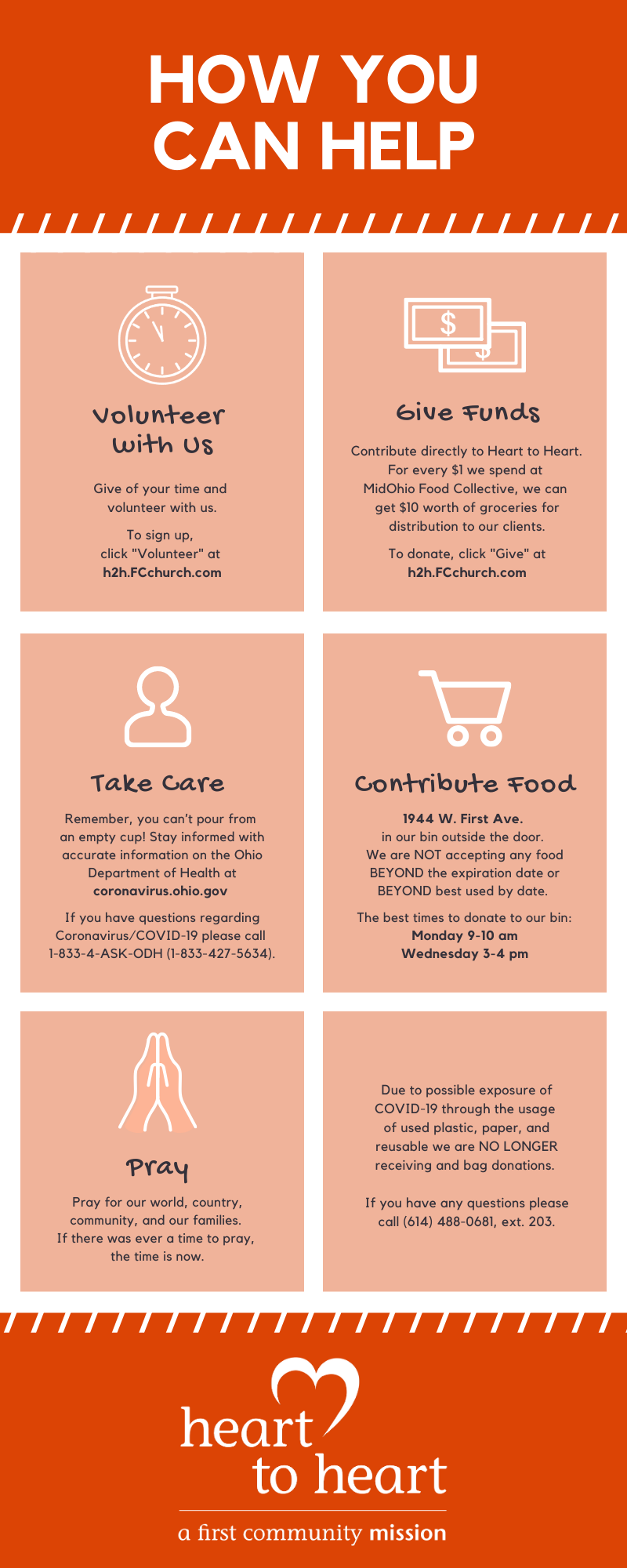 Kroger Community Rewards
It's time to enroll or re-enroll your Shopper's Plus Card online. You will need:
Your Shopper's Plus Card number
Organization Number: TB926 FIRST COMMUNITY CHURCH
Through this program, First Community Missions earns more than $6000 per year which is then given to support our own food pantry, Heart to Heart.
You can enroll your new card at any point throughout the year, but current reward program members are asked to renew their support online every year.  To ensure your contributions are still benefiting First Community Church, please login to check your account before the end of the month!
In the period beginning February 1 and ending April 30, 2020, this program earned $1071.55 toward Heart to Heart with 259 households participating. Thank you!
And what does the Lord
require of you
But to do justly,
To love mercy,
And to walk humbly
with your God?
Micah 6:8 NKJ
Our mission at Heart to Heart is to respond to God's commandment to love one another.
Our vision of Heart to Heart is to model God's love by:
Cultivating a loving community
Honoring individual gifts
Feeding bodies and souls
…and seeing everyone as a child of God