Service Statistics
August 4, Tuesday: 56 households
August 5, Wednesday: 26 households
Prayer Requests
Please continue to pray for Joe Martin, a First Community staff member.
Click here to be added to First Community prayer chain.
Week in Pictures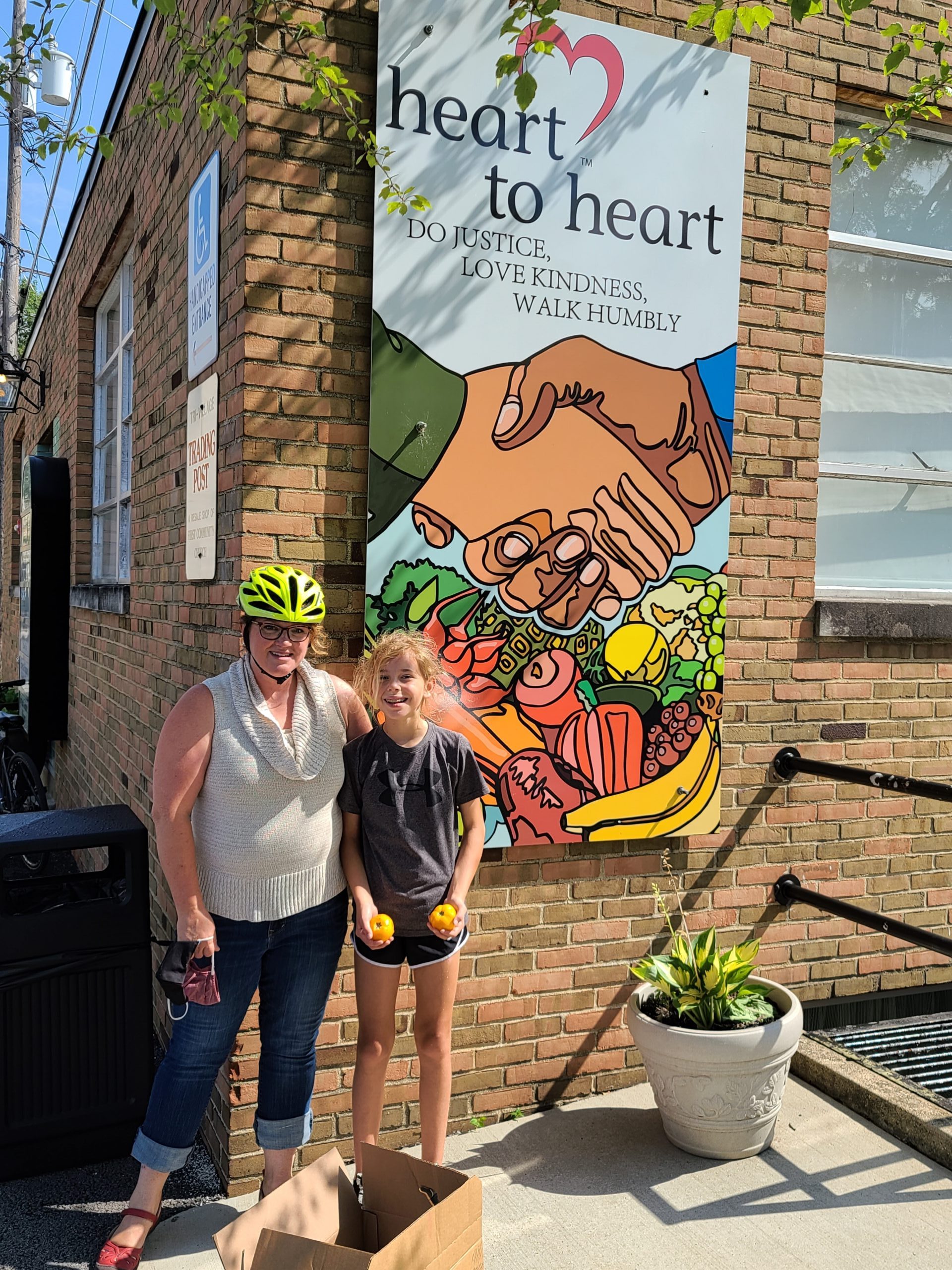 It was so great to meet Tessa and her daughter, Maggie. She is a sixth-grader that is reaching out to local gardeners to pick up excess produce in the Grandview area. It is really wonderful what Maggie is doing to combat food waste.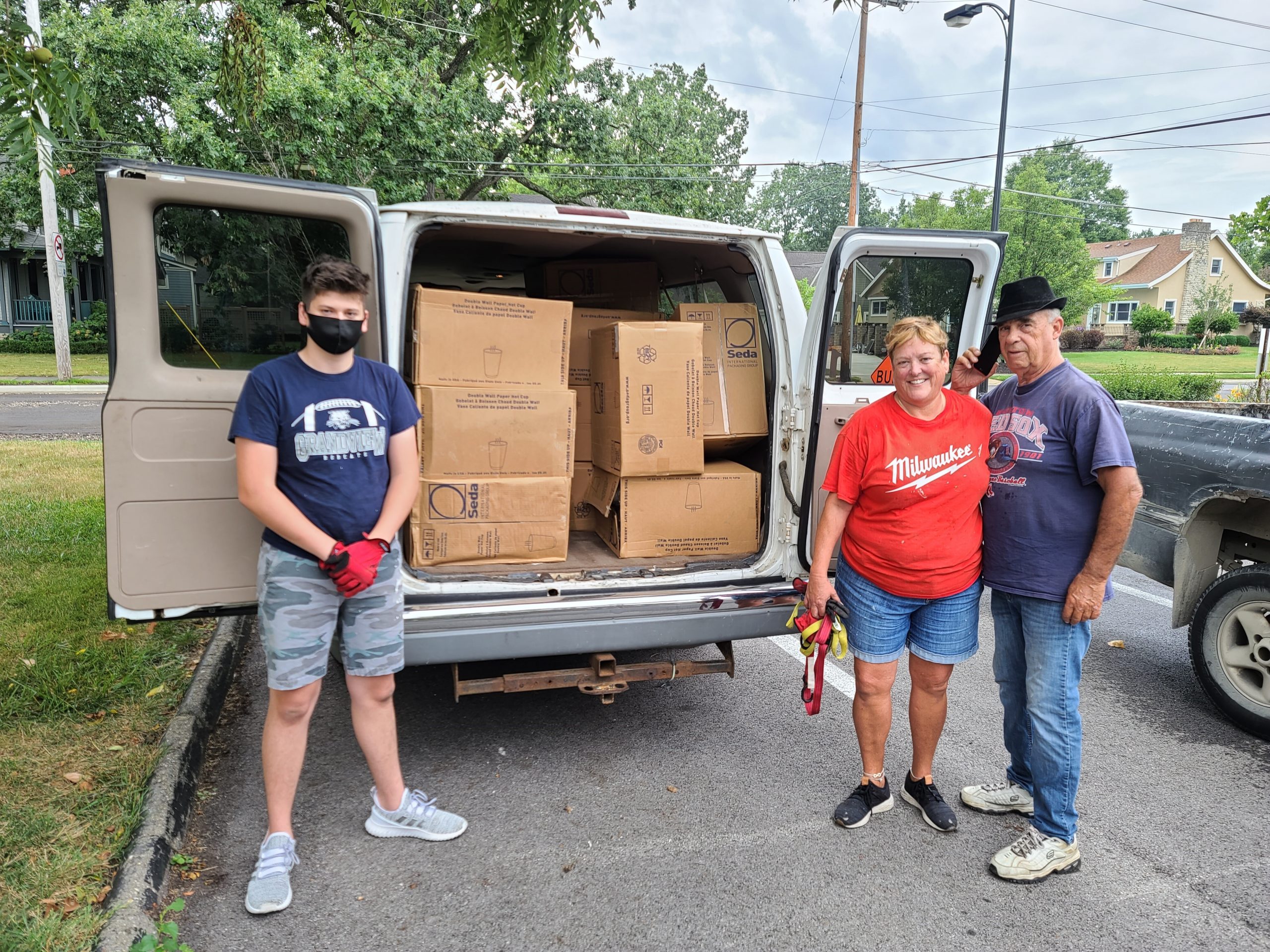 Last week, we got an email that one of our volunteer's aunts received 40 cases of unused 16-ounce hot/cold cups from a local donut shop. Not wanting to see these perfectly good cups go to a landfill, they contacted us to see if we could use them.
(Pictured from left to right: Perry, Aunt Tracy, Sid)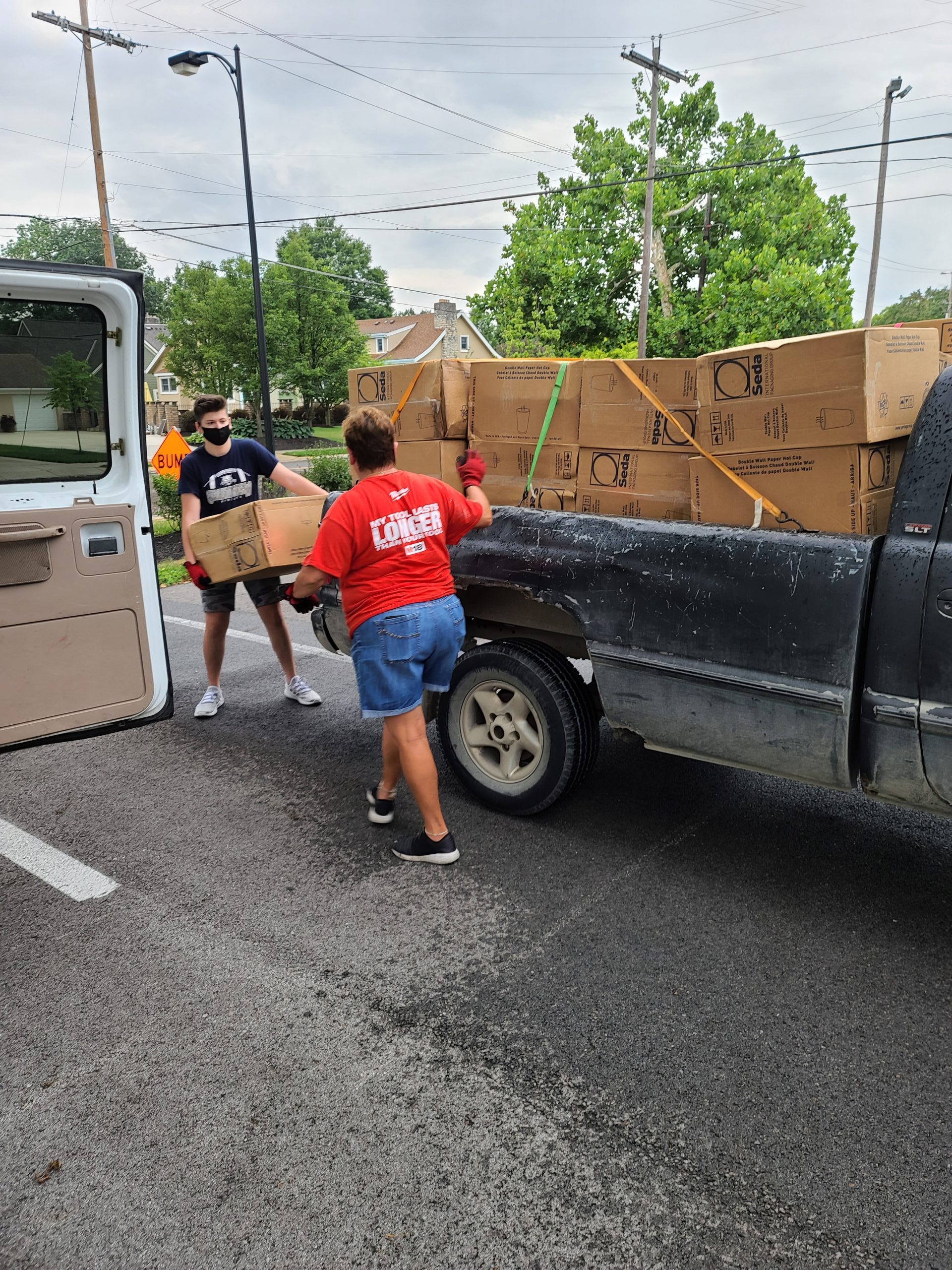 Thank you so much, Tracy, for your contribution. We took two boxes for Heart to Heart and gave the remaining boxes to Faith on Eighth.
And what does the Lord
require of you
But to do justice,
To love mercy,
And to walk humbly
with your God?
Micah 6:8 NKJ
Our mission at Heart to Heart is to respond to God's commandment to love one another.
Our vision of Heart to Heart is to model God's love by:
Cultivating a loving community
Honoring individual gifts
Feeding bodies and souls
…and seeing everyone as a child of God