Weekly Numbers
Households served via Drive-Thru
55 on Tuesday, August 8
44 on Thursday, August 10
Households served via Pop-Up Pantry
40 on Wednesday, August 9
Volunteers Needed
Click the button below to view open shifts and sign up to volunteer online!
Wednesday, August 16
1:00 – 2:00 pm MOFB Shop-Thru (1)
3:30 – 5:00 pm MOFB Order Unloading (8)
Thursday, August 17
8:30 – 10:30 am Drive-Thru Opening Shift (4)
10:00 am – 12:30 pm Drive-Thru Closing Shift (2)
Friday, August 18
9:30 – 10:30 am Cold Stocking (2)
Click here to access SignUpGenius
Time Change!
Please note the truck from MOFB will not arrive until Wednesday, August 16. We will need extra help unloading that day.
School Supply Drive Ends Sunday
During worship August 13, Heart to Heart is holding a Backpack and School Supply Drive for clients of our Pop-Up Pantry at Riverview International Center. Fill a new backpack with all new school supplies and bring it with you to worship on Sunday! A complete list of requested supplies can be found at h2h.fcchurch.com/monthlydrives. If you are attending services at North, please look for the donation station sign in the parking lot and drop off your donations before you come inside! If you're attending services at South, please look for the donation cart at Crane welcome center, where you can drop off your donation with our volunteer.
Volunteer Training Opportunities
Mid-Ohio Food Collective Trainings
The Mid-Ohio Food Collective offers regular training opportunities for food pantry staff and volunteers. For volunteers, the most useful trainings are FreshTrak and Food Safety. These trainings, specifically, will help you learn more about pantry operations and make you an even more effective volunteer! They also occasionally offer training on advocacy, and other topics that may be of interest to you.
For most trainings, volunteers will need to register with an agency name and number: Heart to Heart Agency #1042
Sign up at Agency360
MOFC FreshTrak Basic Training
This online via zoom workshop will provide the fundamentals to get started with FreshTrak at your agency. Participants with learn how to administer the intake process using FreshTrak and will be guided on best practices for developing an efficient process in registering your clients. For agencies already using FreshTrak, this workshop will be helpful as a refresher of the basics.
MOFC Food Safety Training
Level 1 Person In Charge
We are excited to announce that MOFC/Agency Services is launching a brand new Person in Charge (Level 1) Food Safety Training developed by Feeding America and ServSafe.
This training is targeted to those who partner with foodbanks and is much more relevant to the work you are doing in your communities.
The new FA Food Safety will be offered, online, at no-cost to your agency AND even more exciting is the fact that once taken and successfully passed, the certification never expires for the person who takes the training!
The following dates and times will be available to choose from:
Wed, Aug 30, 2pm
Mon, Sep 11, 10am
Wed, Sep 13, 6pm
Thu, Sep 28, 2pm
Tue, Oct 10, 2pm
Mon, Nov 6, 10am
Tue, Dec 5, 2pm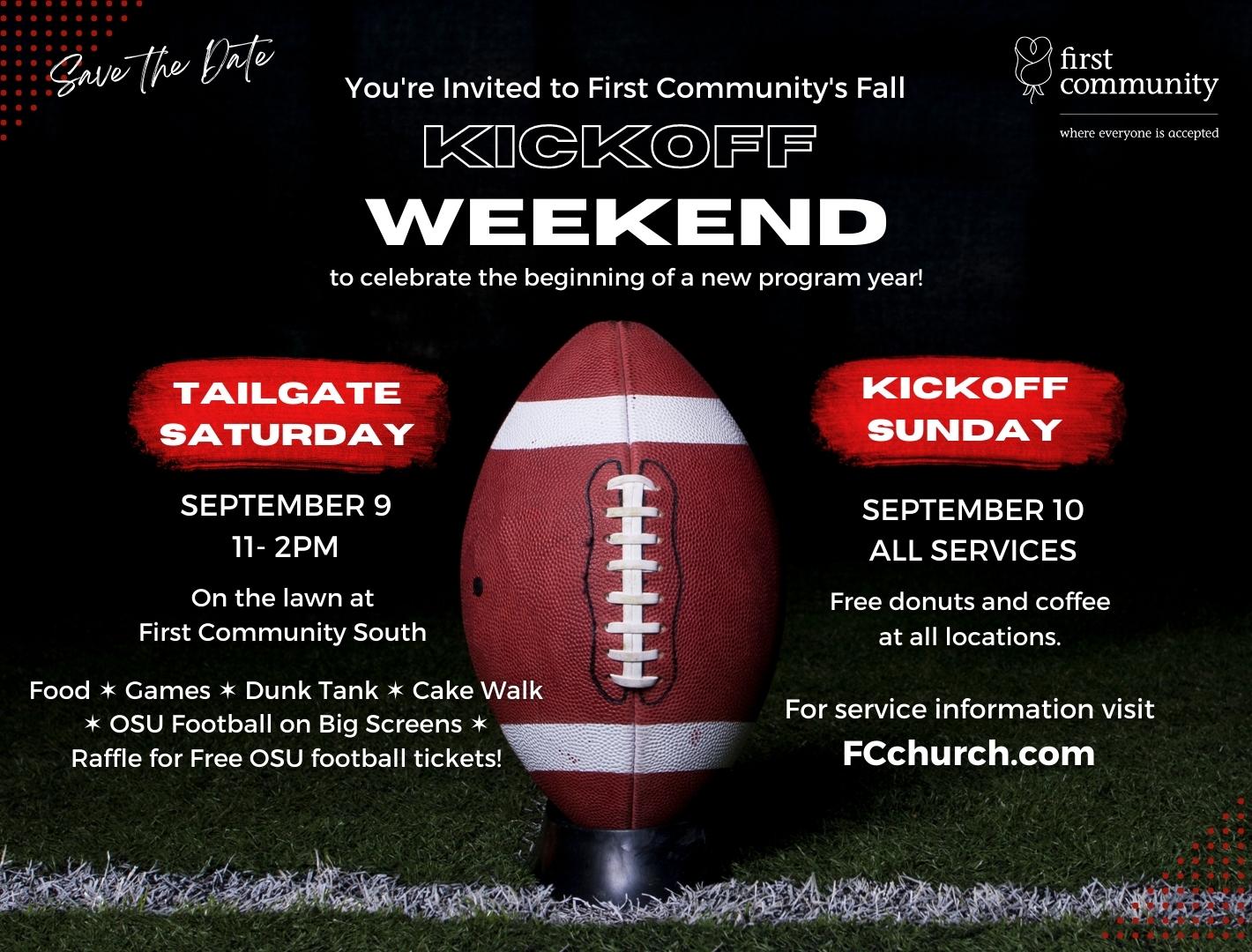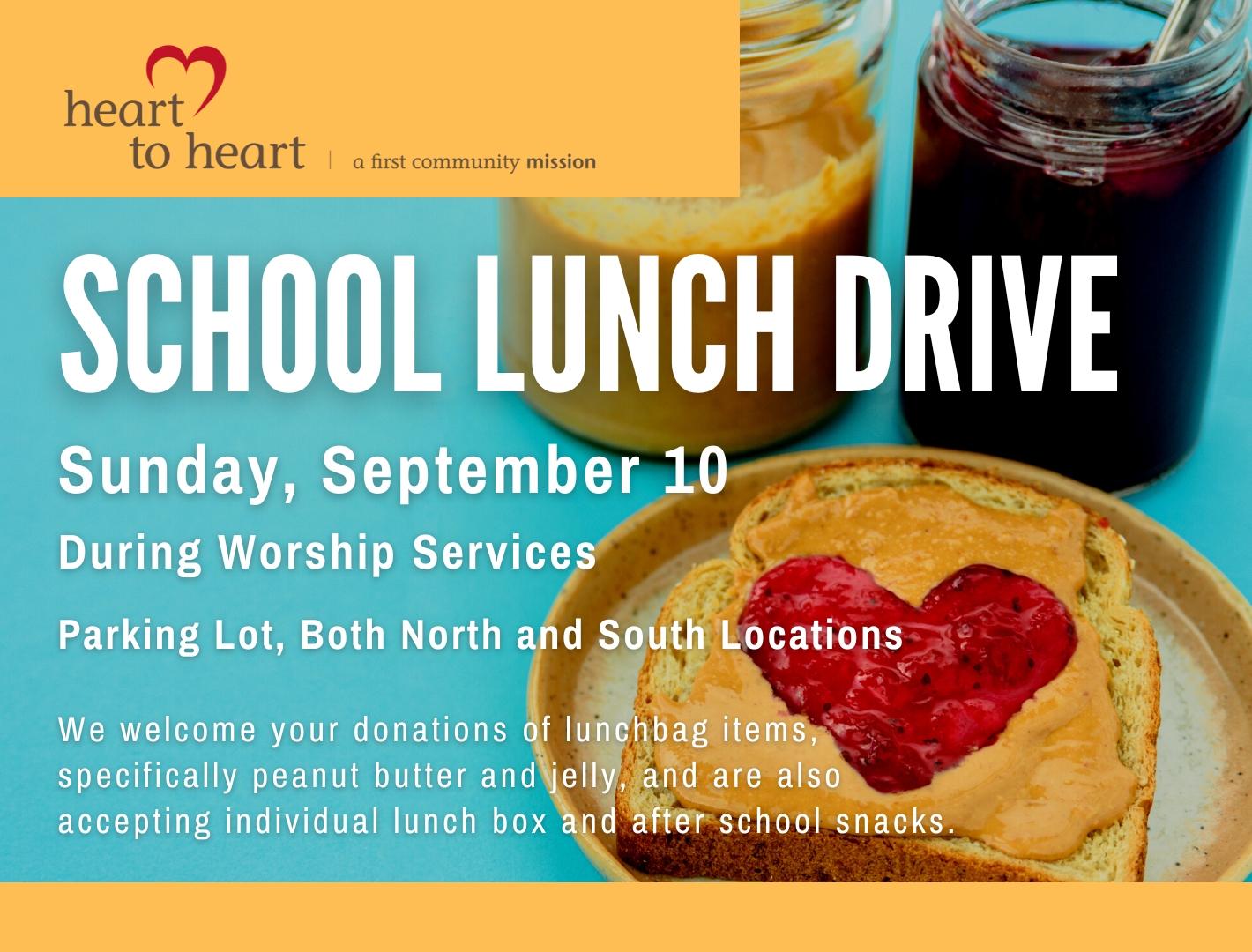 Enroll Now
Sexual Abuse Prevention Training
The safety of the children we serve is our top priority, so anyone who volunteers with children or is a staff member (whether you work with children or not) at First Community is required to attend our Darkness to Light sexual abuse prevention training. We are asking Heart to Heart volunteers to take this training, as we work in and around the building when Preschool is in session. The training is now offered at no cost to our volunteers. Please consider enrolling to learn how to better protect our children.
Register by Friday, August 18.
Register for Training