Service Statistics
October 20, Tuesday: 46
October 21, Wednesday: 32
October 22, Thursday: 26
Sign up to Volunteer
Please sign up online if you can volunteer this week! We especially need help for these shifts:
Tuesday 10:30 am – 1:45 pm
Thursday 10:30 am – 1:45 pm
Required Volunteer Training
As part of our agreement with Mid-Ohio Food Collective, we must maintain certain standards. One of these is Civil Rights training for all of our volunteers. All volunteers will be required to complete this online training. There are three steps to this process.
Take the free online training course available here.
Complete the quiz at the end of the slideshow.
Use this online form to let us at Heart to Heart know you have completed your training, so we can verify with Mid-Ohio Food Collective. Please note you are not required to login as a First Community member to complete this step.
Wednesday Evening Pantry Hours
We are in the midst of planning additional drive-thru pantry hours on Wednesday evenings. Evening hours will allow both clients and volunteers to visit the pantry outside of the typical workday.
Rev. Sarah Kientz, Minister to Camp Akita & Young Adults, will oversee the Wednesday evening pantry, which will begin in November. She is currently looking for volunteers who are interested in serving with her. Here's how to help:
Indicate your interest in helping on Wednesday evenings so Sarah can follow up with you. Click here
Volunteer at Heart to Heart during an existing shift. This will help you become familiar with the pantry before our new shift. Sign up here.
Complete PantryTrak training. These training sessions (on Zoom) are about the client check-in process.
Complete online Civil Rights Training. This is a short slideshow followed by a quiz online to ensure our compliance with Mid-Ohio Foodbank.
Spread the word. The more people who are interested in helping on Wednesday evenings, the more prepared we will be in November!
If you have additional questions, please reach out to Sarah. Thank you!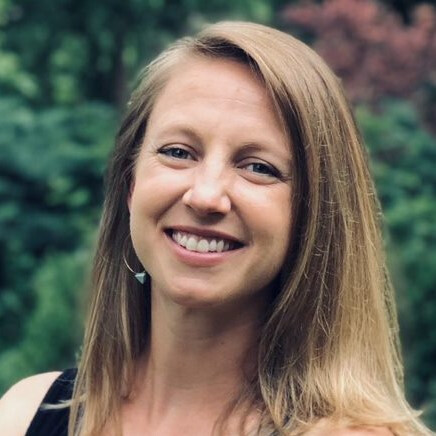 Social Media
Your social media presence can help Heart to Heart be more successful!
Do you follow us on Facebook and Instagram? If so, when you see a post that might apply to your friends or family, click to share it with your followers. Whether it's an article on hunger or a plea for volunteers, your share means we reach more people with the information we are trying to share. You can encourage other folks to follow and share, as well!
Social media is usually the most efficient way for us to communicate because one post can reach such a large audience in a short time.
Contact Information
Social media not your jam? Tell us how can we keep in touch!
We are trying to streamline our communications at Heart to Heart. We want to make sure you're getting all the information you want, and only the information you want. In order to better serve this goal, we will be creating new email distributions lists and will implement their use beginning October 10. Please click below to sign up for the appropriate email list(s).
CONTACT FORM
And what does the Lord
require of you
But to do justice,
To love mercy,
And to walk humbly
with your God?
Micah 6:8 NKJ
Our mission at Heart to Heart is to respond to God's commandment to love one another.
Our vision of Heart to Heart is to model God's love by:
Cultivating a loving community
Honoring individual gifts
Feeding bodies and souls
…and seeing everyone as a child of God
In accordance with Federal law and U.S.D.A. policy, this institution is prohibited from discriminating on the basis of race, color, national origin, sex, age, religion, or disability.