Service Statistics
10 households served on Tuesday, December 1
21 households served on Wednesday, December 2
52 households served on Thursday, December 3
Sign up to Volunteer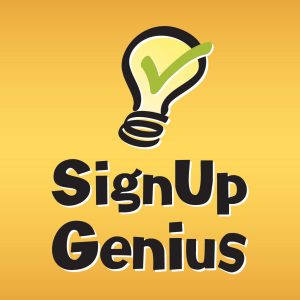 We have new shifts available! Tuesday and Thursday shifts have been shortened to better serve our new hours. Some slots have been reduced in order to comply with safety regulations. Remember to dress appropriately for outdoor work. Sign up online if you can volunteer this week.
We are asking all volunteers to review our COVID-19 Policy. Please do not come in if you are experiencing any symptoms of illness, and please give us as much notice as possible. You can delete your name from Sign Up Genius or email hearttoheart@FCchurch.com to let us know.
Thank you, thank you, thank you! We so appreciate the generosity of everyone that contributed to our matching donation drive this year. Though we have reached our goal of earning $20,000 to be matched by our anonymous donor, you can make donations to Heart to Heart anytime. Just go to h2h.FCchurch.com/donate
In the period beginning August 1 and ending October 31, the 260 households participating in the Kroger Rewards Program earned $1178.75 for Heart to Heart.
Through this program, First Community Missions earns more than $6000 per year which is then given to support our own food pantry, Heart to Heart. Participants in the program can sign up and re-enroll online using the link below and the organization #TB926 (First Community Church)
Kroger Community Rewards
Heart to Heart will be closed for Christmas from Saturday, December 19 through Sunday, January 3
Thursday, December 17 is the last service day of 2020
Friday, December 18 is the last volunteer day of 2020
Monday, January 4 is the first volunteer day of 2021
Tuesday, January 5 is the first service day of 2021
Holiday Hours & Inclement Weather Policy
Rev. Kate Shaner will host an All-Volunteer Meeting via Zoom on December 15 at 7 pm. Everyone is encouraged to attend. Kate will update us on the changes happening at Heart to Heart and share our vision for the future. We will review volunteer expectations and responsibilities. Most importantly, many of us will get to put faces with names just by being together.
Mark your calendars for Tuesday, December 15 at 7 pm to join us live online. The meeting invitation is linked below, and we will continue to share on the blog and on social media until then.
Click to join Zoom Meeting
During November, our Pop Up Pantry team continued to deliver needed food directly to clients and their families in their local communities. Food was distributed at the following agency sites:
November 4:  Southpoint Apartments-34 clients
November 18:  Commons at Grant-30 clients
November 23:  Wedgewood Middle School-40 clients
November 25:  Commons at Livingston-40 clients
The number of clients and families served monthly since the Pop Up Pantry's inception is:
November  144
October      151
September 144
August        123
July              98
This month one of our agency sites, The Commons at Buckingham, informed us that they were no longer able to accommodate our Pop Up Pantry due to their case manager taking on new responsibilities outside of Columbus.  As a result of this change, we did not deliver food on November 11 as planned.  In lieu of this cancellation and with the support of H2H's leadership, we were able to add a new site for one-time food delivery to Wedgewood Elementary School on November 23.  We were grateful to be able to deliver food to the families of children who attend this school in time for Thanksgiving.
In December, we are providing food to a new agency site as part of our current weekly schedule.  Hope is a grassroots organization in the Hilltop area that serves as an outreach resource center to assist clients recovering from addiction by helping them navigate various roadblocks in moving ahead toward sobriety and greater independence.
Also in December, the Pop Up Pantry team is partnering with Wickliffe School in Upper Arlington to provide Christmas toys and gifts for children of families who reside at Southpoint Apartments, one of our supported housing agency sites.  Families have identified a "wish list" of gifts for their children and we have provided this list to Wickliffe as well as some of our Women's Guild groups and other church members who've expressed an interest in helping.
To maintain safety during this time of rapid growth of COVID-19 infections, we have strongly encouraged online shopping for gifts and have made arrangements for a drive-through drop off of gifts to our team who will be delivering these to Southpoint.  In just a week's time, almost 75% of the "wish list" of toys and gifts have been fulfilled.  We are grateful for the generosity of the students and their families at Wickliffe and our church family in providing the Southpoint families and their children with a much needed Christmas this year!
We are proud of the continued efforts and dedication of our Pop Up Pantry team in maintaining a safe working environment by bagging food outside, limiting our number of volunteers, maintaining physical distancing, wearing masks, and practicing hand hygiene.  We are also proud of the ability of our team to work together and problem-solve ways to make our bagging and delivery processes more efficient each week!
We look forward to our upcoming meeting with Heart to Heart's leadership to discuss the expansion of the Pop Up Pantry's outreach initiative.  We are blessed by the opportunity to further the ministry in helping to meet the needs of clients with food and financial insecurity within the Columbus community.
Like so many other things in 2020, we are sad to cancel our LIVE nativity on December 19. We hope to reschedule the group for a Christmas in July!
Volunteer Training Opportunities
Food Safety 101
Person in Charge/Food Handlers training is now available virtually. As good as in-person you will be able to see, hear, and talk to the instructor. Have all your questions answered in real face-time! All agencies are required to be certified once every 3 years. Now is a good time to check and see if your certification is up to date, or will it need to be renewed sometime this year? Virtual Food Safety is a terrific option especially during this time when we are not hosting in-person training's through the Agency 360 program due to Stay At Home conditions and Social Distancing.
We have teamed up with the OSU Extension office of Belmont County who previously has hosted Food Safety classes for our eastern agencies. With virtual training, all partners who require Food Safety 101, in all counties are able to participate.
Once you have registered you will be sent the link for the Zoom meeting approximately 48 hours prior to the training session. Please make sure you register with your name, email address, and phone number as well as your Agency Name and ID Number (Heart to Heart #1042).
At this time there is no registration fee to attend – FREE! Space is limited. No more than 35 individuals may register. Click below to Register for Food Safety Register now for Wednesday, January 27, 1 pm to 3 pm.
Click here to register for Food Safety
Pantry Trak
This workshop will provide the fundamentals to get started with Pantry Trak at your agency. Participants with learn how to administer the intake process using Pantry Trak and will be guided on best practices for developing an efficient process in registering your clients.
For agencies already using Pantry Trak, this workshop will be helpful as a refresher of the basics. Each session will be led by Tammy Tucker, Agency Relations Manager – Agency Services, Mid-Ohio Food Collective. Training will be held virtually via ZOOM. Please use the link below to register for either date. Please choose only one session.
Once you have registered you will be sent the link for the Zoom meeting approximately 48 hours prior to the training session. Please make sure you register with your name, email address, and phone number as well as your Agency Name and ID Number (Heart to Heart #1042).
At this time there is no registration fee to attend – FREE! Space is limited. No more than 35 individuals may register. Click below to register for one of two sessions:
Register Now for Thursday, January 14th 4:00pm to 5:30pm
Register Now for Monday, January 25th 9:30am to 11:00am
Click here to register for PantryTrak
And what does the Lord
require of you
But to do justice,
To love mercy,
And to walk humbly
with your God?
Micah 6:8 NKJ
Our mission at Heart to Heart is to respond to God's commandment to love one another.
Our vision of Heart to Heart is to model God's love by:
Cultivating a loving community
Honoring individual gifts
Feeding bodies and souls
…and seeing everyone as a child of God
In accordance with Federal law and U.S.D.A. policy, this institution is prohibited from discriminating on the basis of race, color, national origin, sex, age, religion, or disability.