Service Statistics
May 5, Tuesday: 36 households served
May 7, Thursday: 50 households served
Rolling Luggage
Pictured below is Bobby Jenkins, one of our clients, showing off his new luggage. Most of our clients who are walking catch the number 5 bus and will walk 2 long blocks to get to us, not to mention the distance they will walk once they get off the bus. It's a lot easier for them to transport food if they have access to rolling suitcases pictured in this photo.
Thank you to those who have donated luggage for our walkers. If you would like to donate more please email us.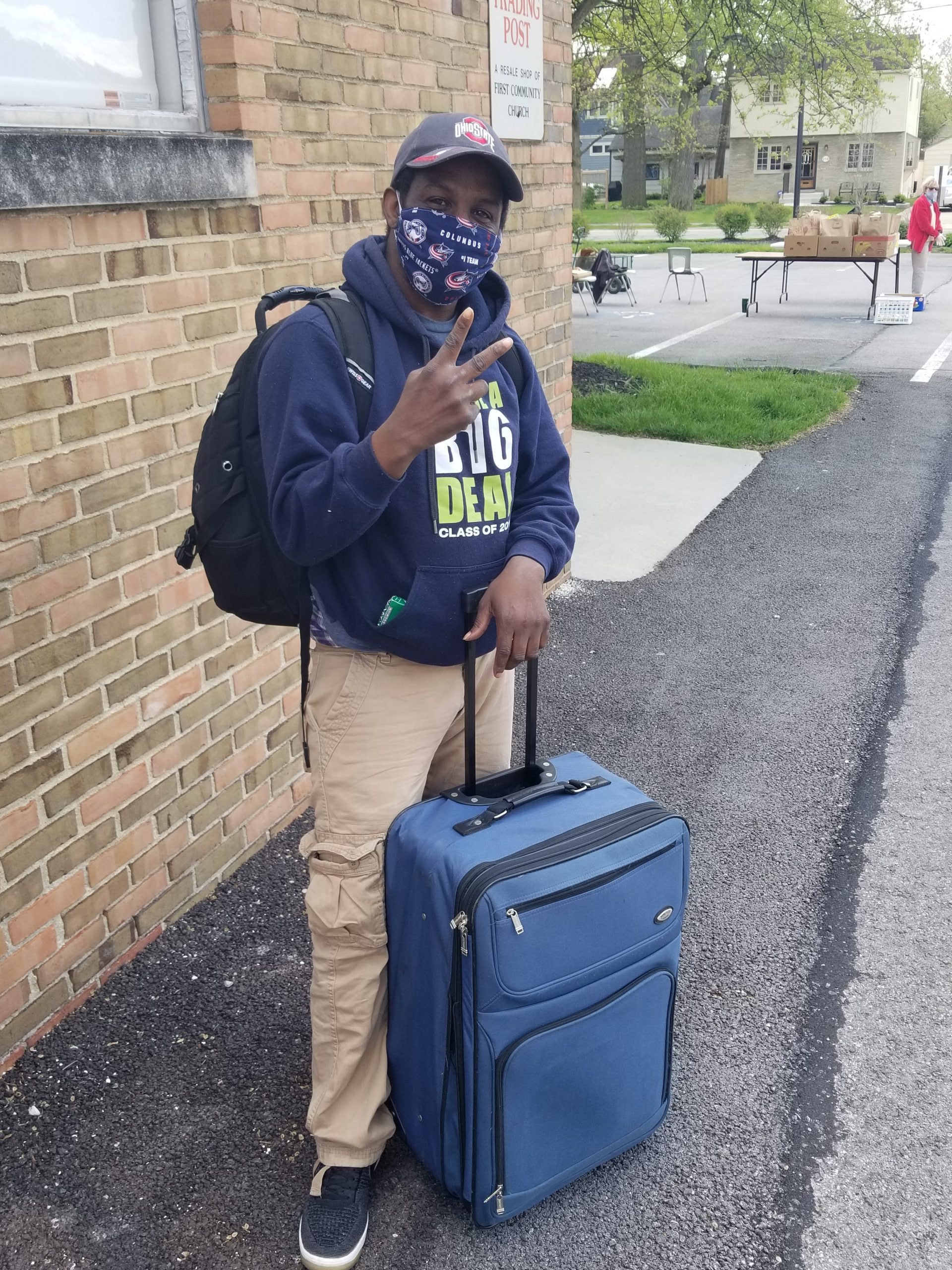 UA Gives Back
UA Gives Back continues to give back. Diapers, Baby food, Dry Goods Oh My!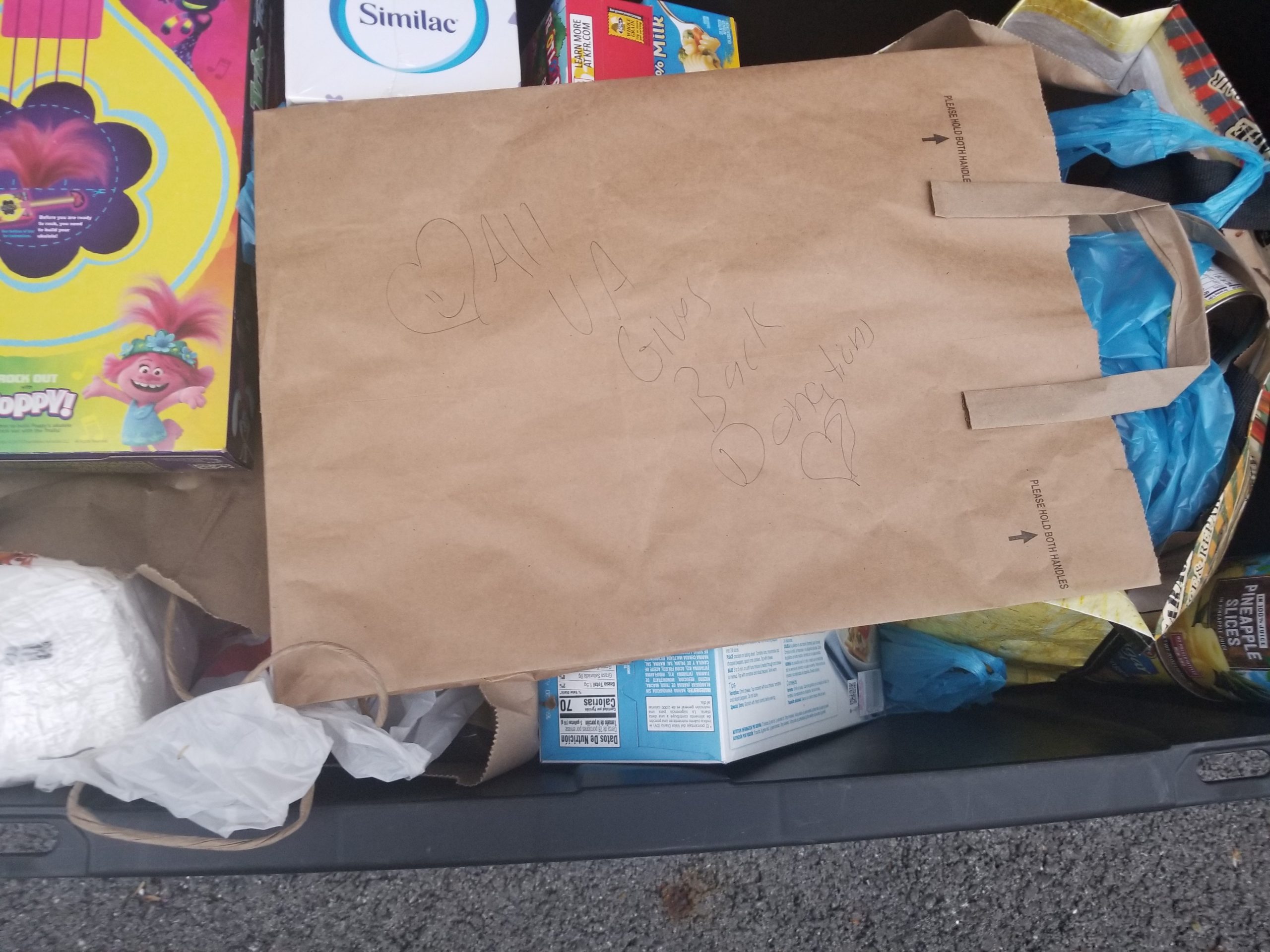 MidOhio Foodbank Supports Local Pantries
We were one of many pantries who received support through the generous gift that Jeff Bezos contributed to MidOhio Foodbank. Because of the grant, our entire April bill was covered, for a total of amount of $1,644.66!
Read the full story on the ABC 6 website.
Click to read our latest COVID-19 Updates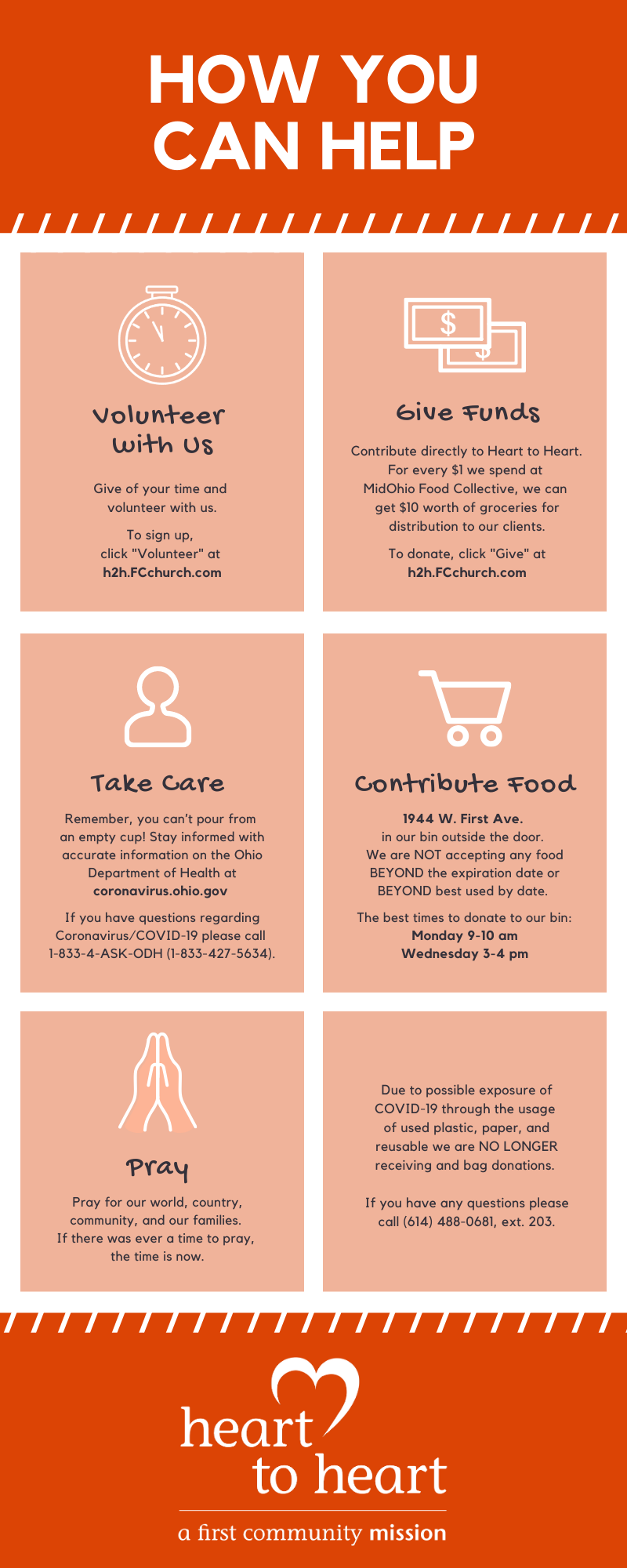 Annual Report 2019
And what does the Lord
require of you
But to do justly,
To love mercy,
And to walk humbly
with your God?
Micah 6:8 NKJ
Our mission at Heart to Heart is to respond to God's commandment to love one another.
Our vision of Heart to Heart is to model God's love by:
Cultivating a loving community
Honoring individual gifts
Feeding bodies and souls
…and seeing everyone as a child of God