Prayer Requests
Thank you for your prayers for Diane Sturges and her mother, who is doing well.
Please continue to pray for Joe Martin, a First Community staff member.
Click here to be added to First Community prayer chain.
Service Statistics
July 7, Tuesday: 32 households served
July 8, Wednesday: 25 households served (Pop-Up Pantry)
July 9, Thursday: 42 households served
Update from Director
by Lamar Graham
The vision of Heart to Heart is to model God's love by:
Cultivating a loving community
Honoring individual gifts
Feeding bodies and souls
…and seeing everyone as a child of God.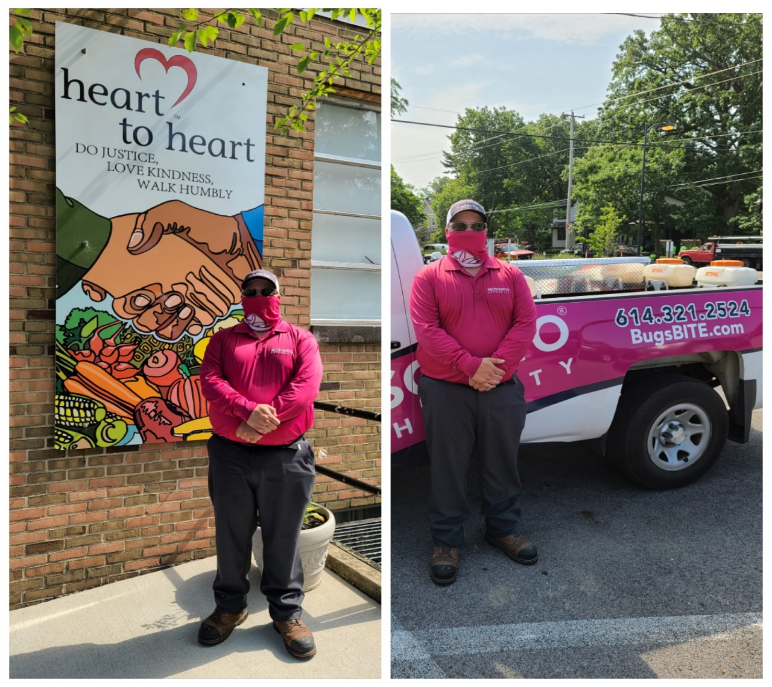 Pictured here is Anthony Bright
Anthony Bright's last visit to Heart to Heart was in 2016. Since then, he has had steady employment, putting him in a financial position to provide for his wife and twin daughters. Anthony periodically stops by Heart to Heart just to say hello.
It brings great joy to see Heart to Heart clients find employment and no longer in need of our services. At the same time, we want the community at large and especially our clients to know, we are here for your food, spiritual, mental, and emotional needs. We take great pride in providing quality of service beyond food. We believe what makes our clients experience unique is our interaction with each client that visits us.
We will continue to fulfill our mission to "cultivate a loving community, honoring individual gifts, feeding bodies and souls, and seeing everyone as a child of God" as long as God gives us the grace to continue to do so.
Thank you for you support in providing families like Anthony's an opportunity—an opportunity to thrive.
Blast from the Past: 2013
Take a look at a few photos from 2013 to see how far we have come since then!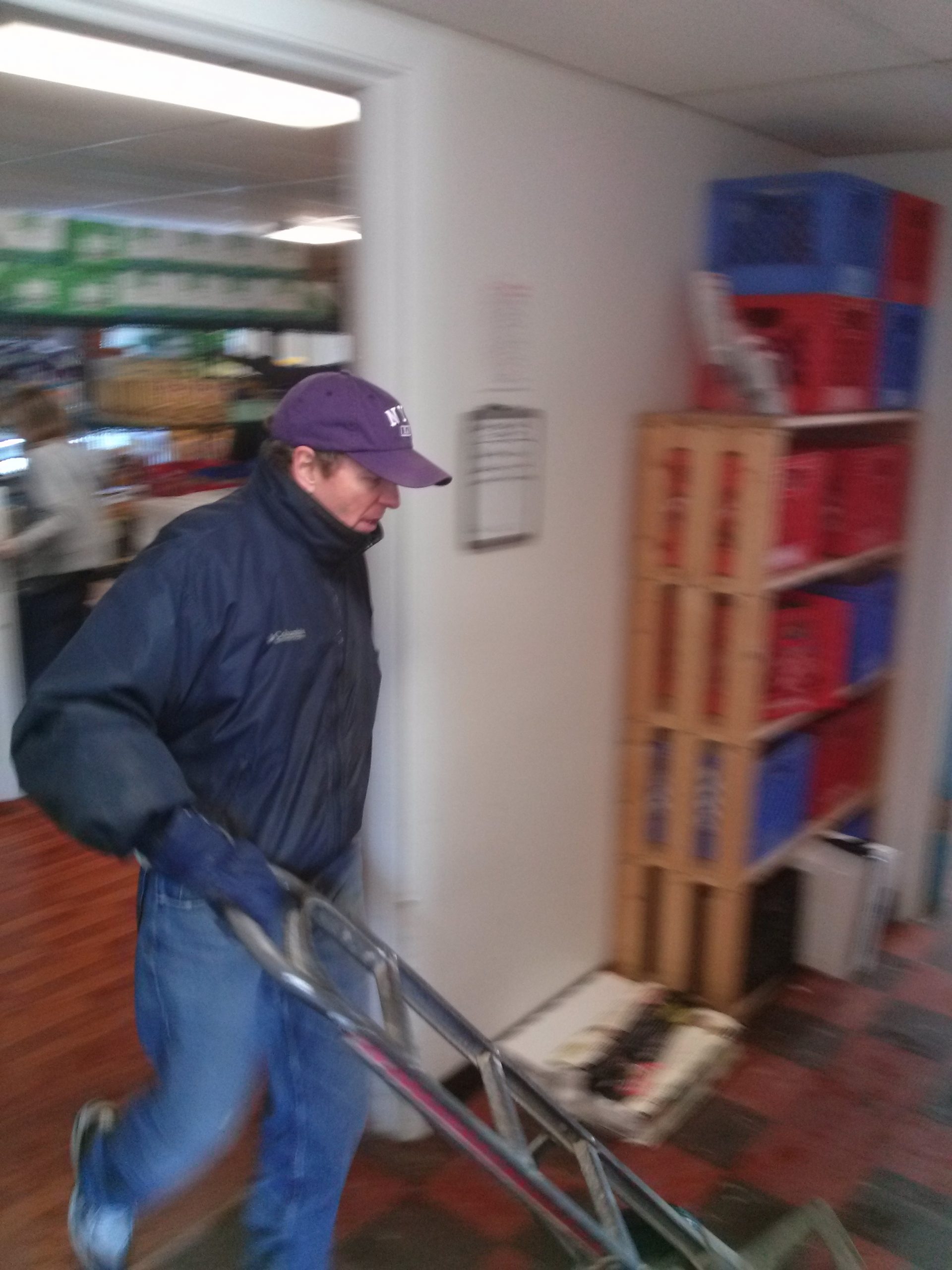 Steve Young is pictured here, working diligently, as usual. Can you also see the floor that has been replaced since then? Thank you to the Tri-Village Rotary Club that helped with funding for our new floors.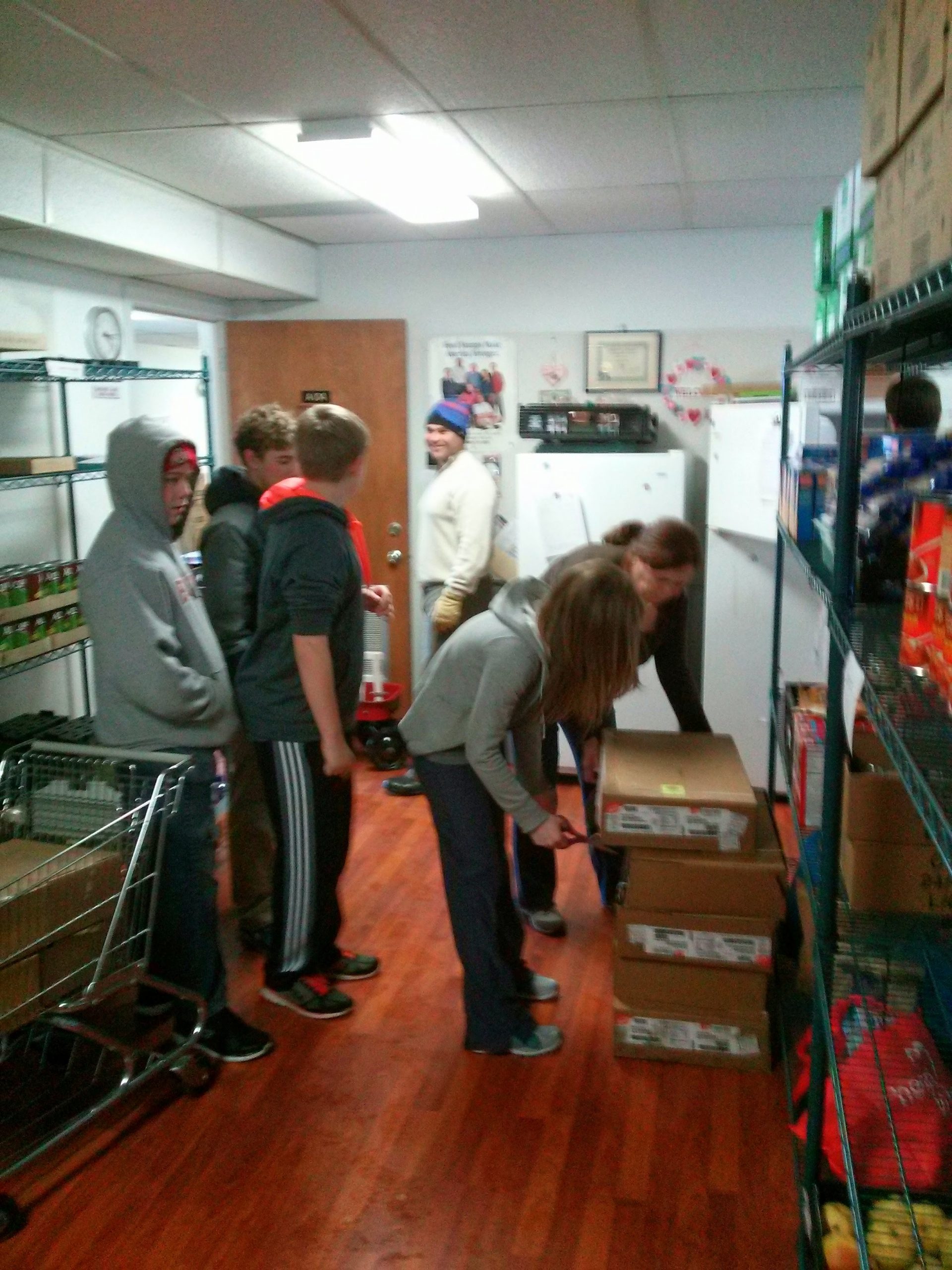 This is Melody leading a group of volunteers including her daughter. Do you remember the white refrigerators? Thank you to Mark Tucker who helped us coordinate funding to purchase the glass-front refrigerators we have now.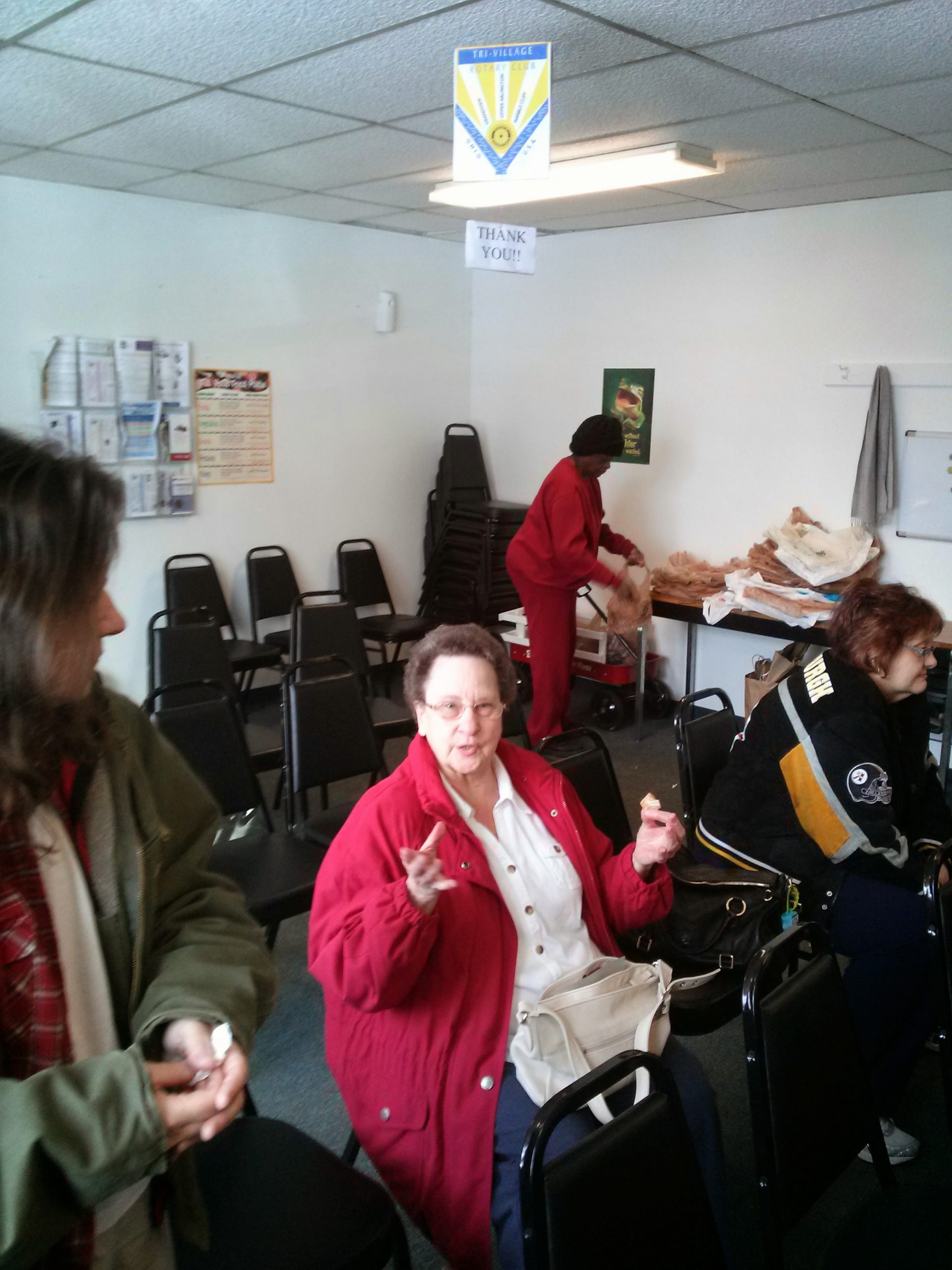 Here are a couple of our clients waiting to be served. Do you remember how the waiting room use to look? Thank you to Sarah Oberlin who led the charge to repaint the waiting room a cheerful yellow.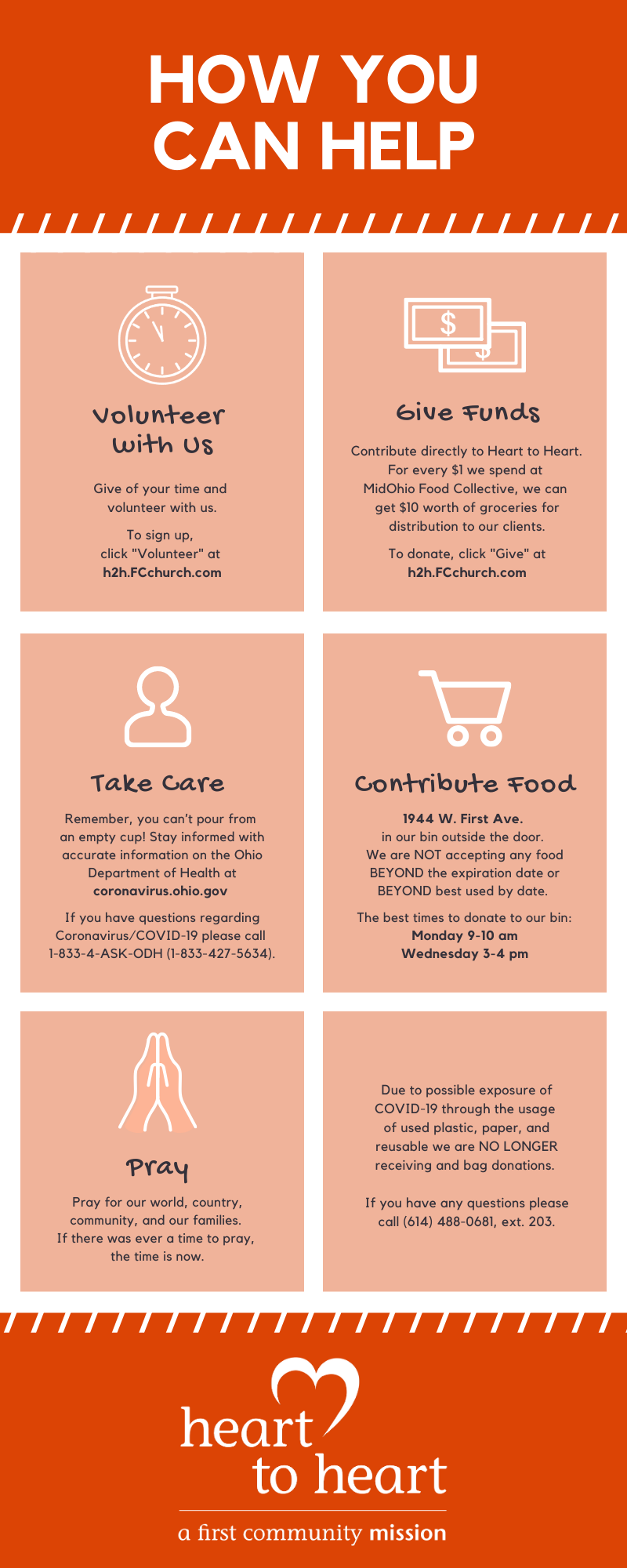 Pop-UPdate
by Janice Rook
This week the Pop Up Pantry traveled to Southpoint Place, a supportive housing complex for families managed by National Church Residences.  Again this week, food was bagged with stock from Lincoln Road.  It was then delivered to our designated site in south Columbus.  Bags were delivered to each family at their doorstep.  25 families were served.  Several clients were at their doors when we arrived.  They expressed thanks for bringing the food to their homes.  The bagging and distribution process went smoothly without issues.
Thanks to our team members today, Kitty Rohrer, Kathleen Hatcher and Rose Kandel.  Melody and I were there again to coordinate volunteer activities.  Kitty is entering the client families into Pantry Trak.  Rose donated soap and deodorant for each family.
Thank you for helping us load the bags of food into our cars.
Attached is the spreadsheet for the agency contacts.  Also attached are pictures.
We look forward to continuing the Pop Up Pantry next Wednesday.
If you are interested in volunteering for this new opportunity, please contact Janice Rook or Melody Smiley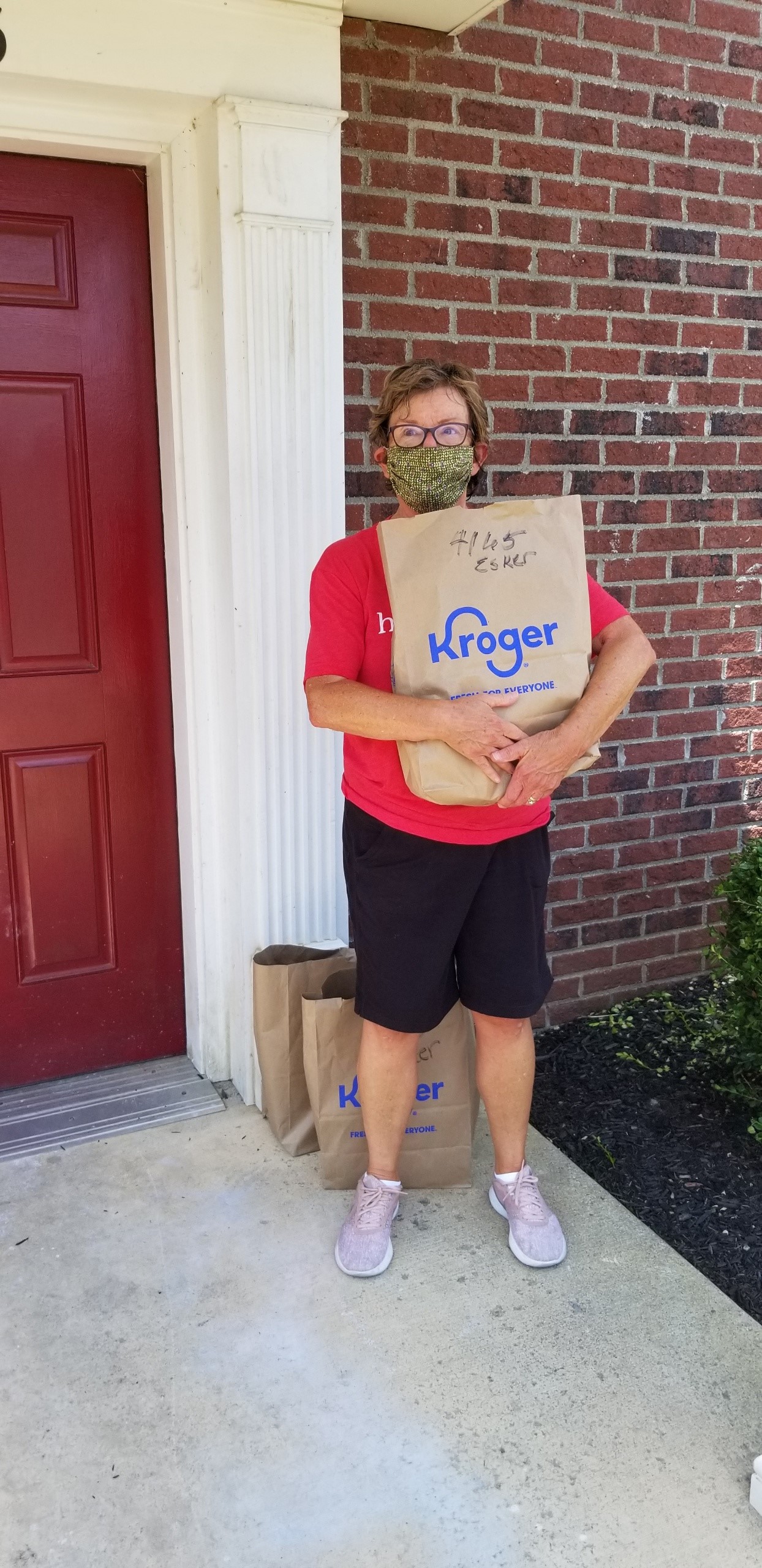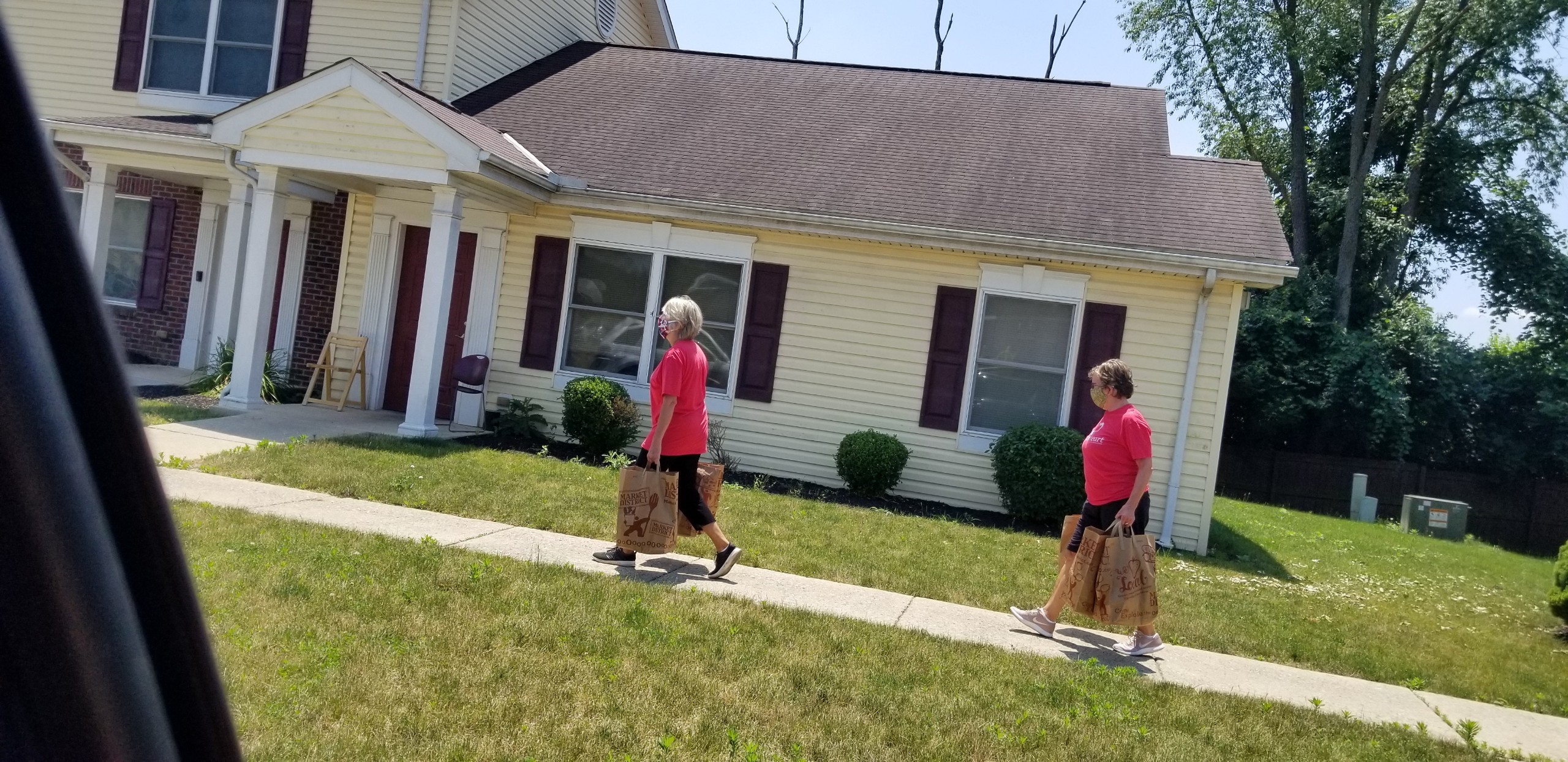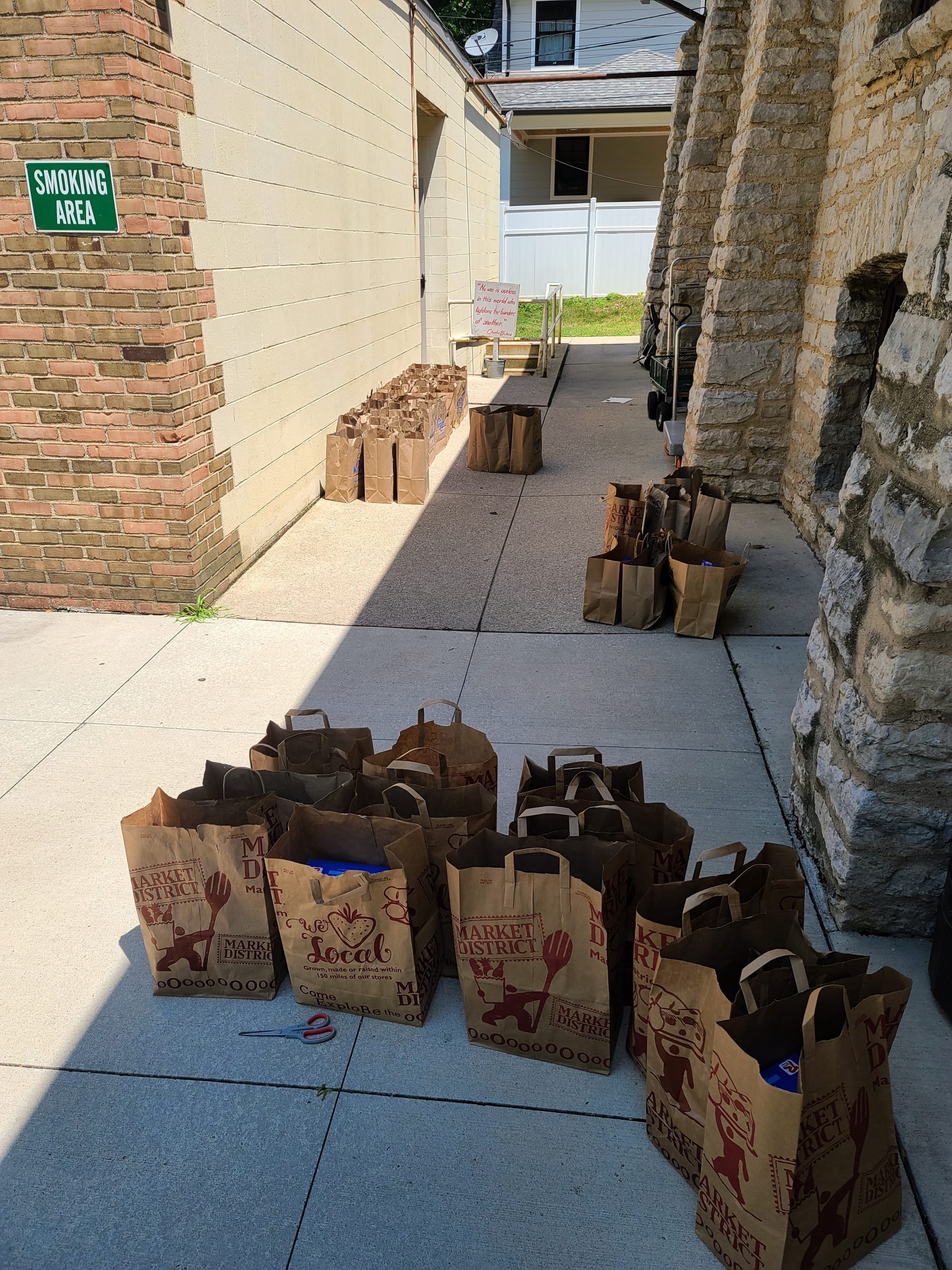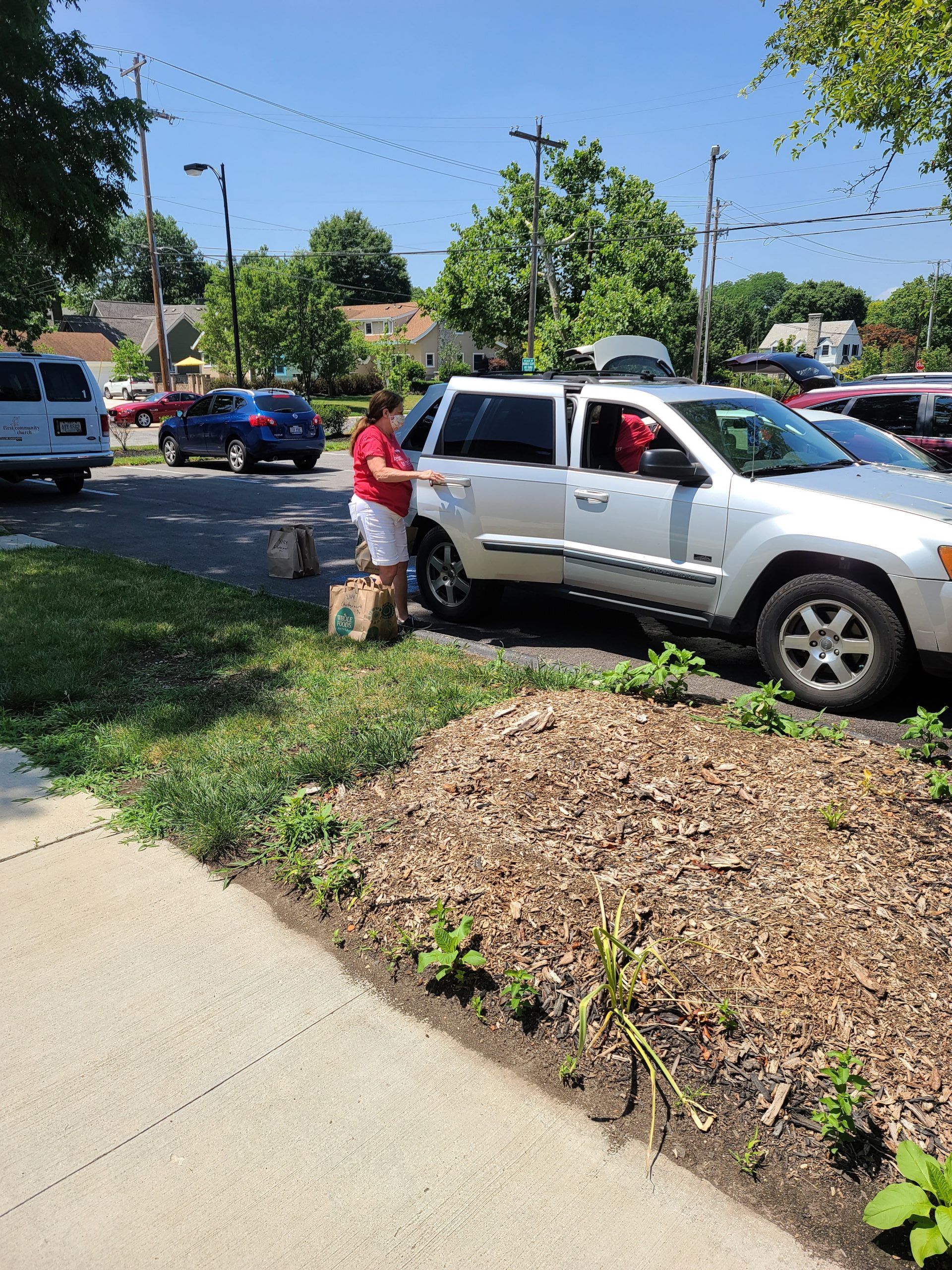 And what does the Lord
require of you
But to do justice,
To love mercy,
And to walk humbly
with your God?
Micah 6:8 NKJ
Our mission at Heart to Heart is to respond to God's commandment to love one another.
Our vision of Heart to Heart is to model God's love by:
Cultivating a loving community
Honoring individual gifts
Feeding bodies and souls
…and seeing everyone as a child of God