Service Statistics
May 26, Tuesday: 31 households served
May 28, Thursday: 42 households served
Grandview High School Donations
Kyle Mahan is the food service director at Grandview schools. He has given us many snacks and treats as a result of the Covid-19 school closings.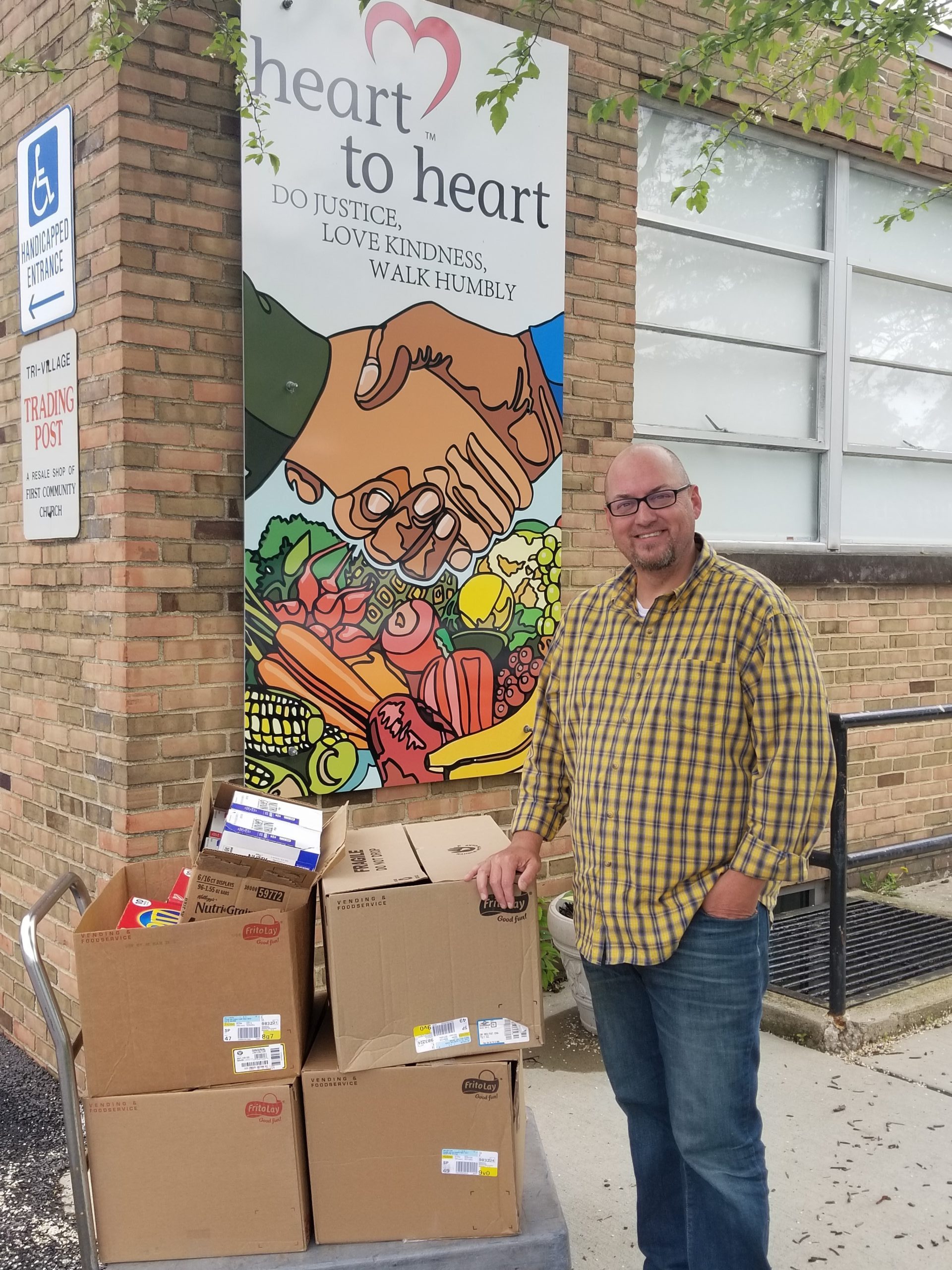 Upper Arlington Schools Donation
Upper Arlington Schools also made a donation as a result of the COVID-19 school closings, donating a total of 45 lbs of chips for our clients.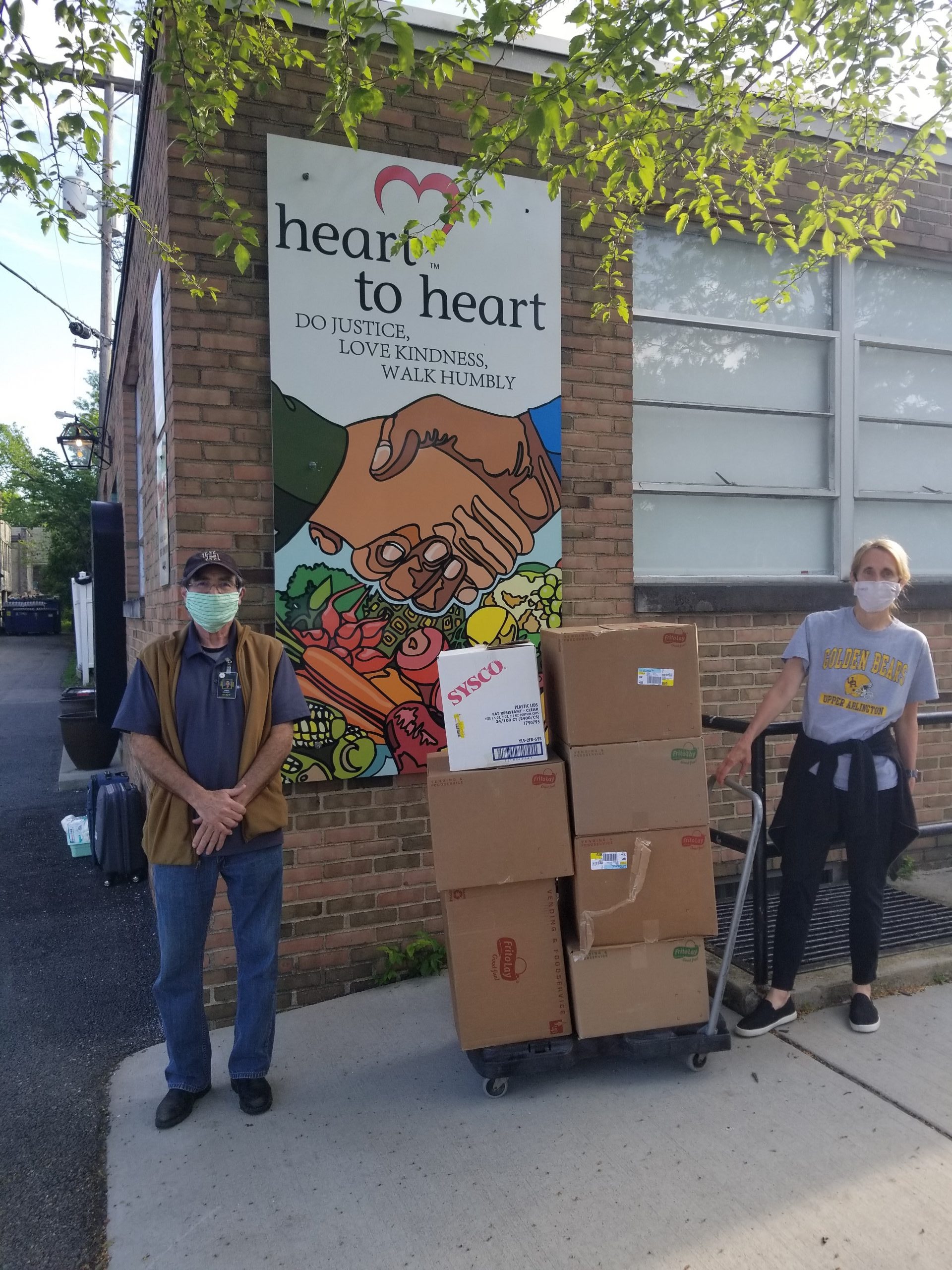 Midweek Mission Birthday Bags
Pictured here is Julie Richards, Director of K-5 Ministry, donating 50 Birthday Bags. Each of these bags is filled with a box of cake mix, icing, napkins, plates, and lastly a handmade birthday card for Heart to Heart clients. All of these bags were put together by the children and families of Midweek Missions of First Community Church.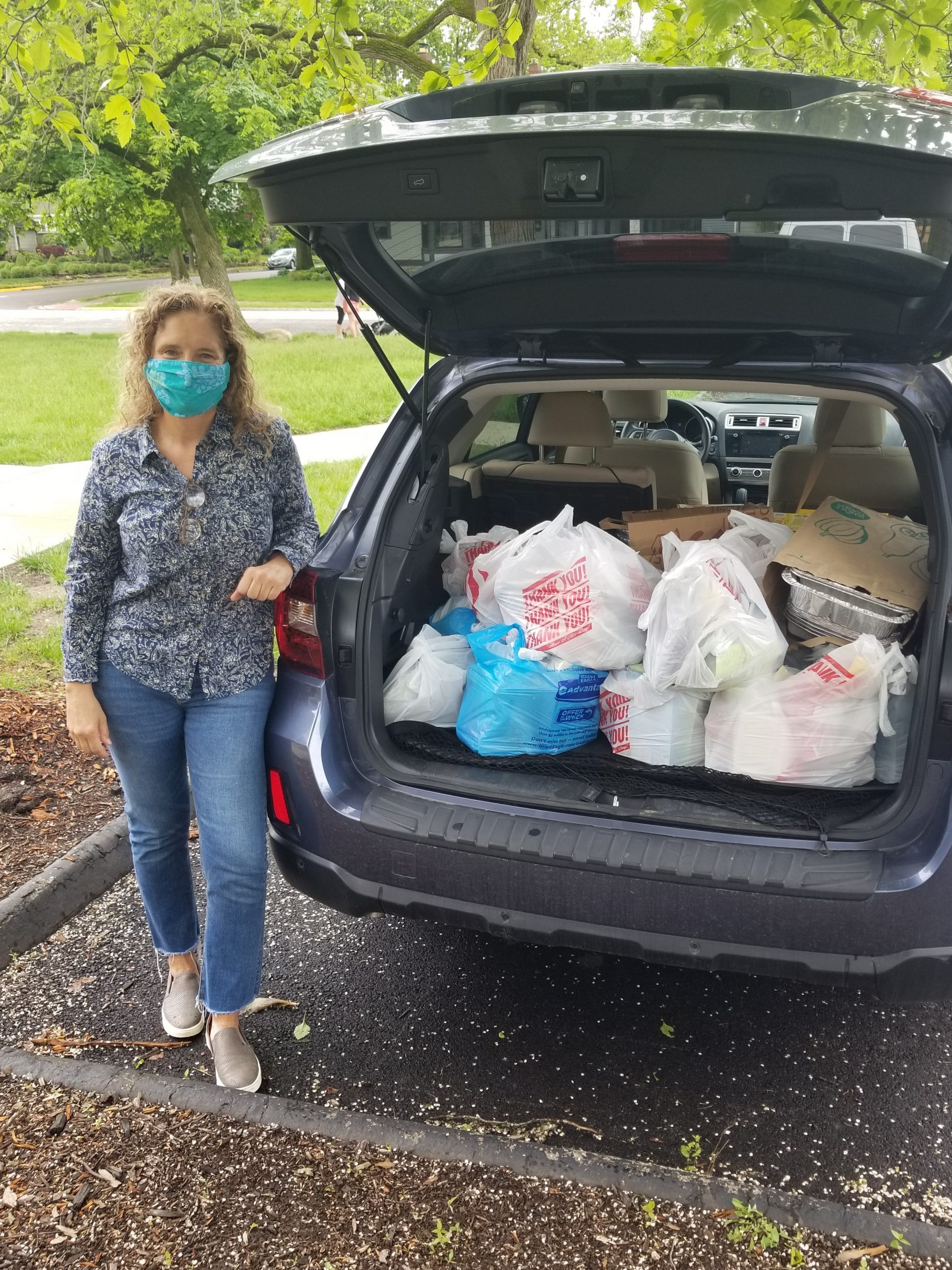 More Birthday Bags
Thank you to the Orben and family for their generous gift 94 lbs of food and non-food items, and 19 birthday bags to give out to our clients.
Face Mask Donation
Michael Tillis, from Telephone Pioneers of America, brought in their donation of face masks.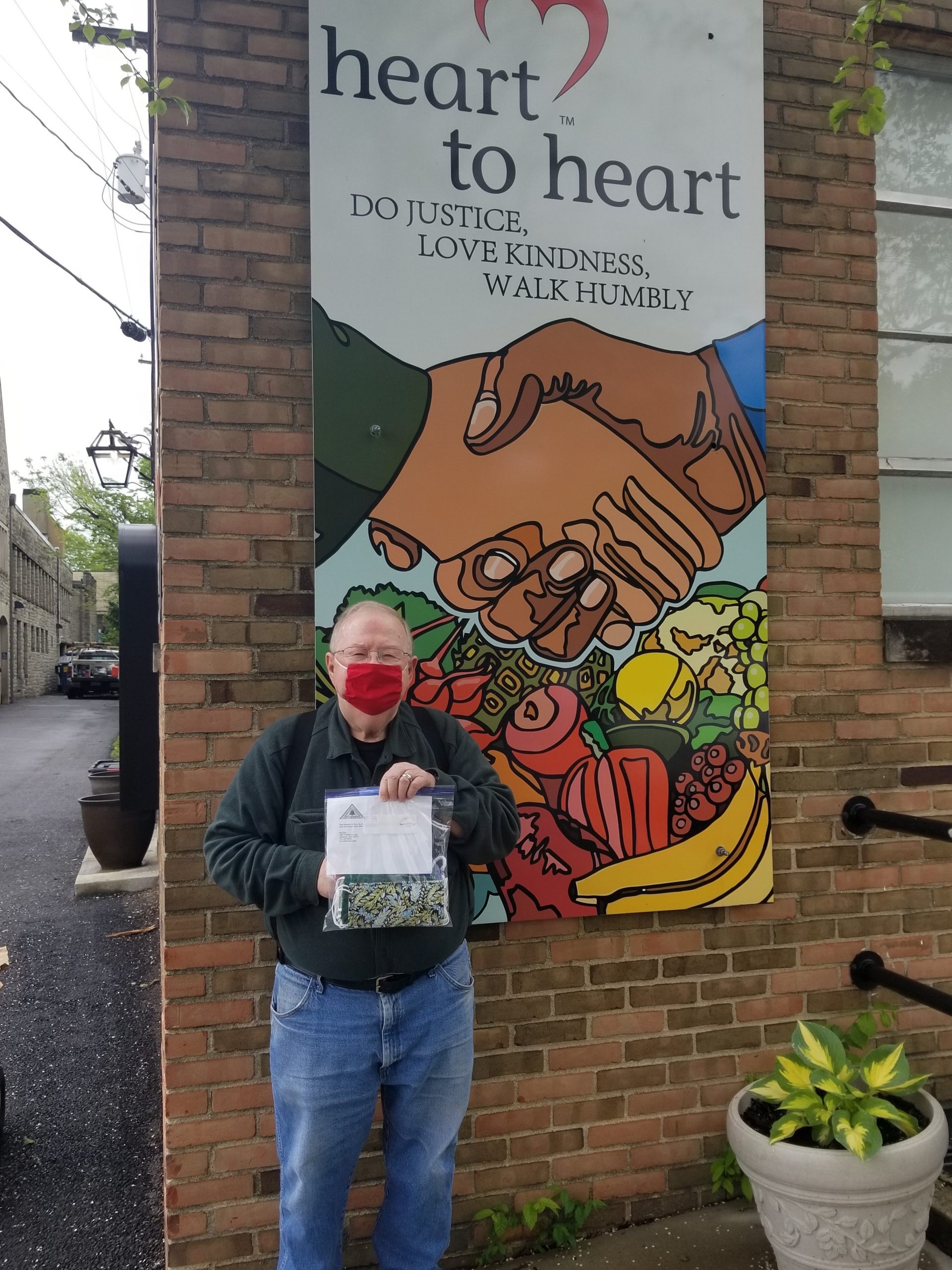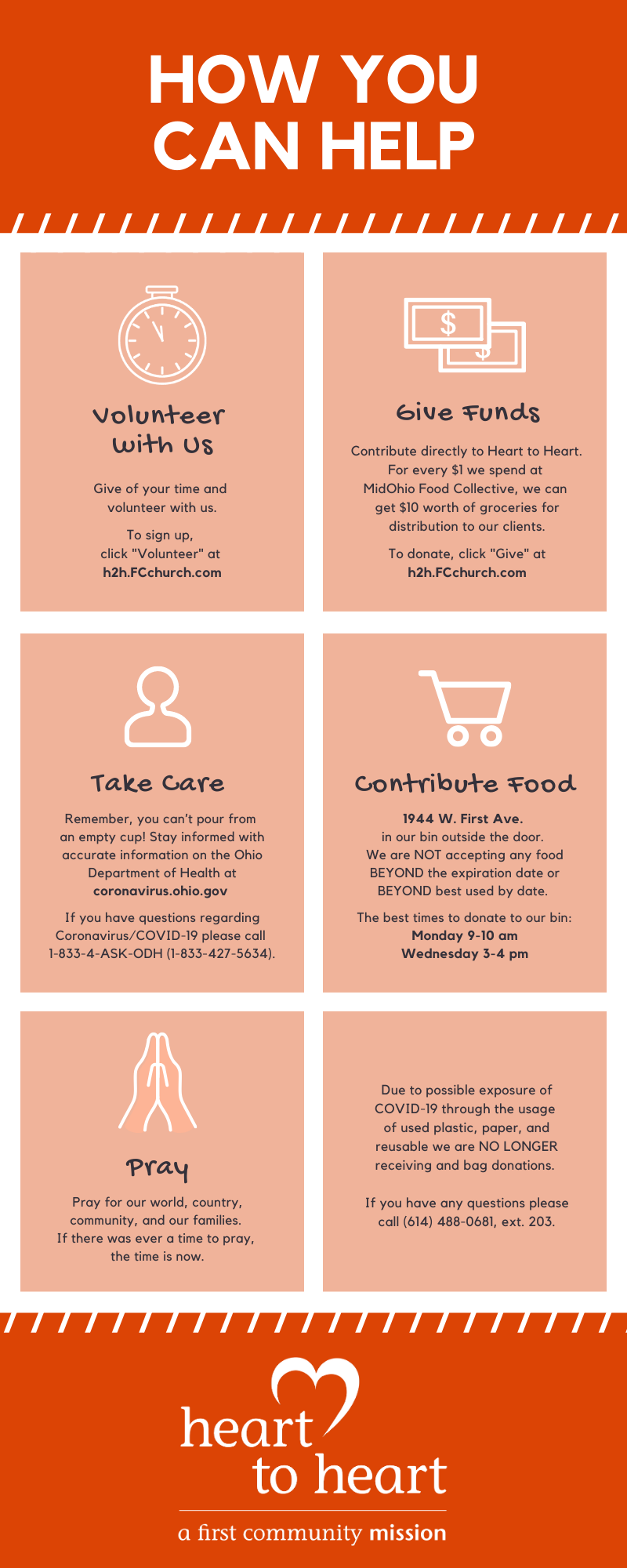 Agency 360 Quarterly Newsletter
In the most recent issue of the Agency 360 Quarterly Newsletter from Mid-Ohio Food Collective, we are reminded of the importance of self-care during difficult times. Please click here to read the newsletter in its entirety.
Kroger Community Rewards
It's time to enroll or re-enroll your Shopper's Plus Card online. You will need:
Your Shopper's Plus Card number
Organization Number: TB926 FIRST COMMUNITY CHURCH
Through this program, First Community Missions earns more than $6000 per year which is then given to support our own food pantry, Heart to Heart.
You can enroll your new card at any point throughout the year, but current reward program members are asked to renew their support online every year.  To ensure your contributions are still benefiting First Community Church, please login to check your account before the end of the month!
In the period beginning February 1 and ending April 30, 2020, this program earned $1071.55 toward Heart to Heart with 259 households participating. Thank you!
And what does the Lord
require of you
But to do justice,
To love mercy,
And to walk humbly
with your God?
Micah 6:8 NKJ
Our mission at Heart to Heart is to respond to God's commandment to love one another.
Our vision of Heart to Heart is to model God's love by:
Cultivating a loving community
Honoring individual gifts
Feeding bodies and souls
…and seeing everyone as a child of God