Service Statistics
March 24, Tuesday: 60
March 26, Thursday: 66
In The News
Photos From This Week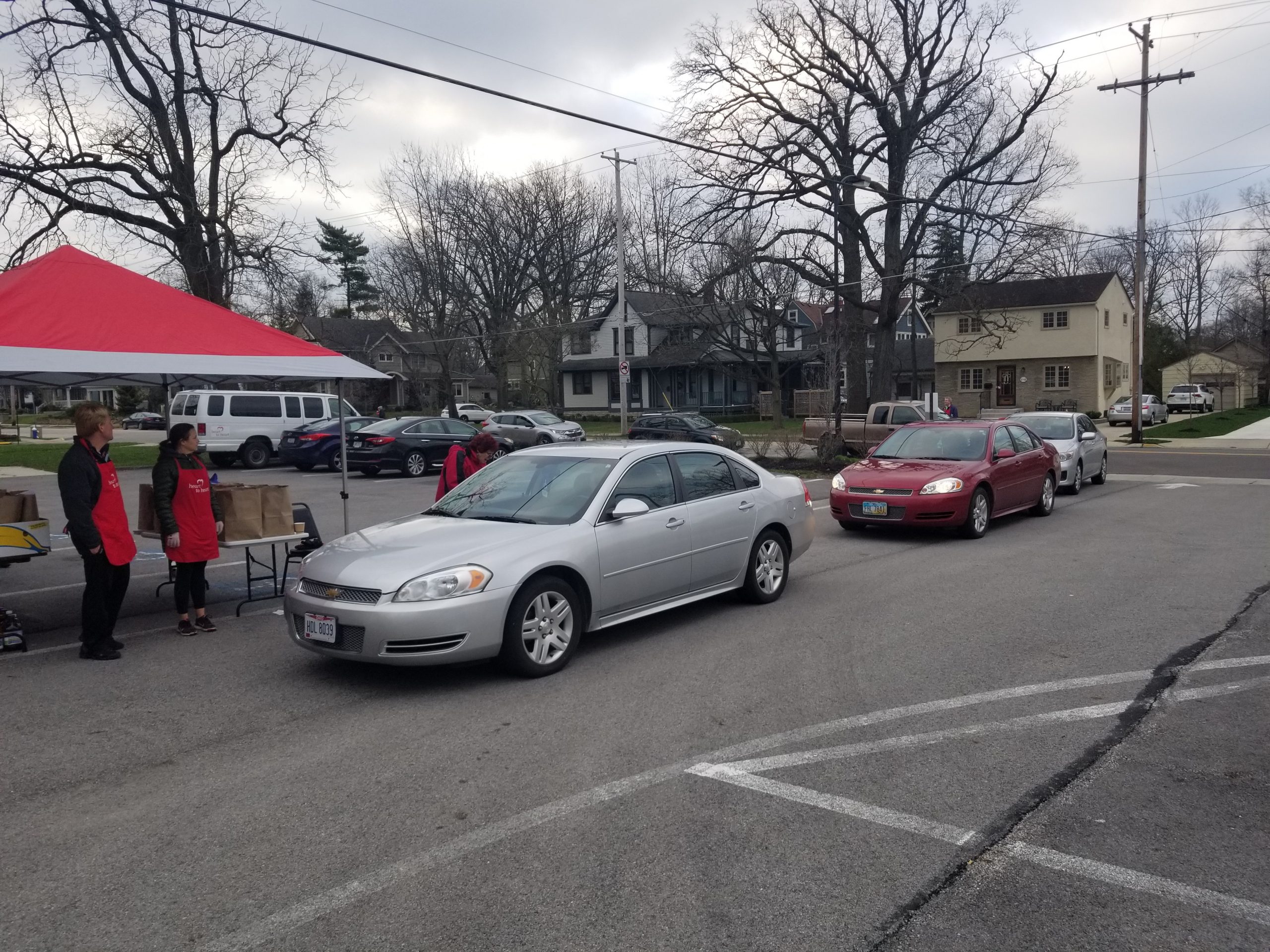 Volunteers John and Sarah Oberlin and Kitty Rohrer serving clients though our drive in system.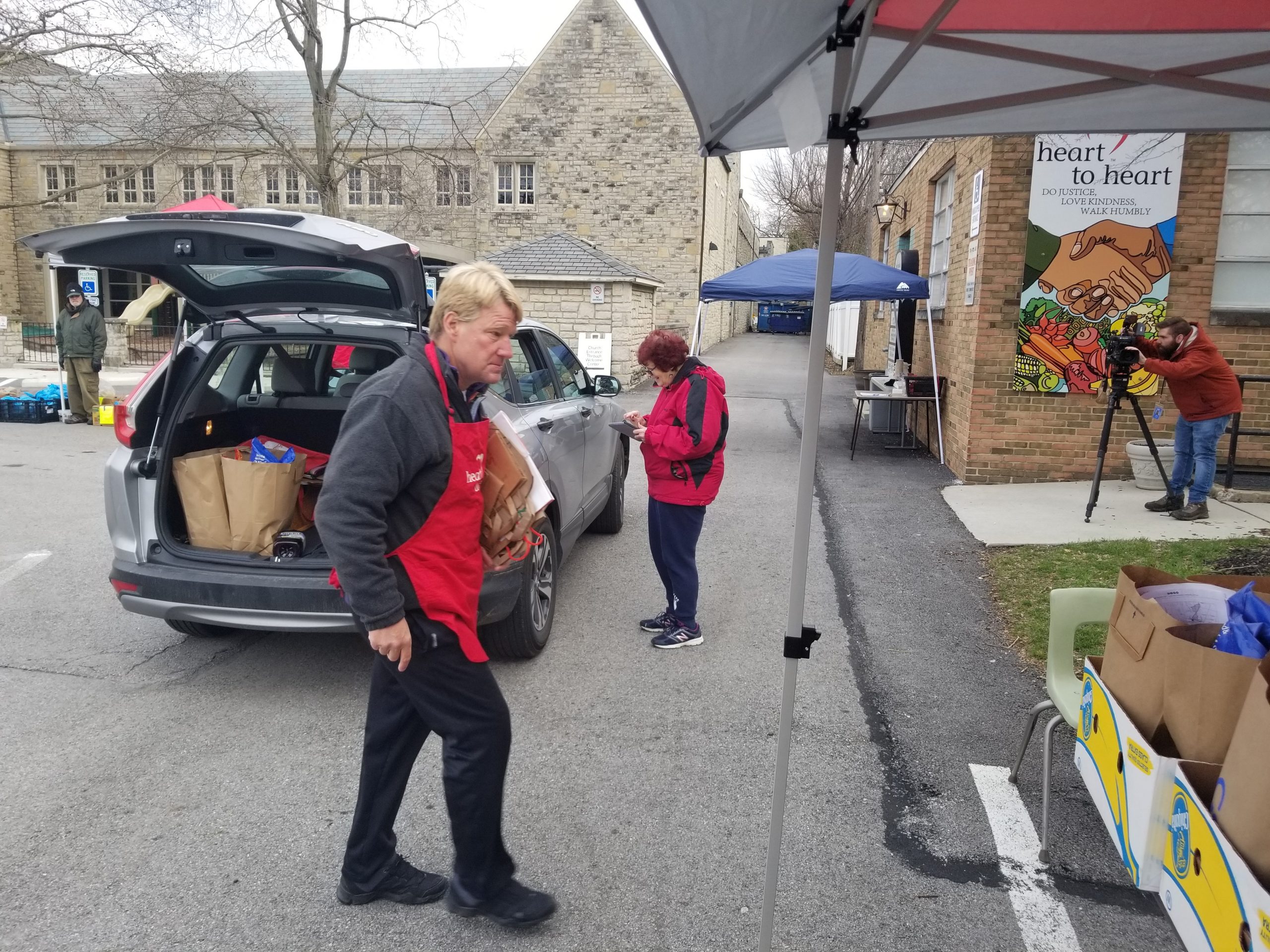 Pictured here are Kitty Rohrer and John Oberlin taking care of our clients.
Additional Resources from MOFB
Something To Read
Stuck at home with nothing to do? Read this article for some ideas.
Announcements
Amid the ever-changing news regarding the COVID-19 outbreak, we have established a page on the website where you will find regular updates as they are announced. A link to this page will be on the left side of the menu permanently. We will continue to post these announcements on social media and via email, as well.
Heart to Heart COVID-19 Updates
How You Can Help
Five things you can do to help us at Heart to Heart:
1. Volunteer with us! Click the link below to sign up. If you aren't able to volunteer physically maybe you can write encouraging cards.
2. Give funds. Please click button below to contribute directly to Heart to Heart. For every $1 we spend at Mid-Ohio Food Collective we can get $10 worth of groceries for distribution to our clients.
3. Take care of yourself. Remember, you can't pour from an empty cup! Stay informed with accurate information on the Ohio Department of Health website here. If you have questions regarding Coronavirus/COVID-19 please call 1-833-4-ASK-ODH (1-833-427-5634)
4. Contribute food at 1944 W. First Ave in our bin outside the door. Please note:
We are NOT accepting any food BEYOND the expiration date or BEYOND best used by date. The best times to donate food to our bin are Monday 9-10 am and Wednesday 3-4 pm.
Due to possible exposure of COVID-19 through the usage of used plastic, paper, and reusable cloth, we are NO LONGER accepting any bag donations.
5. Pray for our world, country, community, and our families. If there was ever a time to pray, the time is now.
If you have any questions about Heart to Heart at this time, please call 614-488-0681 ext. 203
Donate Online Here
Hello Dedicated Volunteers,
I know some of you are worried during this time if you should commit more time to Heart to Heart physically or not. I want you to know that I understand completely if you are unable to volunteer during this time of Social Distancing. There will be no hard feelings if you need to take a step back and be close to family.
Lamar Graham
Heart to Heart Director
Volunteer Sign Up Here
And what does the Lord
require of you
But to do justly,
To love mercy,
And to walk humbly
with your God?
Micah 6:8 NKJ
Our mission at Heart to Heart is to respond to God's commandment to love one another.
Our vision of Heart to Heart is to model God's love by:
Cultivating a loving community
Honoring individual gifts
Feeding bodies and souls
…and seeing everyone as a child of God