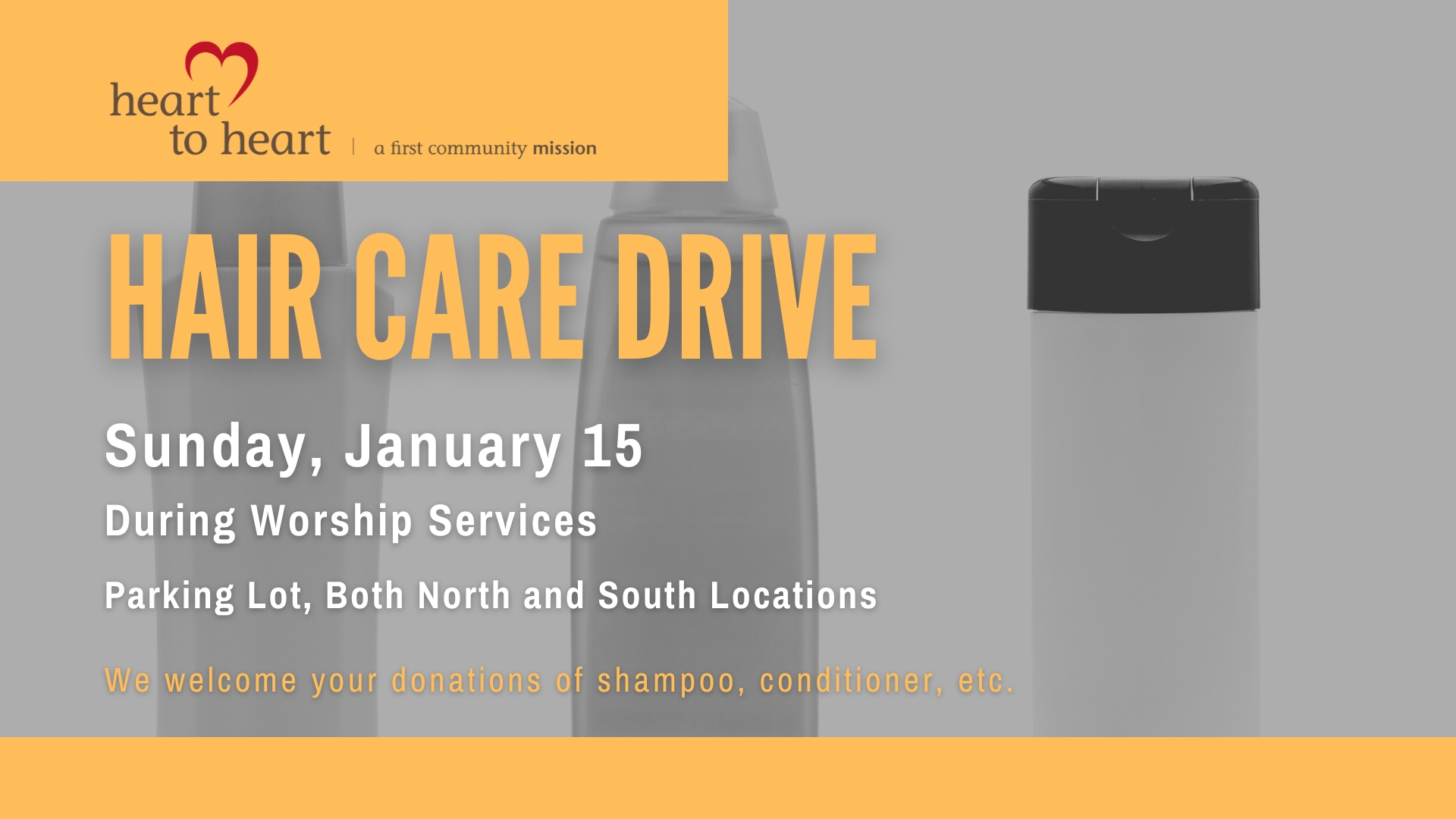 Collection in Worship this Sunday
We are having a hair care drive during all worship services at First Community this Sunday!
Look for the collection sites out in the parking lots and drop off your donations on your way in or out! We will happily accept standard shampoo and conditioner, however we encourage donors to think about all different hair types and hair care needs. Consider donating shower caps, bonnets, hair oil, gel, dry shampoo, brushes, combs, detanlger, hair masks, curl cream, etc. There are so many different needs and we would love to be able to offer appropriate products to those in need!
Big thanks to Becky and Susan for volunteering to take donations.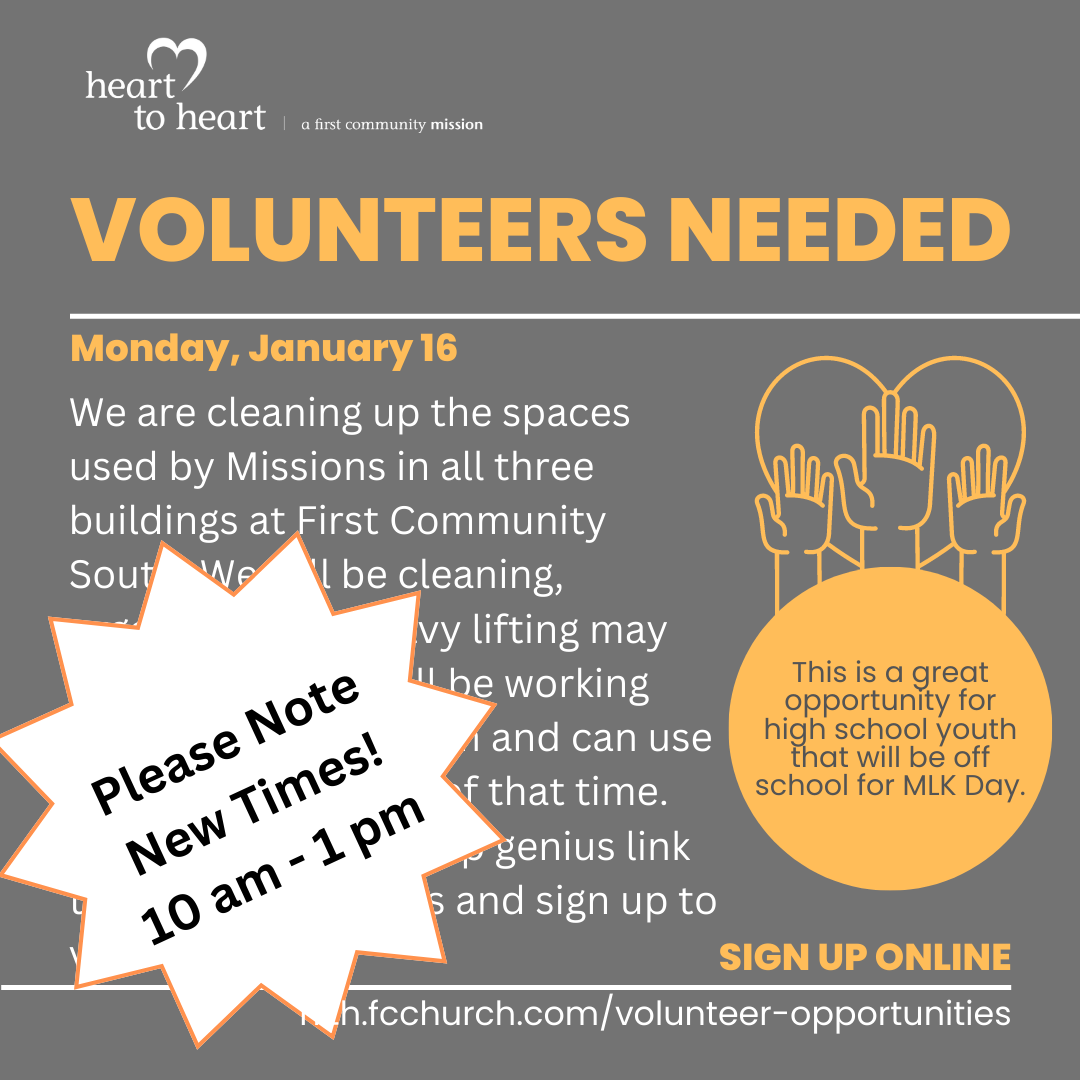 Missions Workday
This workday is now 10 am to 1:00 pm. We will be joined by OSU students.
Fundraising Event
Join Colin Gawel and a bunch of local musicians performing a night of Cheap Trick music with 100% of donations to benefit the Heart to Heart food pantry. Doors open at 7pm and Teenage Fanclub Fanclub opens the show at 8pm. Any donation gladly accepted at the door. Thanks to Colin for his continued support of Heart to Heart!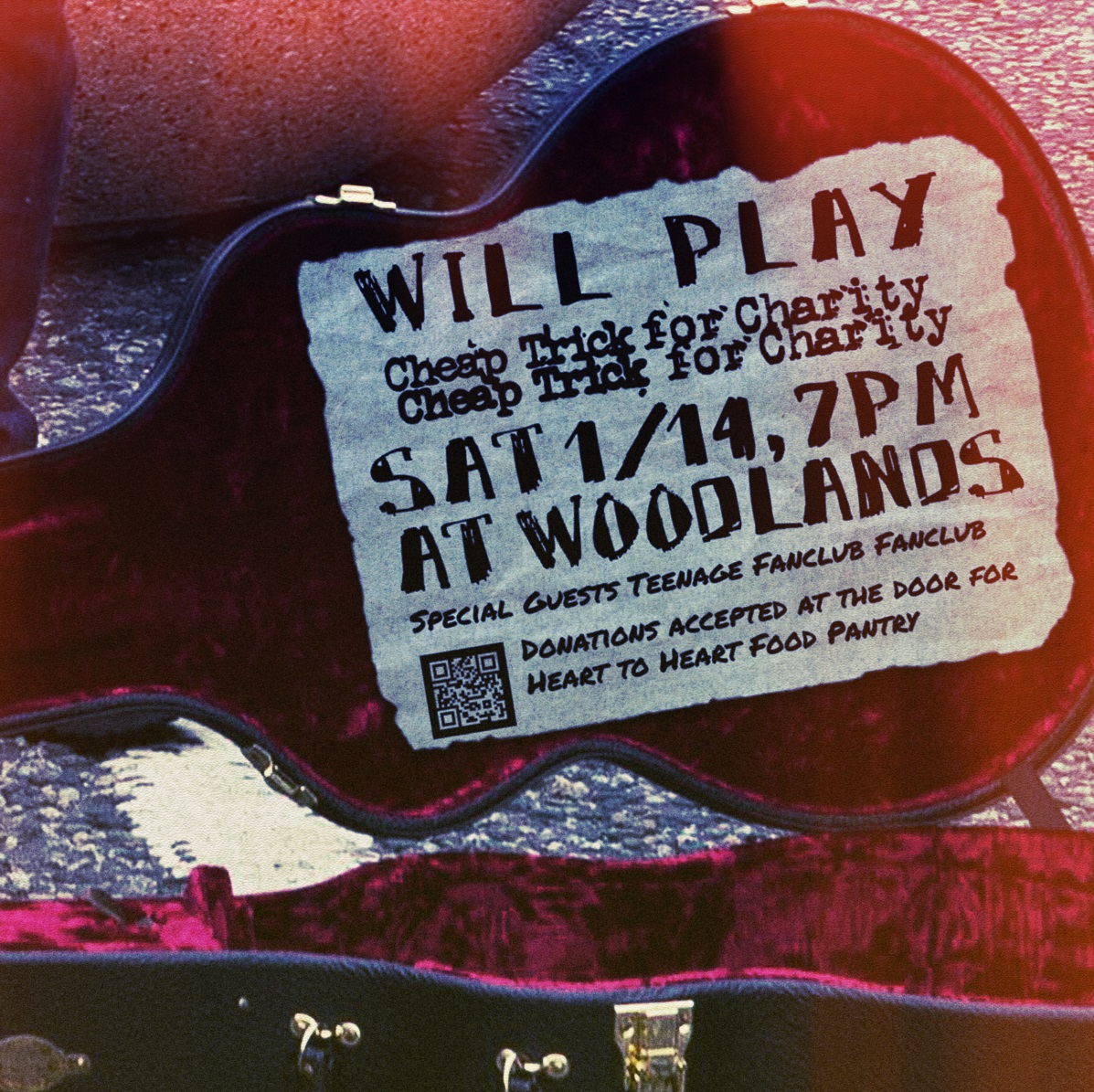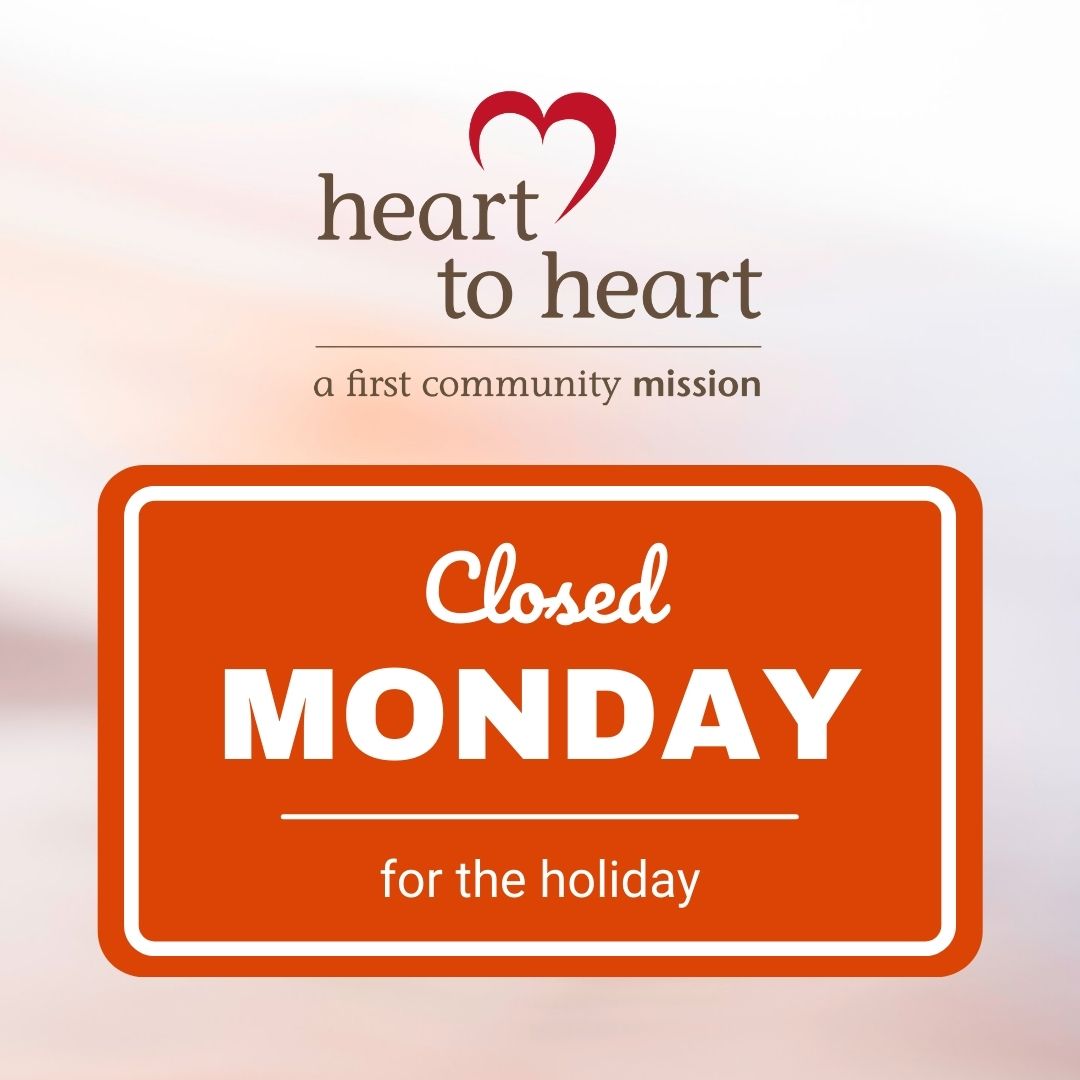 Weekly Numbers
Households served via Drive-Thru
40 on Tuesday, January 10
32 on Thursday, January 12
Households served via Pop-Up
33 on Wednesday, January 11
Volunteers Needed
Please check to see when you can help, then use the button to access the Sign-Up Genius!
Monday, January 16
Tuesday, January 10
8:30-10:30 am Drive-Thru (5)
10:00 am – 12:30 pm Drive-Thru (4)
Wednesday, January 11
1:00 – 2:00 pm MOFB Shop-Thru (1)
Thursday, January 12
8:00 am – 9:00 am MOFB Shop-Thru (1)
8:30 – 10:30 am Drive-Thru (6)
10:00 am – 12:30 pm Drive-Thru (1)
Click here to sign up
Training Opportunities
The Mid-Ohio Food Collective offers regular training opportunities for food pantry staff and volunteers. For volunteers, the most useful trainings are FreshTrak and Food Safety. These trainings, specifically, will help you learn more about pantry operations and make you an even more effective volunteer! They also occasionally offer training on advocacy, and other topics that may be of interest to you.
Some of these classes are in person on the MOFC campus in Grove City. However, many are Zoom meetings, so you can participate from home. If you would like to take advantage of these opportunities to learn, please visit the Agency360 website for detailed information and links to sign up.
For most of the classes, you'll need to sign up with our pantry name and ID:
Heart to Heart, Agency #1042
Upcoming Trainings
Jan 26, 2pm, FreshTrak
Feb 14, 9am, FreshTrak
Feb 21, 9:30am, Better Relationships
Mar 13, 9:30am, Advocacy
Mar 14, 2pm, FreshTrak
Click here to access Agency360
Holiday Help 2022
We owe a huge debt of gratitude to Kitty Rohrer. Under her leadership, Heart to Heart offered support to our clients and community members in need of help for Christmas. The Holiday Help program provided for 152 families which includes over 450 children. Kitty took well over 500 requests including phone calls and emails. The program simply would not have happened without her administration of it this past year. Thank you Kitty!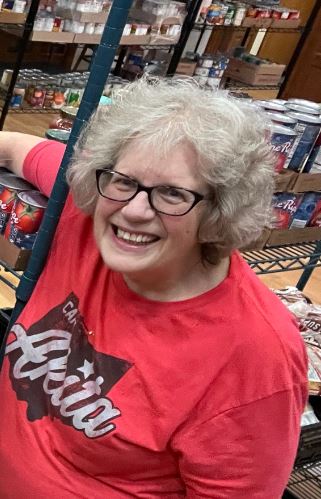 Thank You Letters
Beginning in January 2023 (for December 2022 contributions), we will send donation acknowledgement letters exclusively via email. This allows for faster delivery, better conservation of resources and stewardship of your contributions. Year-end contribution statements are sent by our Business Office in January to all church members and those who have donated over $250 throughout the year.
And what does the Lord
require of you
But to do justice,
To love mercy,
And to walk humbly
with your God?
Micah 6:8 NKJ
Our mission at Heart to Heart is to respond to God's commandment to love one another.
Our vision of Heart to Heart is to model God's love by:
Cultivating a loving community
Honoring individual gifts
Feeding bodies and souls
…and seeing everyone as a child of God
In accordance with Federal law and U.S.D.A. policy, this institution is prohibited from discriminating on the basis of race, color, national origin, sex, age, religion, or disability.