Service Statistics
Households served via Drive-Thru
35 on Tuesday, March 2
18 on Wednesday, March 3
37 on Thursday, March 4
Households served via Pop-Up Pantry
This Week
Yohan Kim will be shadowing several volunteer shifts this week as he gets settled into his position as Volunteer Coordinator. Please introduce yourself when you see him.
As the sun is shining and spring approaches, you may be tempted to leave your winter gear at home when you come to volunteer. We ask you please check the weather for the day before leaving your home. If you're volunteering during pantry service hours you will have to be outside at some point. Dress appropriately!
Volunteer Needs
Here are the opportunities to serve at Heart to Heart next week. Thanks for lending a hand! Click the lightbulb to sign up.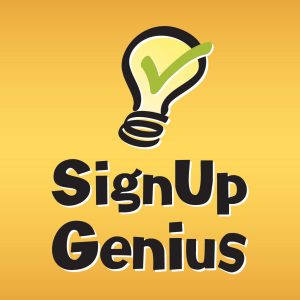 Monday, March 8
9:00 am – 10:30 am Stocking (2)
11:30 am – 1:00 pm Preshop (1)
11:30 am – 1:30 pm Truck Unloading (13)
Tuesday, March 2
8:30 am – 10:30 am Pantry Volunteer (3)
10:30 am -12:30 pm Pantry Volunteer (5)
Wednesday, March 3
3:00 pm -4:30 pm Stocking (2)
Thursday, March 4
8:30 am – 10:30 am Pantry Volunteer (2)
10:30 am -12:30 pm Pantry Volunteer (5)
Friday, March 5
10:00 am -11:30 am Stocking (5)
The Ohio State University's Extension CFAES program is offering a Lunch n learn Cooking for One or Two virtual session on Thursday March 25, 12:00 pm to 12:30 pm. There is no charge to attend but you MUST REGISTER IN ADVANCE. Contact: Lorrissa Dunfee at Dunfee.54@osu.edu or call (740) 695-1455
Nationwide's Children's Hospital and Local Matters presents FOOD MATTERS on Tuesday evenings March 9- 30, from 5 pm to 6 pm
Contact: Erica Domrose at erica.domrose@nationwidechildrens.org or call: (614) 722-5184
by Janice Rook
The Pop Up Pantry team delivered food directly to clients and their families at the following agency sites during the month of February:
February 3: Commons at Livingston-40 clients
February 17: Southpoint Village Apartments-35 clients
February 24: Commons at Grant-30 clients
February 26: Hope Recovery Services-30 clients
Monthly totals for 2021:
January       144
February     135
Our recent survey of the Pop Up Pantry's agency sites identified the need for personal care items.  In an attempt to address these needs, diapers were distributed to families at Southpoint Village Apartments.  Masks and hand sanitizer were provided to clients at Hope Recovery Services. Additionally, coats and winter clothes were donated to Hope by the Trading Post and the Mat Makers provided six sleeping mats for some of their clients who are homeless.
Inclement weather required adjustments to our weekly Wednesday schedule in February. However, we were still able to deliver food to all four of our current agency sites. With the exception of one week, the Pop Up Pantry team has continued to bag food outside in spite of the cold and snowy weather this winter.  Our volunteers have become real cold weather warriors!  We're grateful for their perseverance and dedication to our clients.
We are looking forward to spring and planning for expansion of the Pop Up Pantry when it is safe to do so based on pandemic guidance.  We continue to be blessed by the opportunity to serve clients in their local communities and for the ongoing support of the H2H leadership.
Hangry will host a food drive for Heart to Heart food pantry on Saturday, March 20,   
The goal is to have all of you put together your own food collection group with your friends, families, coworkers, etc. Then on March 20th, you make your way down to see us and fill up our box truck with your donations!
Unable to make it on March 20th but still want to support the food drive? You can make a donation for us to purchase food on your behalf. All of the funds raised through that special link will go directly to purchase food for the Heart to Heart food pantry.
Let's see what kind of impact we can make together for those living with the issue of hunger in our community.
Requested items:
Canned hearty soups
Canned vegetables (not beans)
Boxed side dishes
Pantry Trak
This workshop will provide the fundamentals to get started with Pantry Trak at your agency. Participants with learn how to administer the intake process using Pantry Trak and will be guided on best practices for developing an efficient process in registering your clients. *For agencies already using Pantry Trak, this workshop will be helpful as a refresher of the basics. Each session will be led by: Tammy Tucker, Agency Relations Manager – Agency Services, Mid-Ohio Food Collective.
Register Now for Thursday, March 18, 9:30 am to 11:00 am
Register Now for Monday, March 29, 1:00 pm to 2:30 pm
Training will be held virtually via Zoom. Please use the link below to register for either date. Please choose only one session:
Once you have registered you will be sent the link for the Zoom approximately 48 hours prior to the training session. Please make sure you register with your name, email address, and phone number as well as your Agency Name and ID Number
At this time there is no registration fee to attend – FREE! Space is limited! No more than 35 individuals may register.
Free Virtual Food Safety 101
Person In Charge
Our Next Session for Food Safety is Scheduled for May 11, 1:00 pm to 3:00 pm
Click here to register: Virtual Food Safety Person in Charge
And what does the Lord
require of you
But to do justice,
To love mercy,
And to walk humbly
with your God?
Micah 6:8 NKJ
Our mission at Heart to Heart is to respond to God's commandment to love one another.
Our vision of Heart to Heart is to model God's love by:
Cultivating a loving community
Honoring individual gifts
Feeding bodies and souls
…and seeing everyone as a child of God
In accordance with Federal law and U.S.D.A. policy, this institution is prohibited from discriminating on the basis of race, color, national origin, sex, age, religion, or disability.