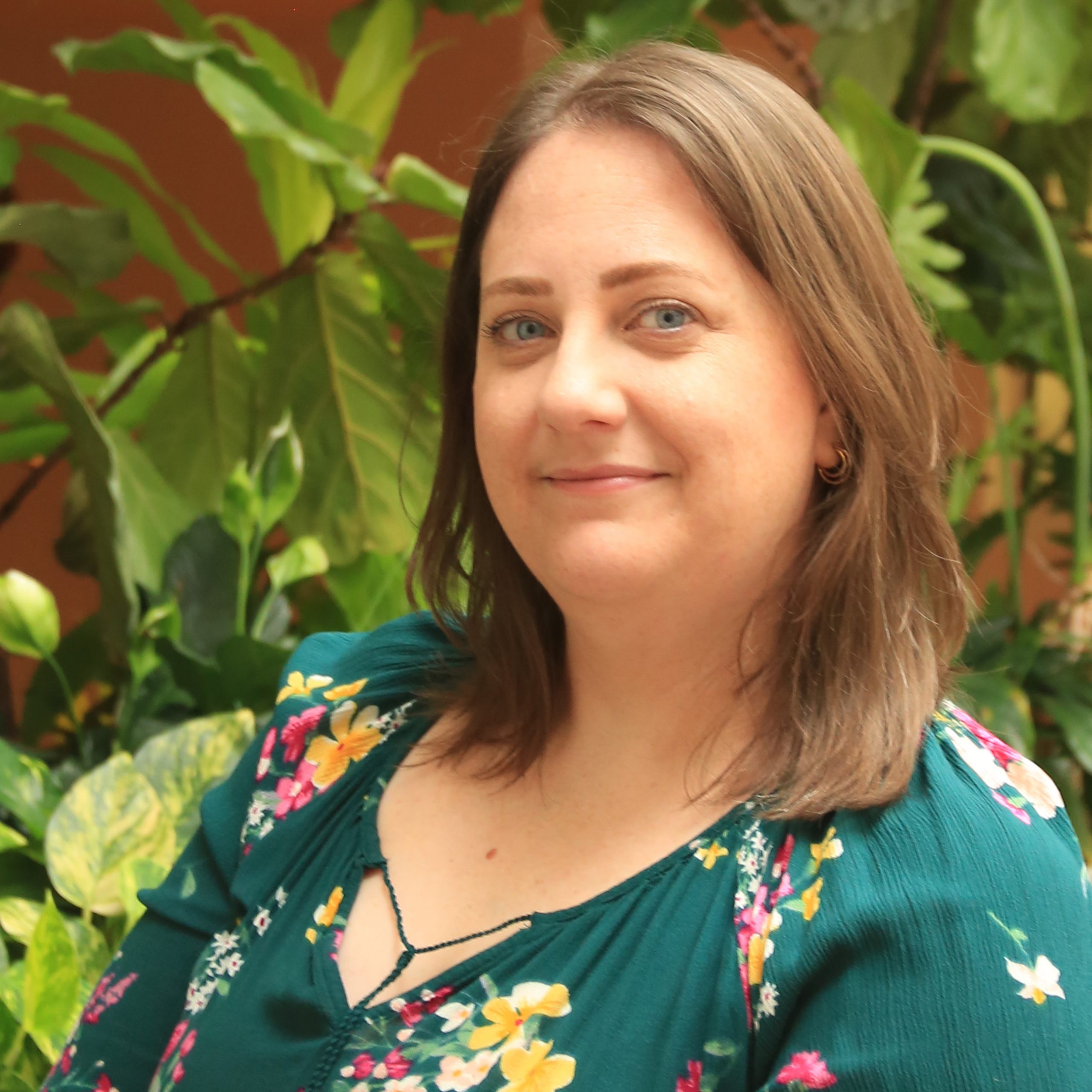 Amy Caskie is the Director of Missions at First Community. Next week, she will celebrate 10 years employed at First Community, though she has had many roles at the church. She was originally hired to be the Administrative Coordinator for Camp Akita, but quickly moved into the role of Administrative Coordinator for Missions. After some time in that role, she became the Administrator of Missions, and is now the Director. Her role includes oversight of all Missions, including the Refugee Ministry, Tri-Village Trading Post and Heart to Heart.
Amy grew up on the westside of Cleveland, Ohio, as the youngest of 4 siblings (or 6 or 8 or 15 depending on how you define "sibling"). Suffice to say, she has a big family. She attended high school at St. Joseph Academy. Amy then graduated with a BA in Art History in 2005 from the University of Dayton, where she met her husband, Jared. They were married on New Year's Eve, 2007. After graduating, they found jobs in the Central Ohio area, first living in Powell, then Grove City, and now just a one-minute drive from First Community North in Columbus. They have two kids, Lucy (11) and Bennett (8) and two dogs, Beverly (6) and Harriet (5). Jared is an accountant and the kids are in sixth and second grade, respectively. Amy likes to say her hobbies include being a mom, making lists, and sleeping when she can. But in reality, she enjoys DIY, crafts, elaborate birthday parties and comedy (stand-up and movies).
Fun facts that you didn't ask for:
Her top 5 favorite movies are, in no particular order: Mean Girls, So I Married an Axe Murderer, Tommy Boy, Office Space and Napoleon Dynamite.
Favorite color: purple
Favorite word: sandwiches
Her favorite foods include: cheese, pizza and coffee.
Favorite song to play in a crowded bar / her baseball walkout song: Mambo #5
Amy's life mottos include: "Don't take life too seriously", "I'll figure it out", and "Why did I walk into this room?"
Her pet peeves include: things that are sticky, looking for things that are lost, and not being able to remember the word for the thing she's talking about.
She has collections of: sunglasses (see above note about losing things), bird figurines, esp. chickens (against her will), and music boxes she inherited from her mother.
She has been keeping a list of actors she would cast in the movie of her life, should such a biopic ever come to be. This is in no way based in reality. The proposed cast list is at 75 people and the working title is "Moderately Abnormal: the Amy Caskie story."
Amy's best friend is coincidentally also named Amy, and has kids the same age as the Caskie children, which is very convenient.